Dr David Xu, Associate Professor of the Department of Information Systems, won the 2018 AIS Early Career Award in recognition of his outstanding research, teaching, as well as service contributions to the field of information systems.
The award was presented by the Association for Information Systems (AIS), a professional body that serves society through the advancement of knowledge and the promotion of excellence in the practice and study of information systems. The AIS Early Career Award was established in 2014 and was granted for the first time in 2015, Dr Xu was one of the six awardees in 2018 and he received the honour during the International Conference on Information Systems Conference (ICIS) in San Francisco in December 2018.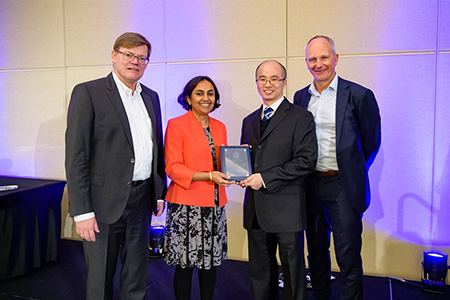 Before joining CityU, Dr Xu was Associate Professor at Wichita State University. He has papers published or forthcoming in MIS Quarterly, Information Systems Research, Management Science, Journal of Management Information Systems, among others.
In 2018, he was ranked the third most productive (straight count, tie) information systems scholar worldwide for publishing in the top-4 IS journals between 2011-2017, according to the AIS.