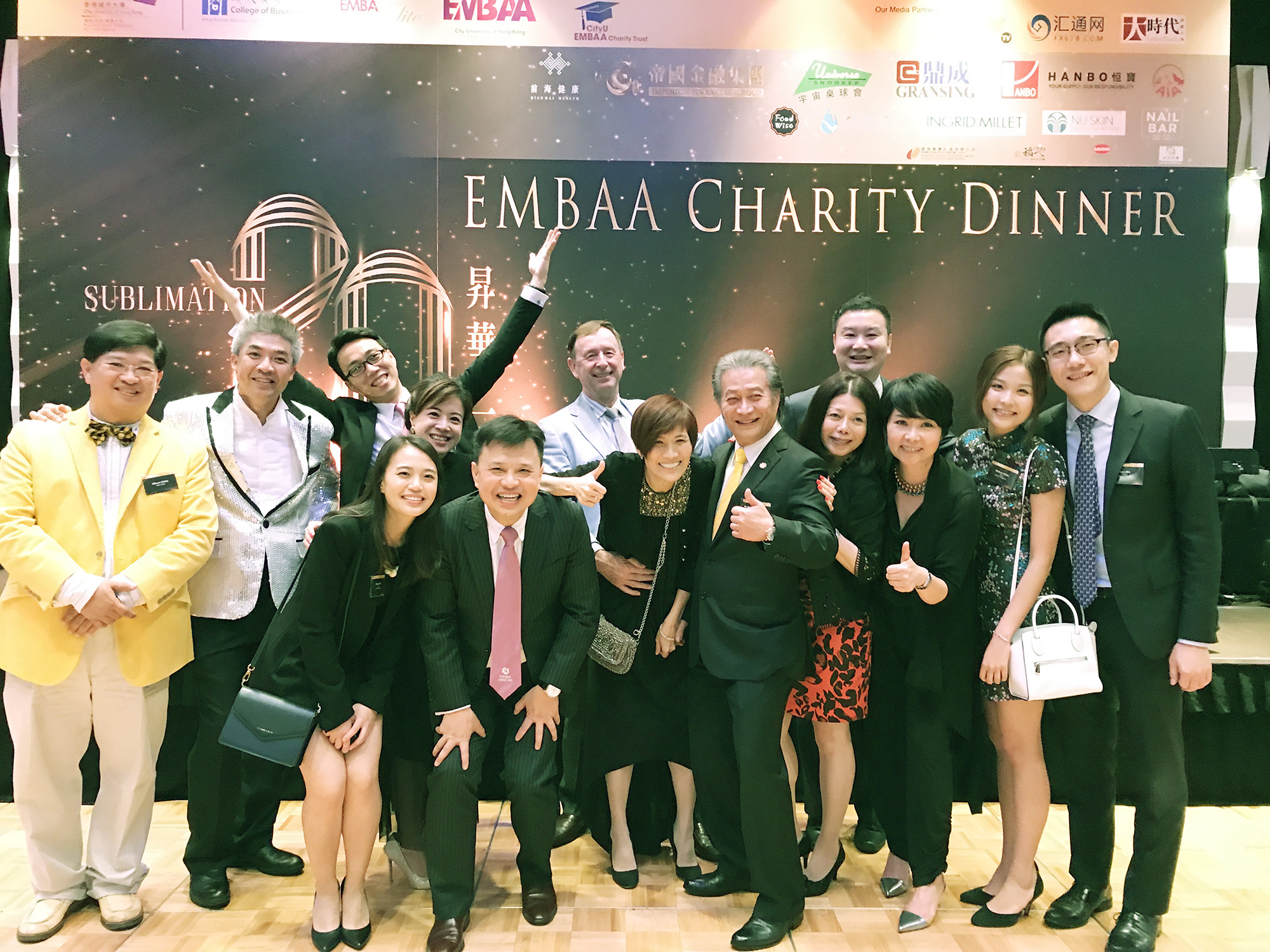 The City University of Hong Kong EMBA Association (EMBAA) held a charity dinner in April. More than 200 guests including a number of Guests of Honour, EMBA students, alumni, business leaders and faculty members attended the charity dinner.
Themed "20 Years Transformation With You" to celebrate the 20th anniversary of CityU EMBA programme, Paul Chow, Independent Non-executive Director of CITIC Limited, former Chairman of Hong Kong Cyberport Management Company Limited, former Chief Executive of HKEX; Wing-ching Shih, Founder and Chairman of Centaline Group and am730 newspaper, Dr Yan-chong Chan, renowned economist & investment expert and Director of Au Chan Investment Ltd; and Dr Haywood Cheung, President of The Chinese Gold & Silver Exchange Society and alumnus of DBA and EMBA, discussed economic development and property trends of Hong Kong.
Apart from the sharing by business leaders, a charity auction was held to raise funds for the CityU EMBAA Charity Trust. More than HK$700,000 was raised in the auction.