Alumni Class Notes
Share your news with classmates and CB alumni! Tell us about the highlights of your year – family, career, accomplishments, and interests. We will publish your updates in the "Alumni class notes" section of City Business Magazine and on the CB website.
Simply submit your information (name, major, graduation year) and your news to us on: https://www.cb.cityu.edu.hk/Alumni/1
Don't forget to attach photos with your write-up!
Dr Monica Tang
DBA'18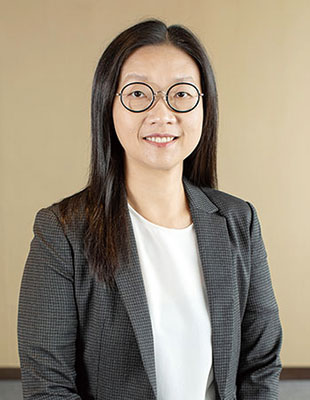 My graduation from CityU DBA programme in 2019 marked a new start in contributing to knowledge. I recently presented my paper about skip-level participation as a poster, coauthored with Dr Catherine Lam of CityU Department of Management, at the Society for Industrial and Organizational Psychology (SIOP) 35th Annual Conference. I enjoy the journey of discovering and sharing of knowledge. Thanks to CityU!
Alfee Wong
BBA Global Business'20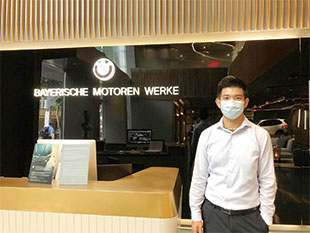 In autumn 2018, I had the honour to go on an exchange study to Germany. The automobile industry there is thriving, and you can feel how passionate the Germans are about cars when you visit the different car museums.
Time flies and the virus rages in my graduation year. Fresh graduates are facing lots of challenges. As Hong Kong is dominated by the financial services industry, it is even more difficult to find a job that suits you.
I was fortune to get an opportunity to join the local auto industry. I still recall the joy and excitement of visiting the automobile museums when studying abroad a year ago, and the decision to join the automobile industry was a logical one. These are early days, but I hope that even if I face a difficult road ahead, I will never forget the original intention of entering the industry and will continue to chase my career dreams.
Dr Xin Chen
DBA'19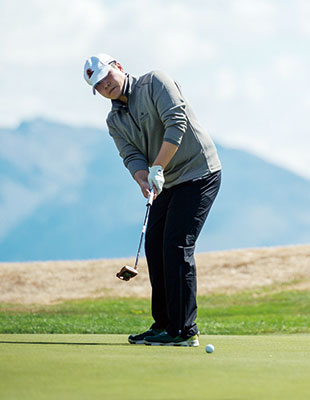 I am from the DBA 2014 cohort. In our graduation year, we encountered a lot of challenges; some concerned society as a whole, and some were related to public health. The epidemic is now sweeping the globe and we cannot tell when it will calm down. However, as a practitioner in the medical industry, I find many opportunities amidst this challenge. There is a Chinese saying "a true hero can show his talent in a chaotic world," which means hard times create strong men. Let's move forward and we shall overcome.
Dr Ziyu Wang
DBA'19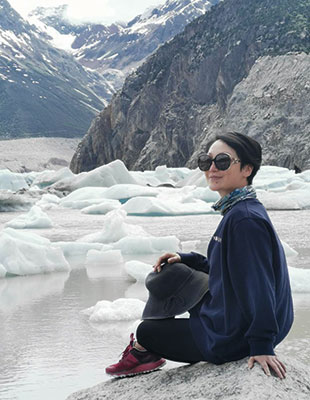 I am an alumnus from the DBA 2015 Cohort and also an executive committee member of the CityU-FudanU DBA Alumni Chapter. After I graduated from CityU with a doctorate degree, the COVID-19 pandemic ravaged the world. As a manager of a company that is dedicated to human health, I have been keeping my faith to work with my colleagues to serve all the health facilities in the country. Our company has manufactured nearly 100,000 pieces of respiratory pathogens tests and completed nucleic acid tests for 450,000 people.
I am thankful to my teachers and students for their guidance during my studies at CityU.
Congratulations
We extend our wholehearted congratulations to
Ms Kelly Yuen-sau Chan (BA Accountancy'92), Managing Director at Peony Consulting Services, on her appointment as HKSAR Justice of the Peace
Mr Anthony Sai-ho Lam (EMBA'15), Vice Chairman and Chief Executive Officer of Golden Resources Development International Limited, for his Chief Executive's Commendation for Community Service