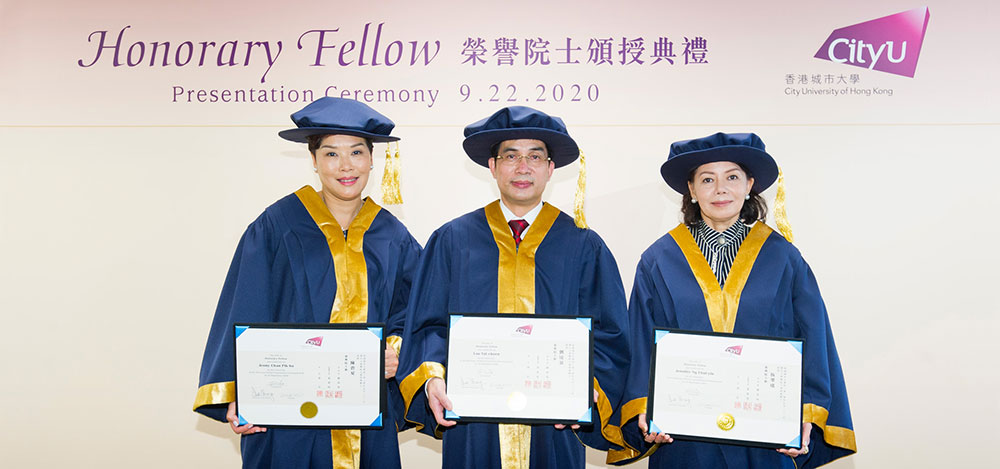 The University has conferred the title of Honorary Fellow of City University of Hong Kong on three leaders from the business community in recognition of their distinctive contributions to the University and the wider community.
The recipients of the Honorary Fellowships are:
Dr Jennifer Ng Chui-yiu, JP, Vice-Chairman and CEO of Marshall-Karson Construction and Engineering Ltd
Ms Jenny Chan Pik-ha, Sales Director of KGI Asia Limited
Mr Lau Tat-chuen, Director of Sino International Industrial (Group) HK Limited.
Dr Jennifer Ng graduated from the College of Business DBA programme, Ms Jenny Chan is an alumna of the EMBA programme, while Mr Lau has been a generous donor to the College. Over the years, they have offered unstinting support to both University and College.
The College congratulates Dr Ng, Ms Chan and Mr Lau on their exceptional accomplishments, and looks forward to continuing collaboration in the coming years.