keywords: BBA IS, BBA Information Systems, CityU IS, CityU Information Systems, BBA Global Business Systems Management, BBA Business Intelligence, BBA IS Auditing, BBA Internet Services Social Networks, financial services, O2O services, digital marketing, big data analytics, Internet+ Business Innovation, Careers of the future 香港城市大學, 資訊系統, 工商管理學士(資訊系統), 環球商業系統管理, 資訊管理, 商務智能, 資訊系統審計, 互聯網服務及社交網路, 信息系統, 大數據分析, 數碼營銷, 線上線下服務 , 互聯網+ 商業創新
Second Major in Information Management (IFMG)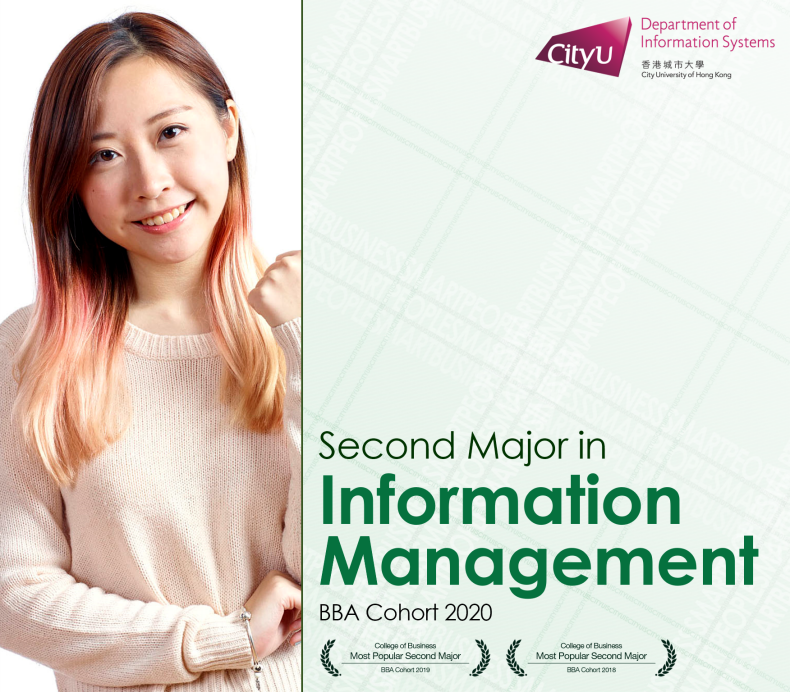 Students admitted to bachelor's degrees with a home major are eligible to apply to declare a Second Major in accordance with the specified application periods and within the stipulated study periods. Important information on eligibility, key dates and the processes involved is available on the University's  "
Declaring a Second Major
" website (for non-BBAU4 Year 1 students) and "
CB Double Major
" website (for BBAU4 Year 1 students only). 
Attainment of a minimum CGPA does not guarantee acceptance. Applicants may be invited to attend an interview. Students who decide to declare a Second Major should account for the maximum credit limit; the study load; their own capability; the study period; the self-financing required for any extra credits; and the internships, exchanges and extra-curricular activities involved.
Information Management as a Second Major

Students who would like to declare a Second Major in Information Management are strongly advised to consult the Major Leader of their home department, as well as the Second Major Leader before submitting an application. Information on the Second Major Leader can be found by clicking here.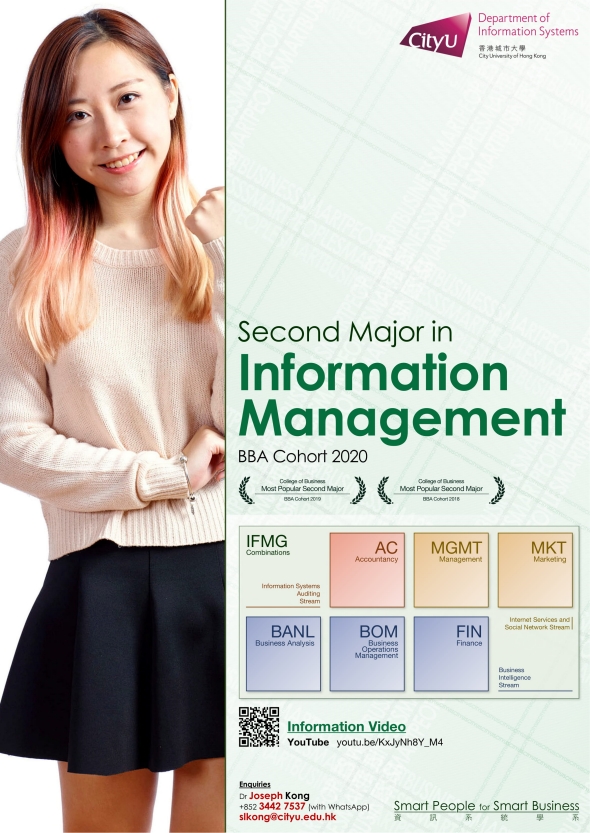 Speaker: Dr Joseph KONG, IFMG Second Major Coordinator
[Back to BBA Majors]