Dr Ron Kwok Chi-wai is Assistant Dean (Career Services), and Associate Professor in the Department of Information Systems. Here he talks about how he sees career development at the College of Business evolving in the near future.
"The flight of the ball changes in mid-air. You have to be ready to adapt"
Dr Ron Kwok's office is full of stuff. The first thing that catches the eye is a badminton racket, then a tennis racket. He assures me there is also a table tennis bat on the shelf, and he plays squash too.
"They are all about hitting balls – or shuttlecocks," he says, "But the way that you strike the ball in each game is different. And the flight of the ball changes in mid-air. You have to be ready to adapt."
It turns out that this relates to what Kwok wants to do with career services at the College of Business. I am intrigued.
How do you provide career support to over 4,000+ undergraduates and postgraduates in this digital age? What are the commonalties across programmes? What are the differences that might provide obstructions? What adaptations have to be made?
"Sure there are commonalties," he says.
"Job information, workshops, some things can be shared across programmes. There's such a thing as a hybrid mode, with shared services at lower levels. One-to-one is for consultation at the top level. That's the way to use resources cost effectively."
The Flip
The plan is to flip career services at the College of Business. What does this mean? You can flip a pancake, but how about a career service?
The concept of flip comes from the flipped classroom and will be familiar to many CityU students. To put it very simply, in the old model the teacher teaches, and the student goes back home to do the homework. In the flipped classroom, the student reads some materials first before coming to class, and then contributes to (or even leads) the tutorial: In other words the student brings something to the learning table.
Kwok believes that students and career services can benefit from a similar model. Again, the student does some "homework" before coming to the meeting. The career adviser of the future is not, for example, going to sit down with you and write a CV.
"She won't be asking: 'Can you tell me something related to your strengths? Can you tell me something related to your interests?' COME ON! This kind of work is for the student to do."
The family doctor
Kwok uses the example of the family doctor: "Let's say you suspect a problem related to your heart. Your first contact is with the family doctor. You get a referral to see the cardiologist. Likewise we refer students to a particular adviser who has relevant expertise. You don't waste the time and resources of the specialist. You don't talk to the heart specialist about a common cold!"
"There are a lot of good sources on the web for writing a CV – why take up time talking one-to-one? Students can go to YouTube. With a little bit of knowledge management, we will find suitable specialised models for our students – so that they have the information to write an effective CV to be an investment banker or a civil servant."
"The career service of the future is going to look more like the contemporary classroom – more dynamic, less passive from the student's side, and less delivery orientated. This will change the whole orientation of career services. It will also help the College with issues of scalability. The time for our intervention is when the student says: I want to apply for Goldman Sachs, have you got any contacts? Then we get moving."
"Students need to think about the end before they start, think about career development from the beginning"
Outcome-driven
The plans go to the heart of university education. What is the purpose of the university in the internet+ age? Is it purely academic? Increasingly, parents and students also want outcomes in the job market. What kind of career path are students going to enter? This is not to say that education is completely career driven. In fact CityU's slogan sums up the balance nicely: Professional • Creative • For the world. But addressing the professional side is not something to leave until year four of the BBA. As Kwok says, the backwash effect can be there from year one.
"Students need to think about the end before they start, think about career development from the beginning."
"This is the problem with career services. In the first year students know it is important but somehow it is not urgent. They do nothing. Then a couple of more years go by. By the fourth year it has become urgent. They wake up – but it may be too late!"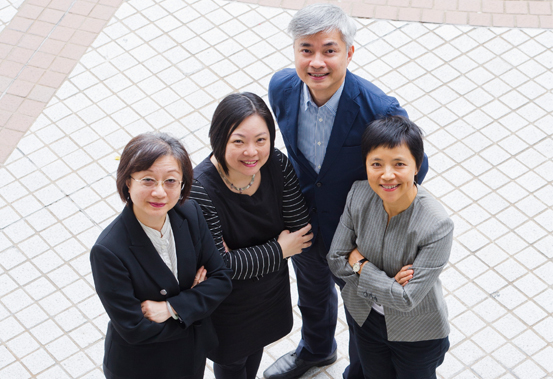 Sustainable networks
Kwok comes across as very personorientated and it is no surprise that he sees the value of building networks. A single contact, he suggests, can yield multiple benefits: internships for the BBA, job offers for MBA graduates, perhaps a mentor for future students. But he also has an academic background in information systems, so scalability is an issue he always keeps in mind.
"We've got to build a sustainable network. But we've got 5,000 students looking for jobs, so the solution has also to be scalable. We are fortunate enough to also have tens of thousands of alumni, many offering internships and jobs. So we need to get our stakeholders like MBA / EMBA / DBA alumni and students involved. These are warm networks, people who want to help."
"And we need premium jobs – investment banks, the Morgan Stanley of this world. We need high profile success stories."
Intrinsic motivation
What are the challenges involved in building this sustainable network? Kwok stresses interesting projects, the possibility of attracting funding, and the potential of mentoring.
"My students have secured start-up funding of about HK$500,000. We ask questions like: How can our business students help social enterprises, for example helping people with spine problems? Or helping people to learn code and build apps. Sometimes failing SMEs need to develop a sustainable business mindset, learn budgeting, accounting, or how to write effective funding proposals; perhaps how to use a crowdfunding platform. That's where our students may be able to help." BBA students can build on this platform, pair with alumni, and help save the world. The beauty of this approach is that the motivation is intrinsic.
"Students need to be trained to have heart, not just money."
"You are doing something worthwhile. It is motivating. It attracts interest and money. As a by-product you build your network. This is a virtuous circle."
In this scheme of things students may act as proposers, and alumni might be mentors, together creating start-ups. Kwok has been talking with university level institutions such as the Innovation Commons, the Knowledge Transfer Office, and the Apps Lab, where he is Associate Director. Such ad hoc student projects may gain traction and help launch students' careers. In other words a more proactive start to "job-hunting" can be made whilst students are at university. There is nothing like successful applications for government/industry funded projects to go on your CV.
Recruitment 3.0
Above all, Recruitment 3.0, as Kwok calls it, is an interactive, intelligent platform. Companies want to get into the universities and find the right students. Students want to find the right employers.
"In 3.0 our CB platform puts companies and students directly in touch with one another. Then the 'career service' becomes truly scalable."
"We work together on the social media layer, starting with a strong, warm alumni network, creating a critical mass. It's a culture that has to be created and cultivated."
Companies post jobs and internships, and in return will see CV Books detailing the profiles of students. And he stresses that this needs to be done in a robust and intelligent way. Some companies may want to grab CB information, or post advertisements. There has to be a screening process in place. This is no pipe dream; the platform is already in place, mainly used by the Departments of Marketing and Management at the moment, but is set to go College-wide.
Platforms such as LinkedIn can also be leveraged and Kwok envisages a future where information is disseminated among cohorts.
"Students, mentors, alumni, and recruiters can create a culture on LinkedIn, sending requests for information, giving advice for getting internships and jobs. Quickly they will make communities that work."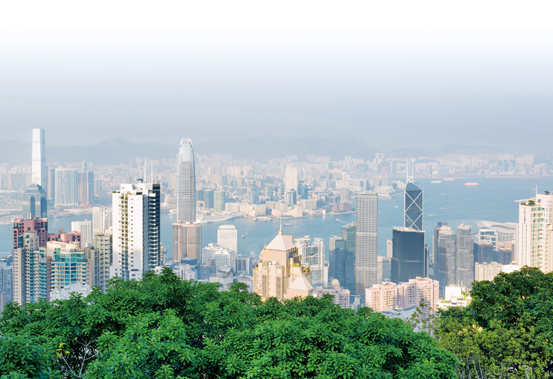 The MBA career boost
The placement drive runs across all College programmes. As Kwok emphasises: "For MBA and other self-financing postgraduate programmes placement is crucial. It is the proof of the pudding, if you like. Why join us if there is no proven boost to your career?"
The MBA curriculum offers multiple avenues for students to leverage connections with industry: business mentoring, professional forums, industry onsite workshops, executive discovery as well as networking opportunities where students can meet leaders of industry and develop their connection with their fields of interest.
A dedicated career manager works with MBA students in planning and developing their career paths through self-assessment, workshops, one-to-one consultation.
Careers – Integral to education
The fact that the College and the University are together on the ascendancy is a strength. Being a world top 50 business school and a world top 100 university is central to the project.
"As we reach out to the top investment banks, brokerages, etc., it is much easier for, say, Goldman Sachs recruitment to justify coming to CB if we are number two in Asia. In fact it is logical they would want to be here."
A College of Business Job Fair is also part of the picture targeting sectors such as investment banks, financial technology, digital marketing, areas that do not overlap with the university career service areas.
"A career service does not exist in isolation. It is not an add-on."
"It is central to the professional creative mission of our University. And as such it is something that will be incorporated into the College learning teaching culture of the near future."
Historically the College has been very successful in achieving a high percentage of students employed. Under Ron Kwok's direction CB is raising the bar: to focus also on where our graduates are employed and how they get there. It promises to be an interesting journey.