Yui-ming Wong
BA Information Systems'98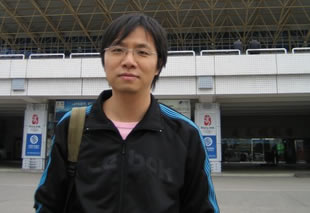 I am an active member of a volunteer team organized by my company, and always attempt to play to my strengths. Previously, I participated as a helper in the CUHK charity run for the elderly and primary students. I very much appreciated all the teamwork with my colleagues and detailed arrangements by the social workers to make such a successful event!
Ray Hui Tak-yin
PhD Management'12
MPhil Management'08
BBA Human Resources Management'06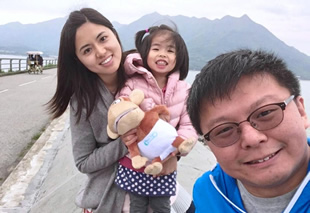 I am currently working as an Assistant Professor at the Open University of Hong Kong. After graduating from CityU I taught in the Hong Kong Polytechnic University, University of Macau, and Hang Seng Management College. I married Mandy Cheung, who is also a CityU Alumni, and we now have a beautiful daughter.
Tim Cheng Shu-ling
MBA'07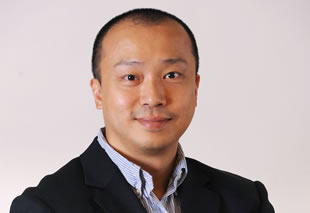 I have been working in the semi-conductor industry for 15 years. I have accumulated a lot of business experiences, knowledge and practices. As life turned to middle-age, I changed my career path and became a programme director and senior lecturer. I wish to contribute my experiences to our younger generation.
Kin-tak Kwok
BBA Finance'09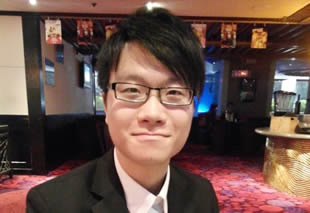 After graduation I tried to explore different areas in the banking sector. I am currently working on the private banking side at the Bank of East Asia. Not only can I acquire a better understanding of the investment environment, but I also get to establish a professional network with other banking practitioners. I will keep learning in this fast-paced and ever-changing environment.
Yuqing Liu
MSc Business Information Systems'11
After my graduation I become a civil servant in my hometown. Meantime I set up an association for overseas returnees in my city. Now we have more than 400 members who have come back to build our city or are still staying overseas. I miss CityU, especially all the professors who helped us when we were students without much background experience. Past is past, but experience there is eternally part of me. Now I have two lovely children. I hope that one day they will choose CityU for their further education.
Hanfang Bi
MA Quantitative Analysis for Business'13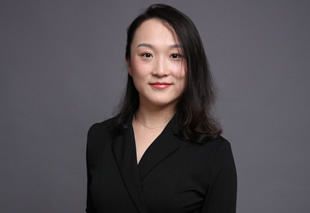 CityU is a key for me to stay in Hong Kong. It has been five years since I graduated. I was offered a job as a data analyst and got married two years ago. My company emphasises more effort on economic policy to be a part of the Dawan District. At the moment I am trying to get a permanent property. I hope my classmates are all doing well.
Da Li
MA Quantitative Analysis for Business'17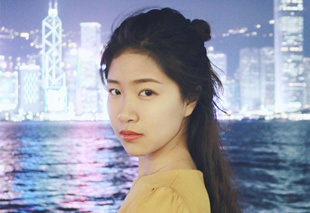 It's been nearly a year since I left Hong Kong. What I have learnt and what I have gained from CityU keeps giving me strength and confidence. In January, I became an associate manager of China Huarong Asset Management Co., Ltd and there is no doubt that I would never have got my ideal job without my cordial professors, wonderful friends at CityU, and the fantastic times that I spent there. I love HK, I love CityU.
Ellery Leung Wing-lap
BBA Accountancy and Management Information Systems'03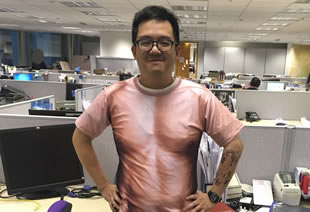 I am currently working in ESD Service Limited as an analyst developer specializing in web development. Based on work experience and post-university learning in different areas like marketing, big data and artificial intelligence, website and even personal development, I am continuously working on improving, increasing business value like productivity and profitability. I found that "continuous learning and improving" is already a basic requirement for university graduates, especially in today's fast-paced world. So, don't stop or fail, and get feedback when going forward, and be the best "you".
Kenneth Li Tsz-kin
BBA Financial Engineering'09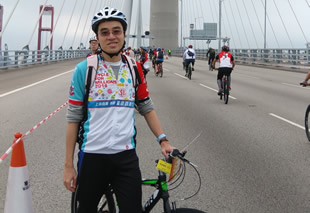 After graduating I worked in the Department of Economics and Finance at CityU as a research associate for more than a year. My first job in banking was operations officer at Citibank. Then I worked as assistant treasury manager and assistant credit risk manager at Chiyu Banking Corporation for about 5 years. Now I am working as credit manager at Shanghai Commercial Bank. My main duties include analyzing loan applications of corporate, FI and sovereign customers as well as preparing monthly large exposure reports.
Bobby Liu Kam-hing
EMBA'12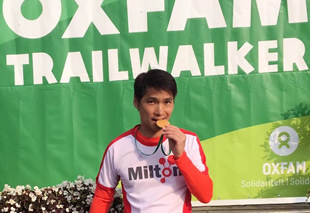 I graduated from the EMBA in 2012 and have been studying with the DBA programme since 2015. A co-founder of Milton Group since 1990 & CEO of the group, I was an awardee of The Young Industrialist Awards of Hong Kong 2009 and "SHA's Commendation Scheme Presentation Ceremony 2015" by the Home Affairs Bureau HKSAR. I enjoy hiking, soccer, travelling and writing. My most unforgettable memories: finishing the 100km Trailwalker in Hong Kong & Belgium, hiking on Mount Kilimanjaro, and Mount Aconcagua, Argentina.
Tim Gao Yinghan
MSc Professional Accounting and Corporate Governance'15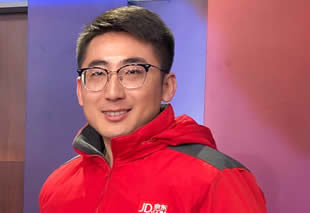 With a passion for exploring new things, I joined the Chinese e-commerce giant JD.com as a management trainee after graduation. I am currently responsible for terminal operations management in JD Logistics Group. In a future full of opportunities and challenges, I hope to exert my best to make my alma mater and myself proud.
Gaodi Liu
MA International Accounting'17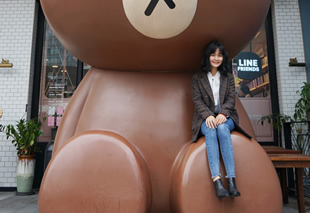 I am currently a Management Trainee at Huatai Futures Co. Ltd. My postgraduate study was an amazing and unforgettable experience. I have never forgotten the time at CityU. I made so many friends, enjoyed so much beautiful scenery in Hong Kong and other places, and gained lots of knowledge. I live in Shenzhen present, so I have many chances to go to Hong Kong and CityU. I am really grateful for the postgraduate study. It gave me the opportunity to have my current life and job.