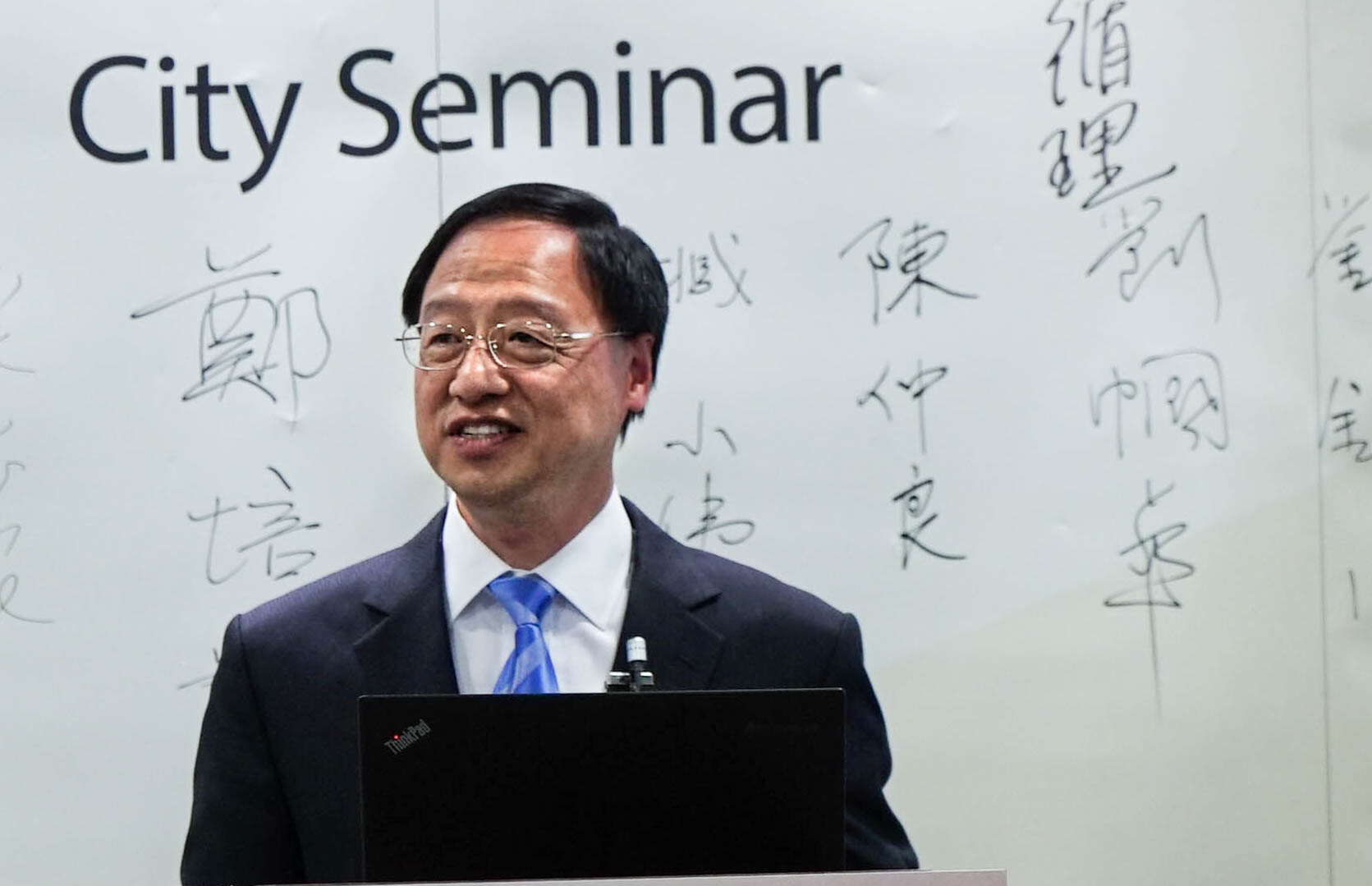 Professor Yi-huah Jiang, Professor of the College of Liberal Arts and Social Sciences (CLASS), and Former Premier of Taiwan, gave a seminar in February 2017 on The Successes and Failures of Taiwanese Democracy.
Illustrating the meaning of democracy, Professor Jiang went through some milestones in the democratization process in Taiwan. He explained how Taiwan has successfully transited from an authoritarian regime to a democratic society with fair elections, freedom of speech and press, and a peaceful change of power. Professor Jiang went on to point out some of the controversies over national identity and the cross-strait relations during this development.
Professor Jiang also mentioned some of the setbacks in Taiwanese democracy, such as the dysfunction of government administration, strong opposition between political parties, and severe manipulation of mass media, etc. He gave new insights on ways to overcome the current challenges in Taiwan and to strengthen the community.