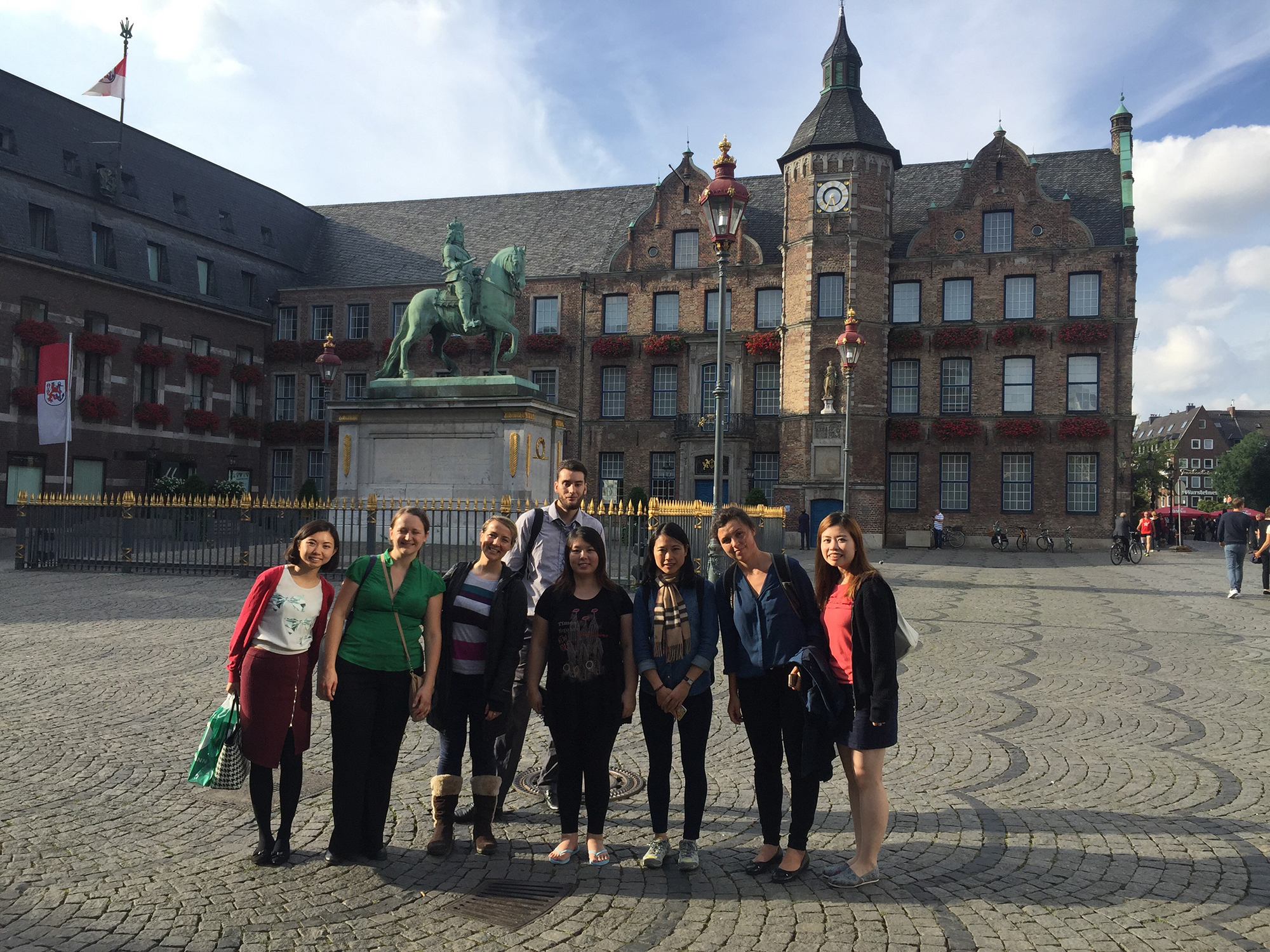 Ann Ko is an MBA student and spent the first semester of 2016 on the Postgraduate Student Cultural Exchange of the College of Business at WHU — Otto Beisheim School of Management, one of the top MBA schools in Germany. Here she tells her story.
I chose Germany as I have learned German and I admire the culture. The education system is totally different to Hong Kong and the UK system, and the people really commit to both their work and the quality of their life. During my stay in Germany, I got to understand that their way of living and their whole system including the attitude towards the smallest details is totally different to Hong Kong and China. Sometimes, when I am in Hong Kong, I hear people say that people in Europe are laid-back. For Germany, I found this is totally wrong or misunderstood.
Work ethic
In my opinion, Germans are committed to their work. They follow rules and guidelines closely. We all know that German cars are built to a very high standard. You see that also when you take the trains and trams in the cities. They may look old, but they are fast and every button and door works precisely. They have a very high standard of maintenance. When you queue up by the cashier in the supermarket, nothing looks fancy but you can see that the bar code readers work very well and everything is super-efficient.
Sundays off
Sundays are family days and it is time to relax and enjoy time together. People don't work on Sundays or public holidays, and you won't find any shops open on those days in residential or tourist areas. Germans commit to their work but they aim for a balanced quality of life. I believe this has helped Germany become the strongest economy in Europe.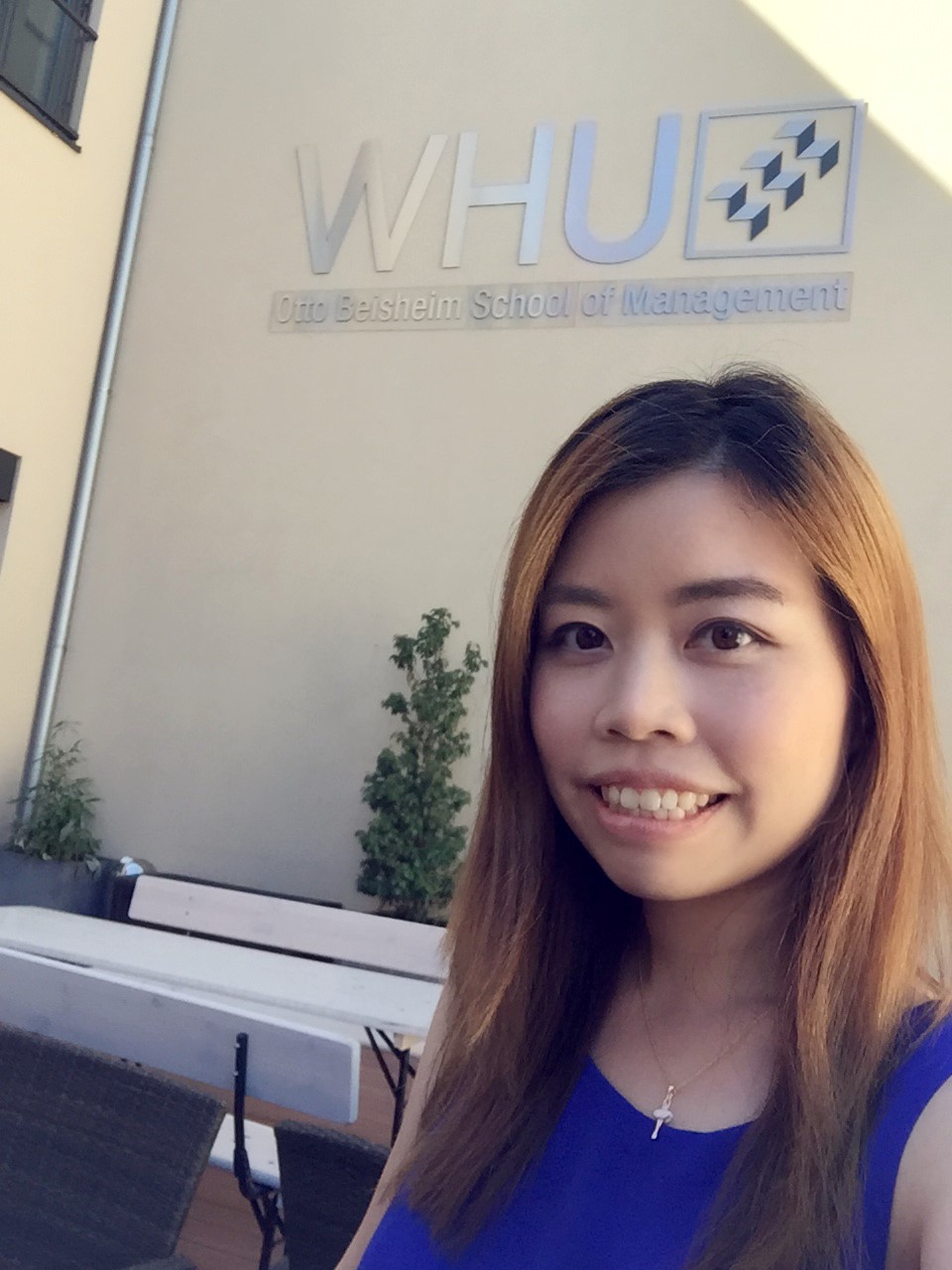 An unexpected bonus
Studying at WHU was a great experience. In the fall semester 2016, more than half of us were Chinese, including two classmates on exchange from their home universities in Canada and the US. We all joined the full-time classes, where more than 15% were Chinese students too! In total, more than 30% of the students came from Asia. Some Chinese classmates told me that the reason why they study in Germany is that the education system in Germany is good and the tuition fees are much lower than those in the US, even though WHU, for example, is a privately-owned university. It turned out that I had a lot of chance to talk and share experience with all classmates. And I found that my Putonghua improved a lot after the trip, an unexpected bonus!
Experiential learning
The classes at WHU were very interesting. I took an experiential course called Competitive & Corporate Strategy Tools. Learning was through doing rather than lectures. The course aim was to win in the "market". We were given an instruction guide about using software modeling a real company. We had to decide different parameters such as sales, operations, human resources, sourcing, investment, R&D as well as financing in different periods, and we had to apply our own strategies in our company. The professor would give us the information and the market situation at the beginning of each period. After several periods, the team who achieved the highest company earnings and the highest stock price won the competition. At the end, after suffering in the early stages, my group won the first runner up. This course helped me to develop dynamic awareness of all parameters in a company. We were the decision makers, something that we could not learn in lectures.
Visiting Europe
Outside the busy projects and exams period, I travelled to various countries around Germany, such as the UK, Hungary, Slovakia, Austria and the Netherlands. It was a great time to make friends with classmates and locals and we had a lot of fun. It was also a great opportunity to learn more about local cultures as well as develop personally.