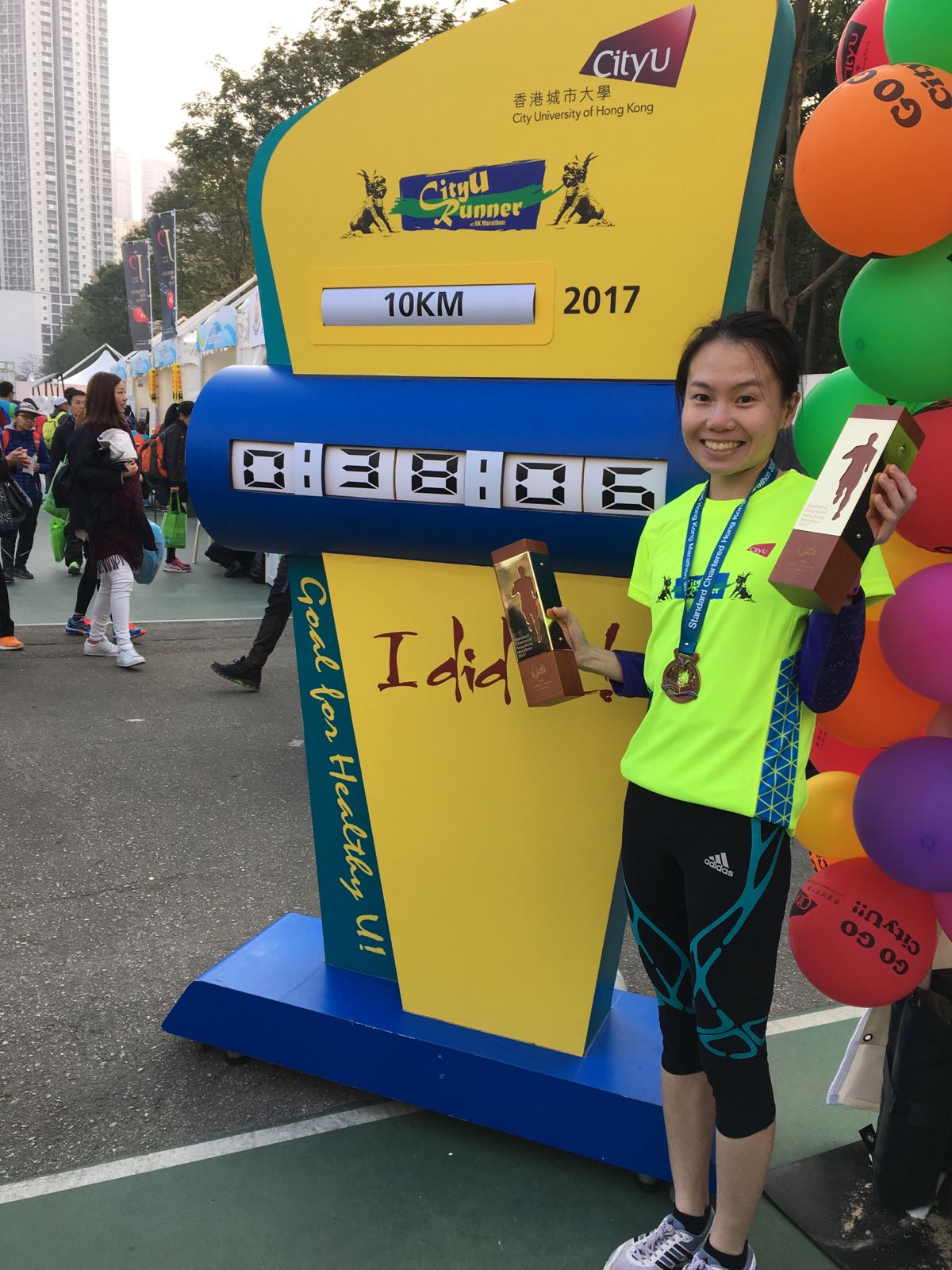 Alumna Mabel Lui Wai-man, from the Department of Management, won the 10-km Women's Overall Challenge in the Standard Chartered Hong Kong Marathon 2017 in February, with a time of 38 minutes 6 seconds.
As a primary school teacher, Mabel was surprised to have achieved such a satisfying result despite her busy work life. "I am very happy about the result. Thanks for the support from my family and friends, and my coach. I will keep running and hope to have a better record next time", said Mabel.
More than 1,000 CityU students, staff and alumni participated in this year's event. Professor Way Kuo, the University President, led the CityU delegation for the ninth year running. A total of 422 runners from CityU entered the 10-km event, while the rest took on the half or full marathon.