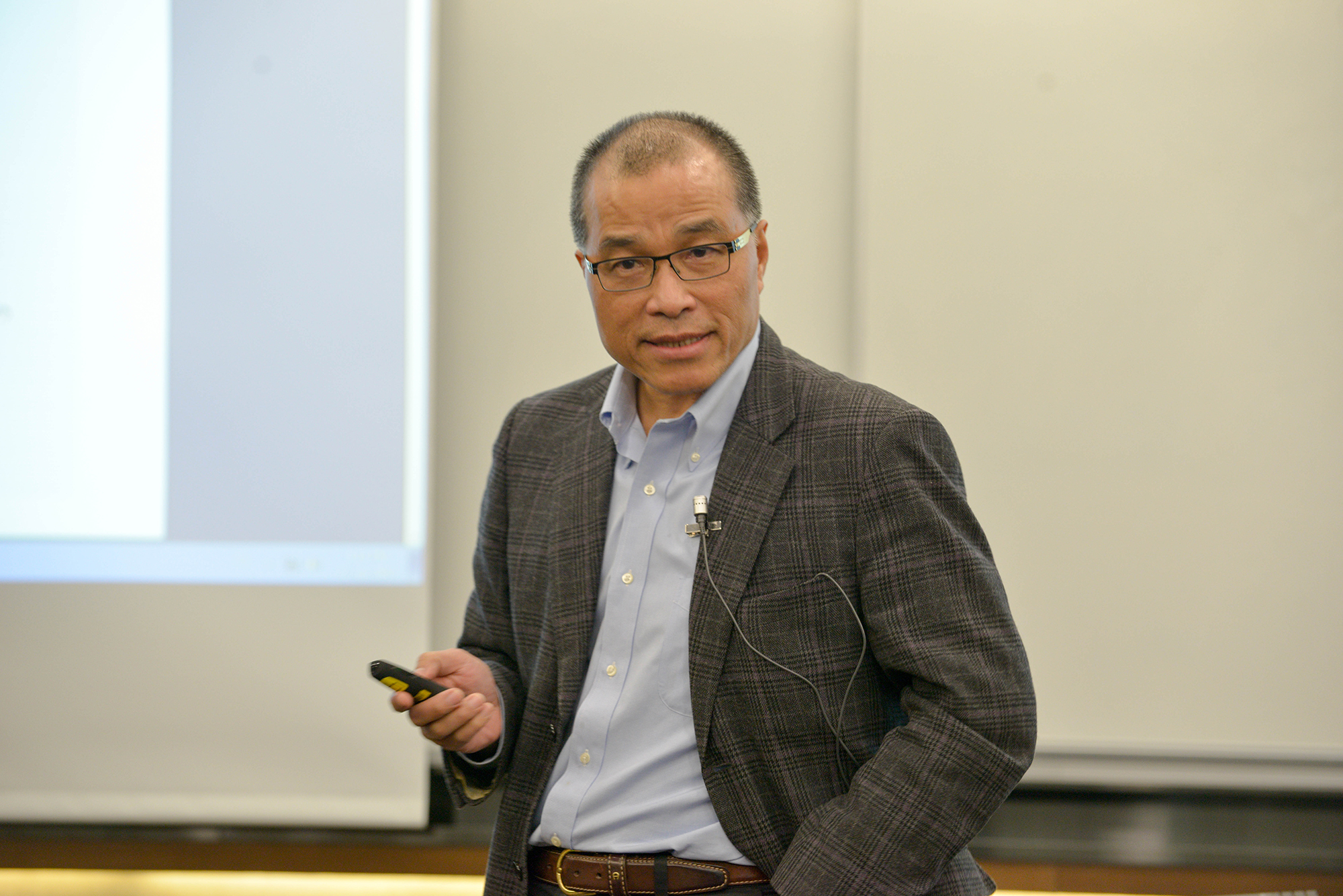 Professor Kuang-shih Yeh, Professor of Organization Management, National Chengchi University in Taiwan, also the Former Minister of Transportation and Communications of Taiwan, presented at a research seminar in January 2017. The seminar was jointly organized by the College of Business and the Research Centre on One-Belt-One-Road.
Professor Yeh shared his experience in building the high speed railway, one of the largest privately managed and funded Build-Operate-Transfer (BOT) projects in the world. He introduced the project background, the BOT financial model and its application to the railway, legal and administrative issues in the collaboration, as well as the several financial crises encountered and the solutions to overcome them.
Professor Yeh also emphasized the utility of the BOT model in infrastructure construction, and its wider benefits to government and society.