The "Marketing Exchange Forum" is a newly established platform with the aim to bring together leading scholars and business executives to discuss the state-of-the-art and latest innovations in the field of marketing and facilitate the dialogue and collaboration between academics and business community.
The 2nd Marketing Exchange Forum 2023
Format:
Hybrid mode
On-site – Joseph Lee Hall, 3/F Li Dak Sum Yip Yio Chin Academic Building, CityU
Online
For the event rundown and list of speakers, please see the Program Brochure.
A wrap-up of the 2nd Marketing Exchange Forum. Click here to read the article.
The 1st Marketing Exchange Forum 2022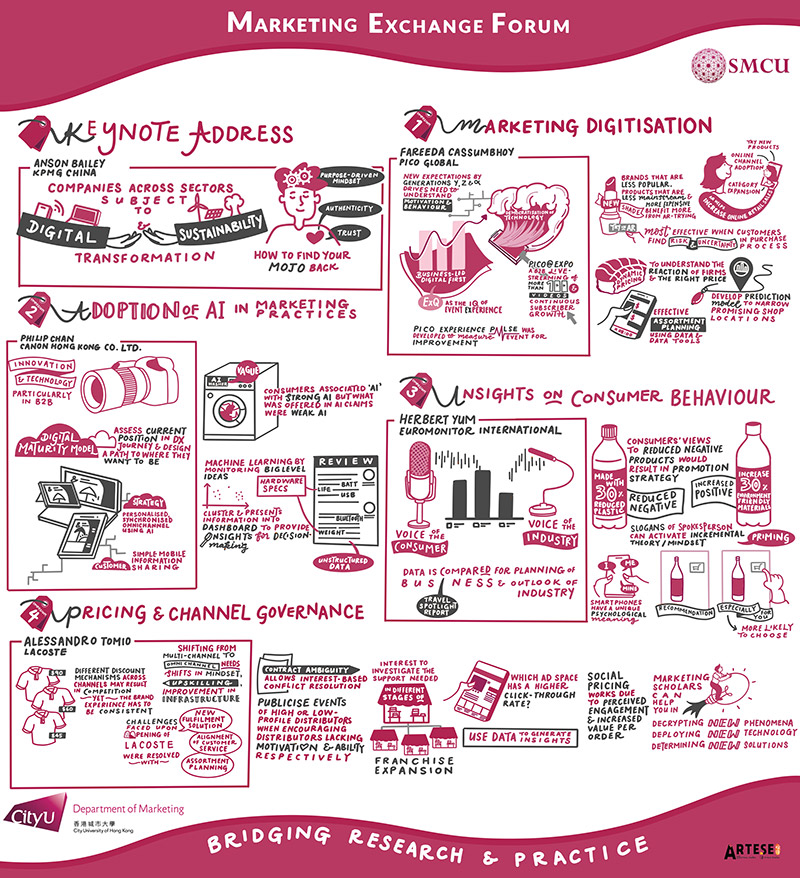 Click here to read the Program Brochure
A wrap-up of the Marketing Exchange Forum by Retail in Asia. Click here to read the article. 07-02-2022