Professor Jane Lu elected as AIB Fellow
10 Mar 2021
Professor Jane Lu, Head and Chair Professor of the Department of Management, has been awarded the Fellowship at the Academy of International Business (AIB), in recognition of her contributions to the association and the field of international business as a whole. Established in 1959, the AIB is a community of international business scholars aims at promoting impactful research, improving business education and practice, and collaborating with leaders in policy and interdisciplinary research.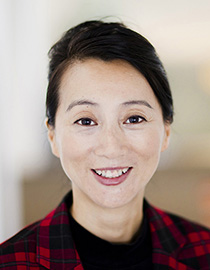 "I am honoured to be elected as an AIB Fellow. I hope my experience can help foster cross-border knowledge exchange and collaboration in various areas related to international business," said Professor Lu.
Professor Lu was one of the seven newly elected AIB Fellows who will join the other 104 existing active Fellows to organise and participate in various workshops, conferences and award selections, etc. of the AIB.
Professor Lu received her PhD in General Management from the University of Western Ontario, MBA from the China Europe International Business School, and BA in Economics from Shanghai Foreign Studies University. Her research interests are in international business, organisational and management theory, entrepreneurship, non-market strategy, corporate governance and stakeholder engagement. Her work has been published in top-tier publications such as Academy of Management Journal, Administrative Science Quarterly, Strategic Management Journal, Journal of Management and Journal of International Business Studies, among other journals. She is currently a Senior Editor of Journal of World Business and a Consulting Editor of Journal of International Business Studies. She is also the President of Asia Academy of Management.
Prior to joining academia, Jane Lu worked in senior management positions in a major international trading company and in Rabobank.
The College of Business congratulates Professor Lu for her exceptional accomplishment.