Key events in the development of the College of Business.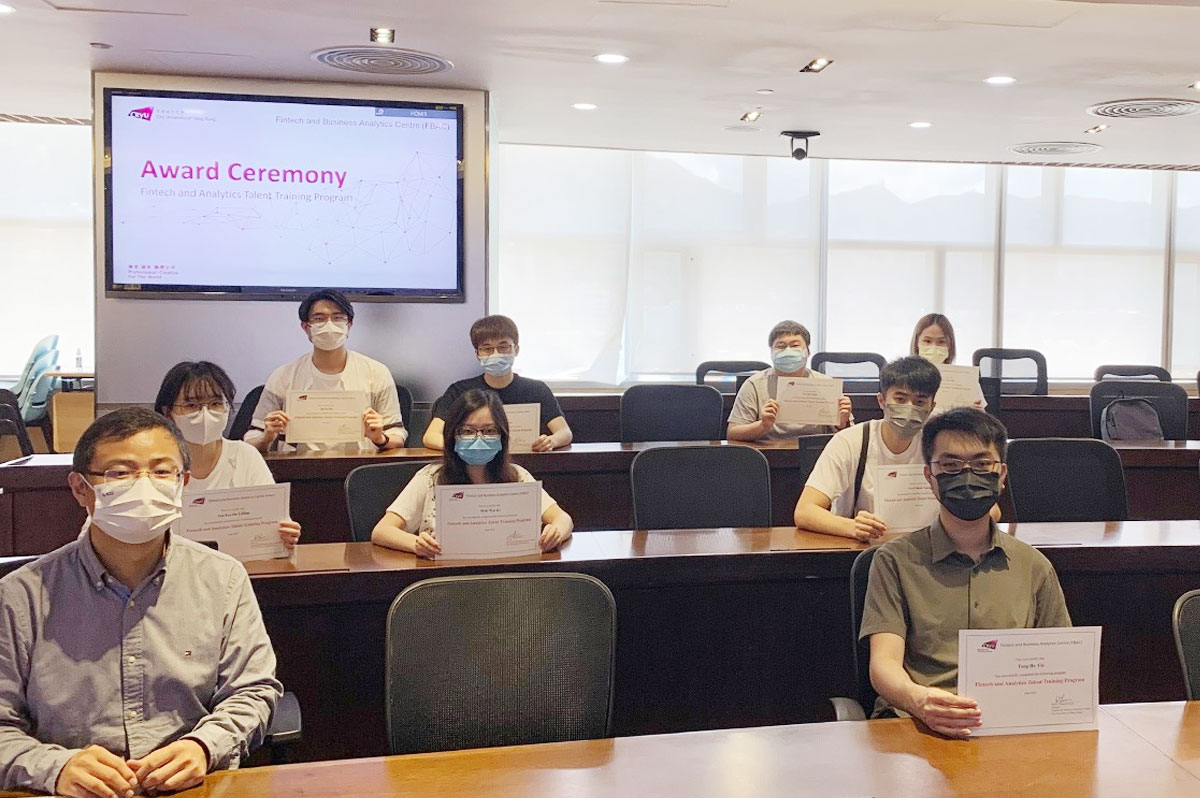 February 2021
Fintech and Business Analytics Centre (FBAC) established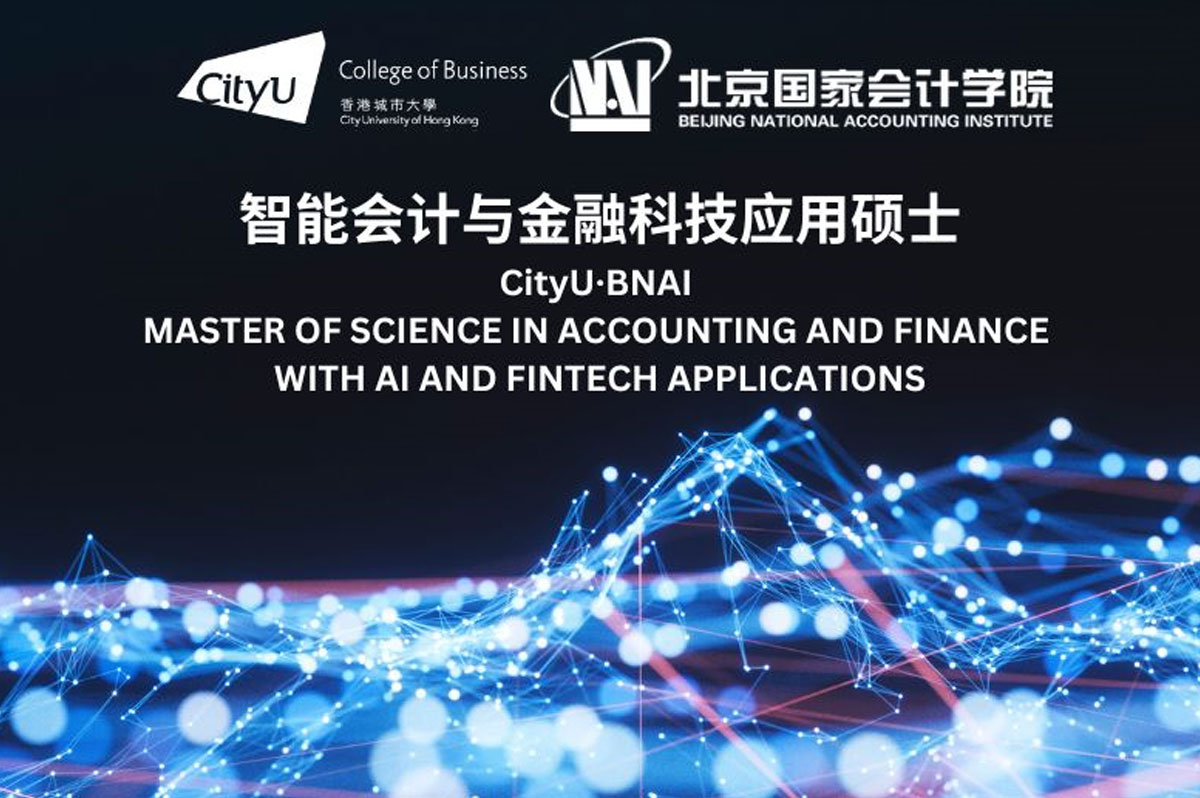 September 2020
CityU partnered with Beijing National Accounting Institute to launch an MSc Accounting and Finance with AI and Fintech Applications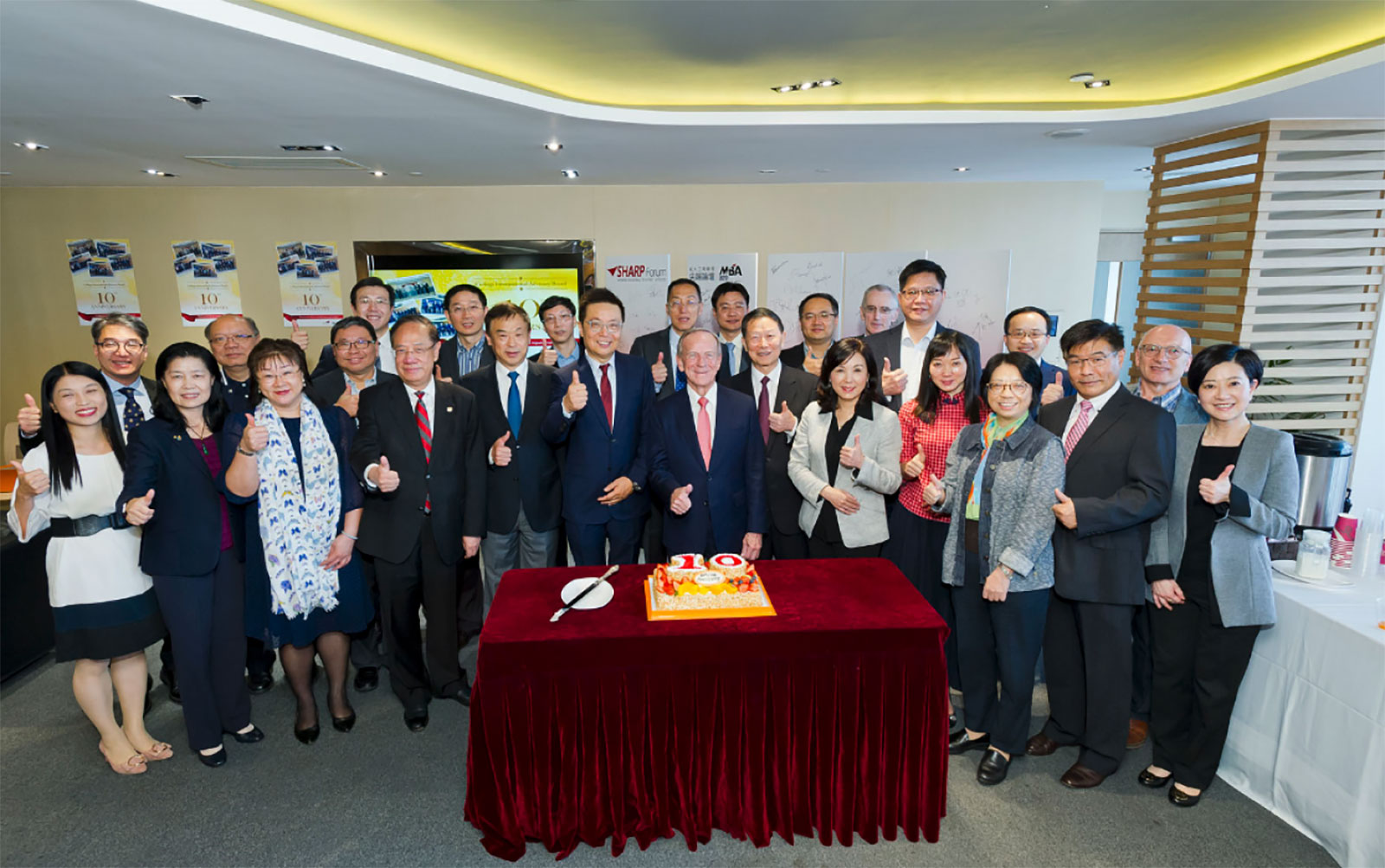 October 2018
College International Advisory Board celebrated its 10-year anniversary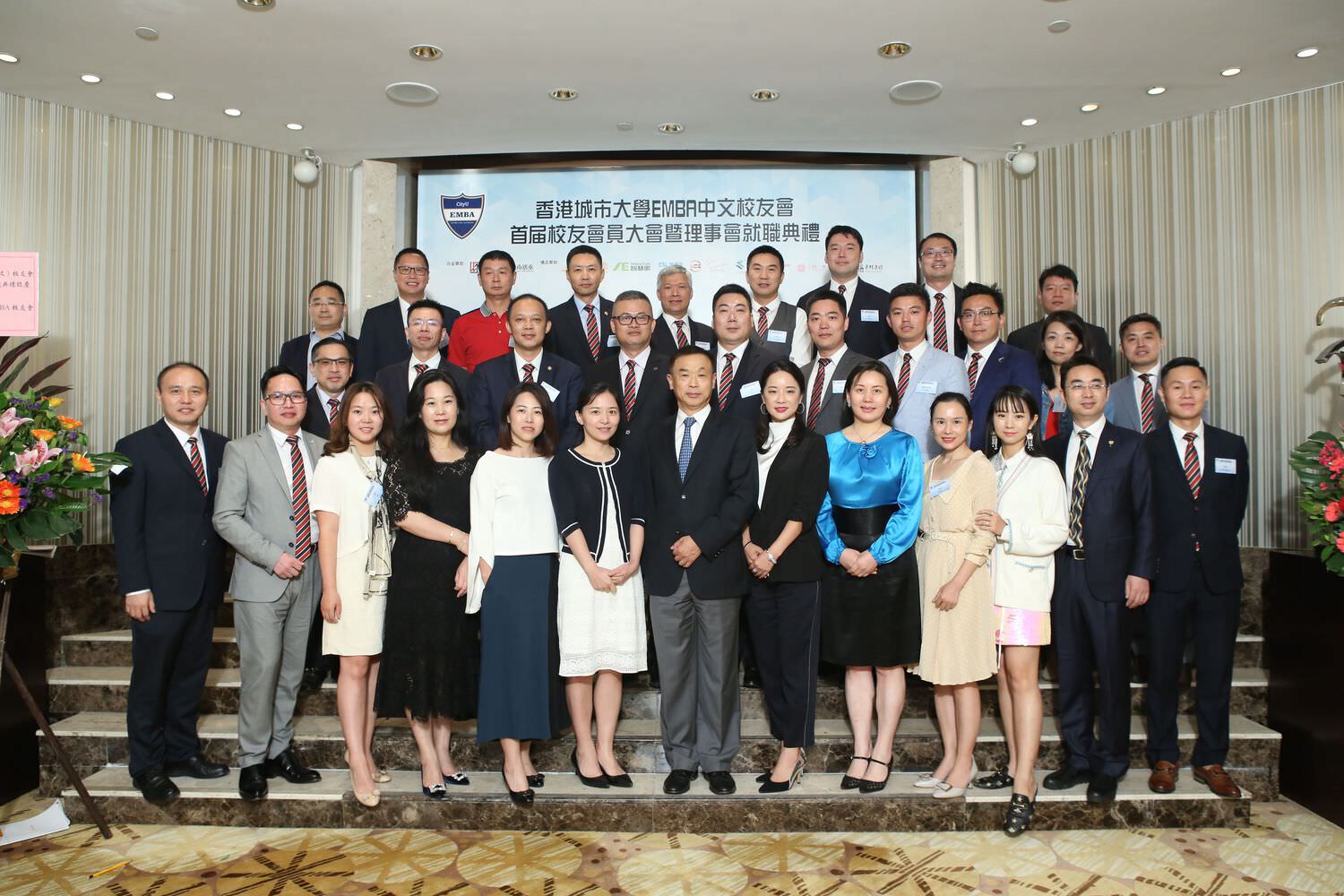 September 2018
EMBA (Chinese) Alumni Association established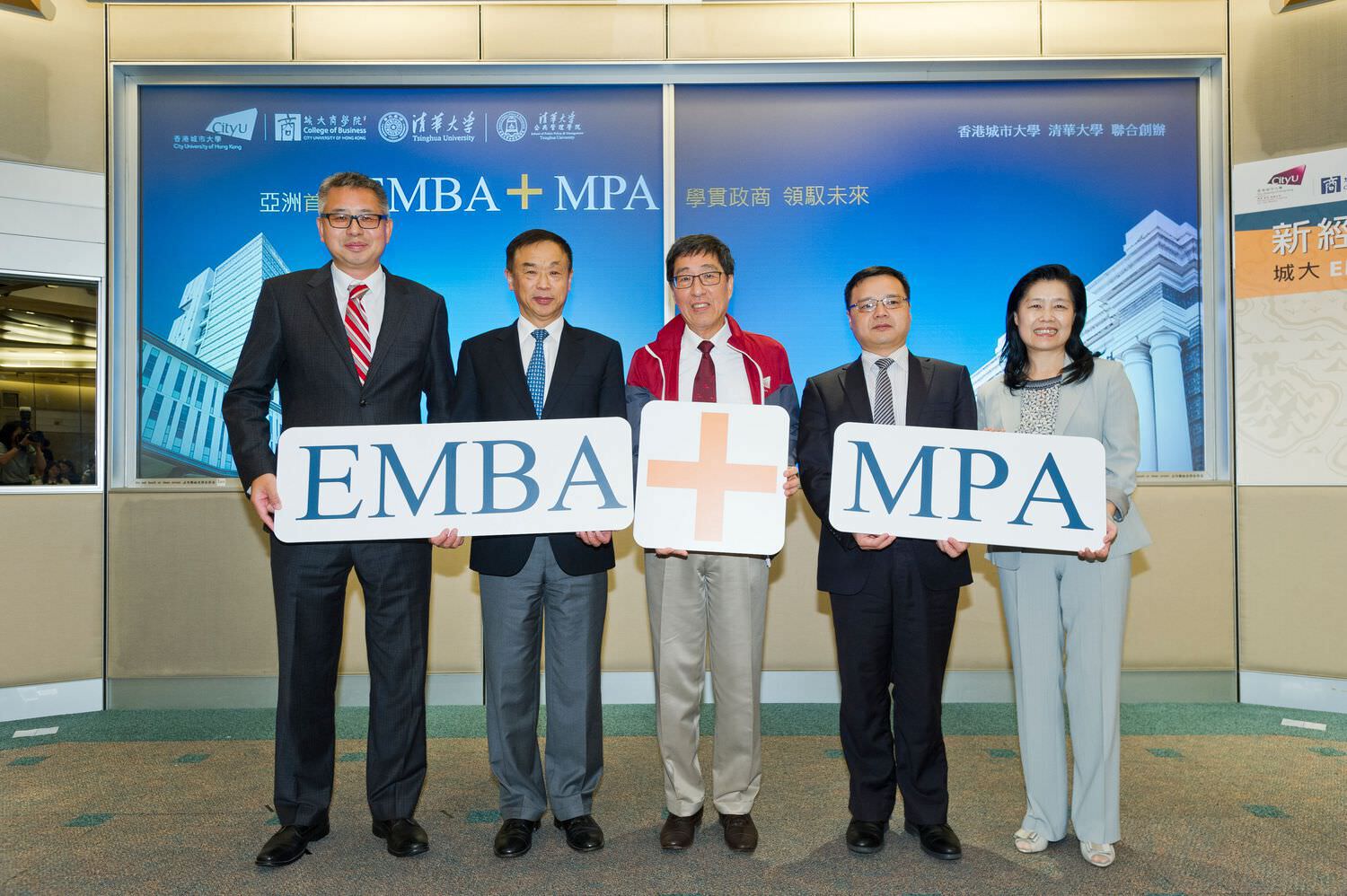 August 2018
CityU joined hands with Tsinghua University to launch Asia's first EMBA+MPA programmes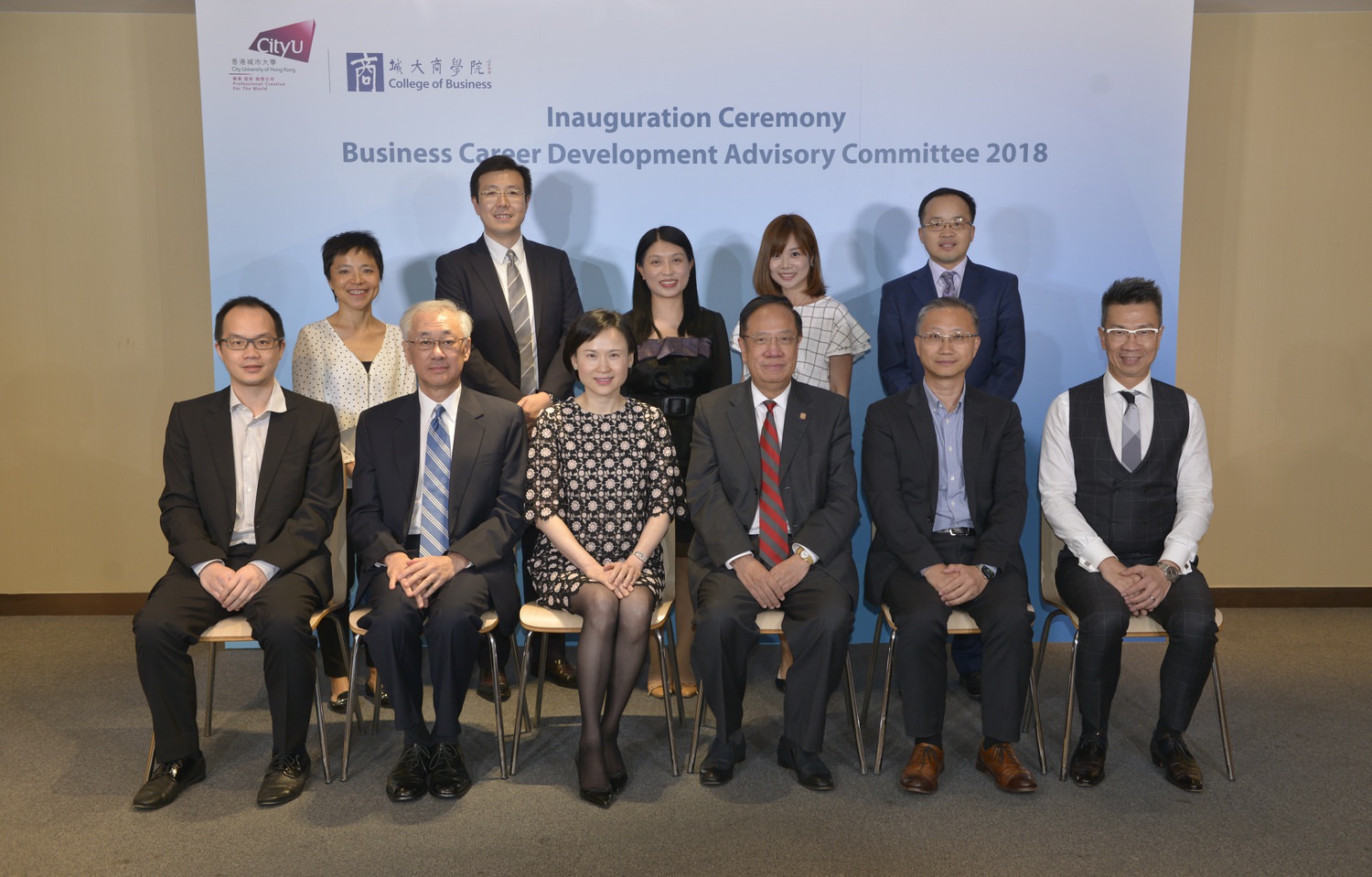 July 2018
The College established a Business Career Development Advisory Committee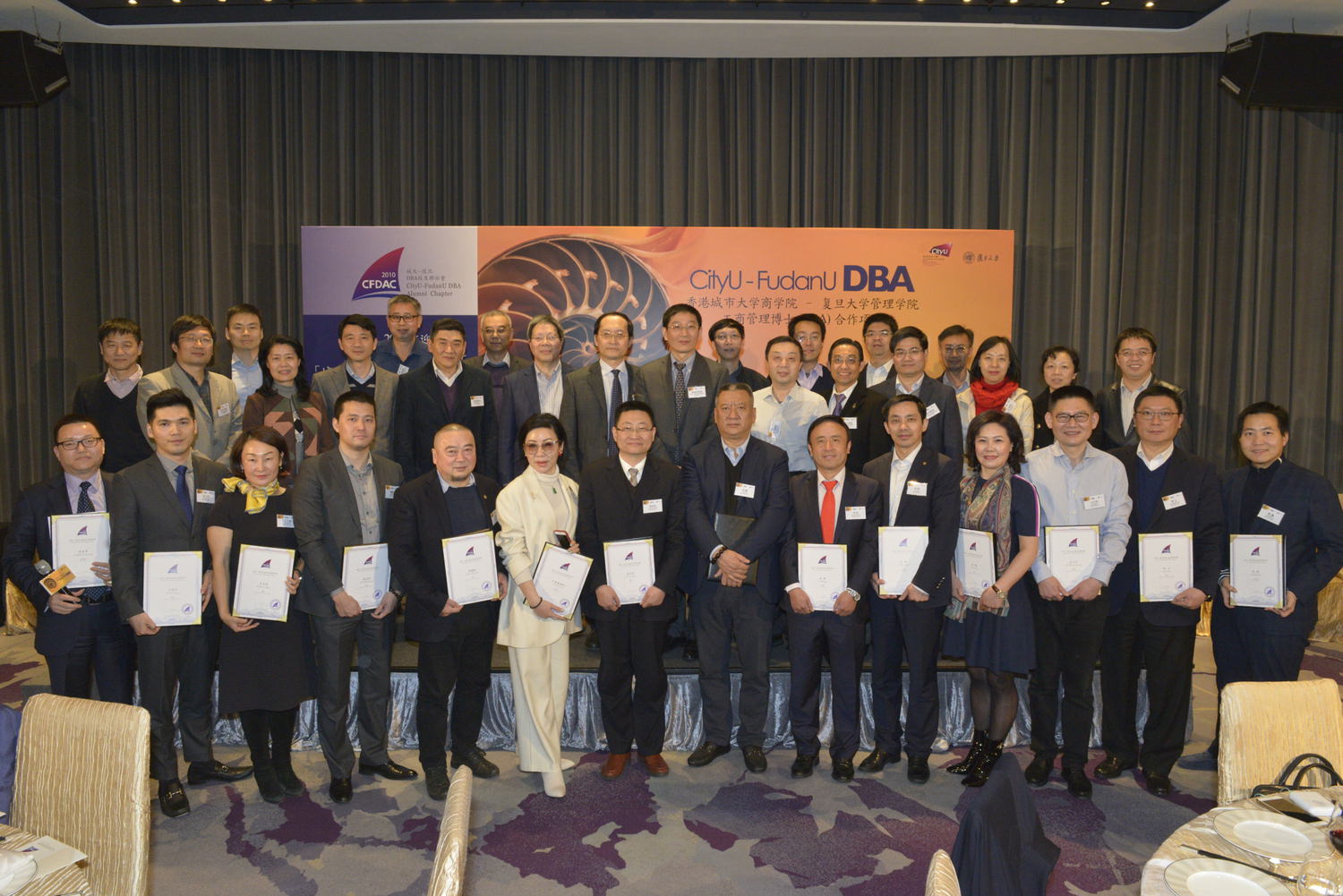 January 2018
CityU-FudanU DBA Alumni Chapter established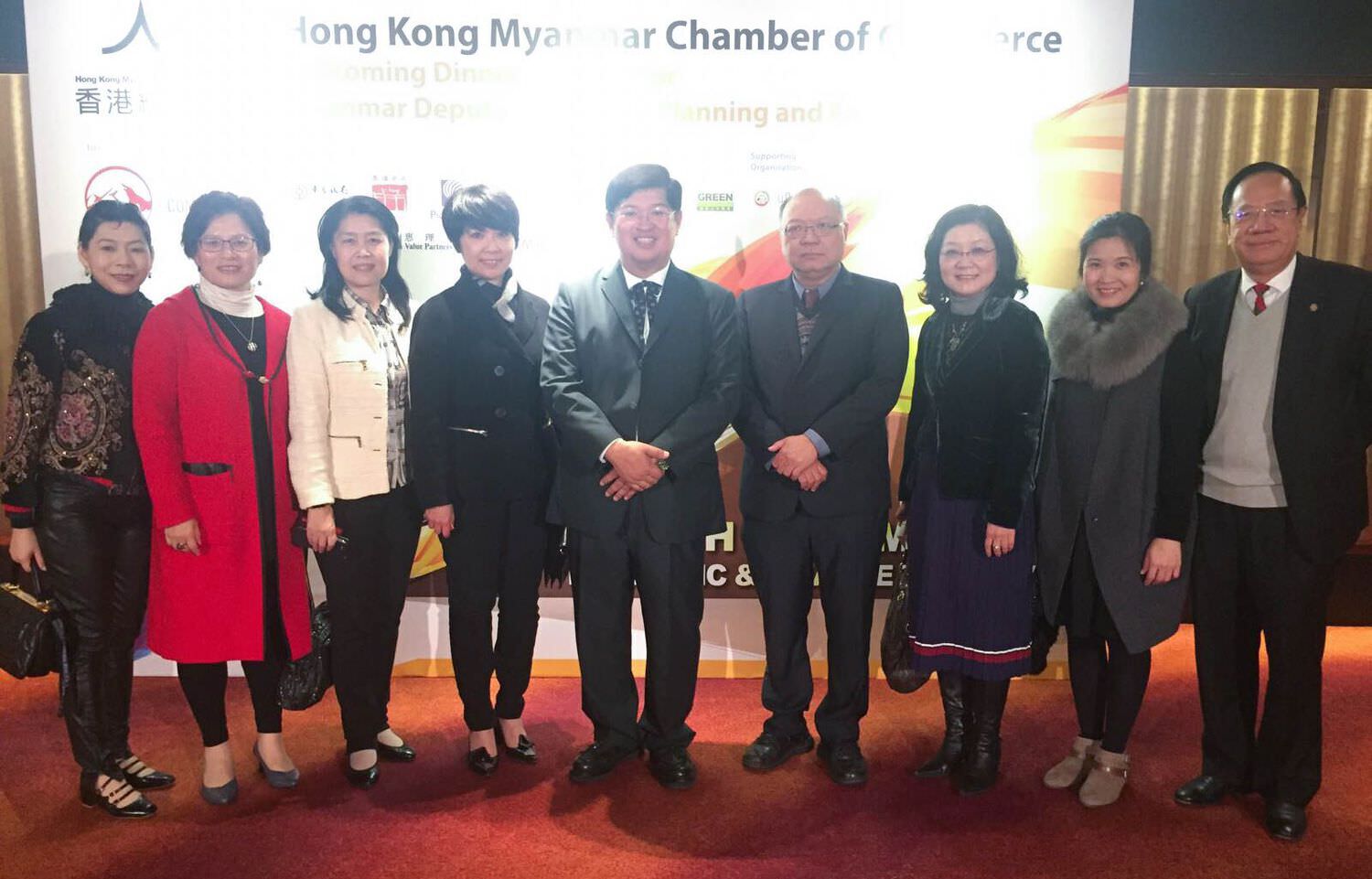 January 2018
CB and the Hong Kong Myanmar Chamber of Commerce signed a memorandum of understanding to establish a scholarship for students from Myanmar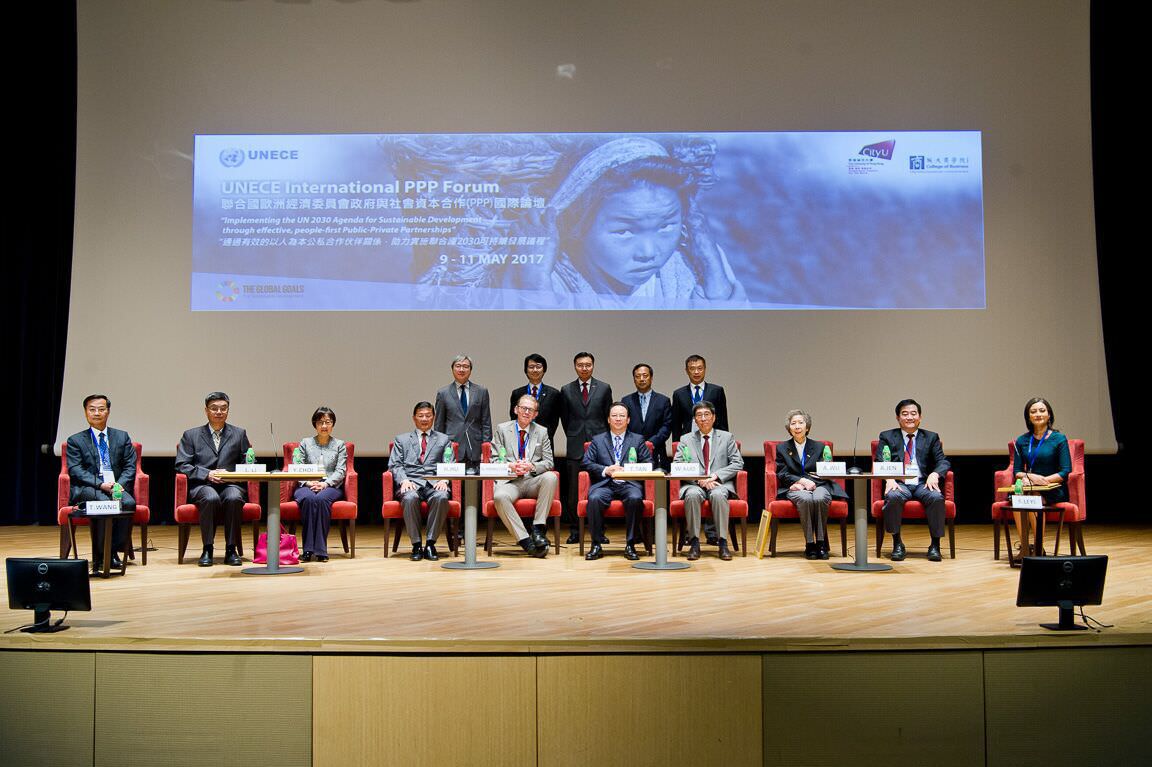 May 2017
CityU and UNECE co-organised the UNECE International PPP Forum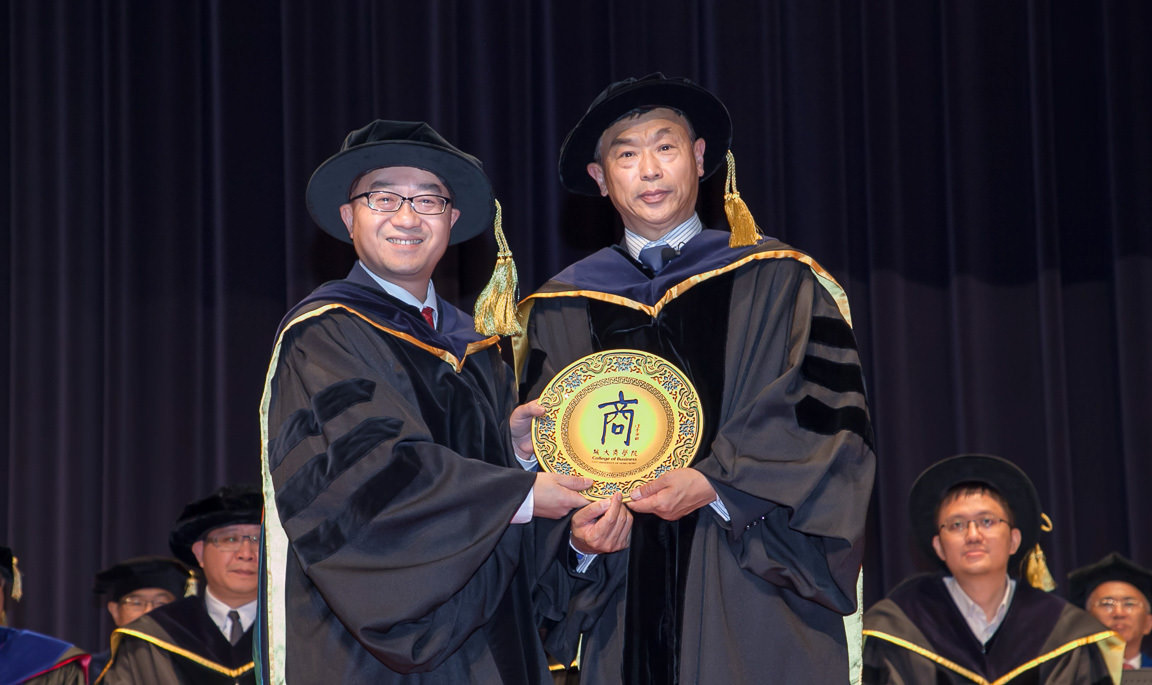 November 2016
CB presented the first Distinguished Alumni Award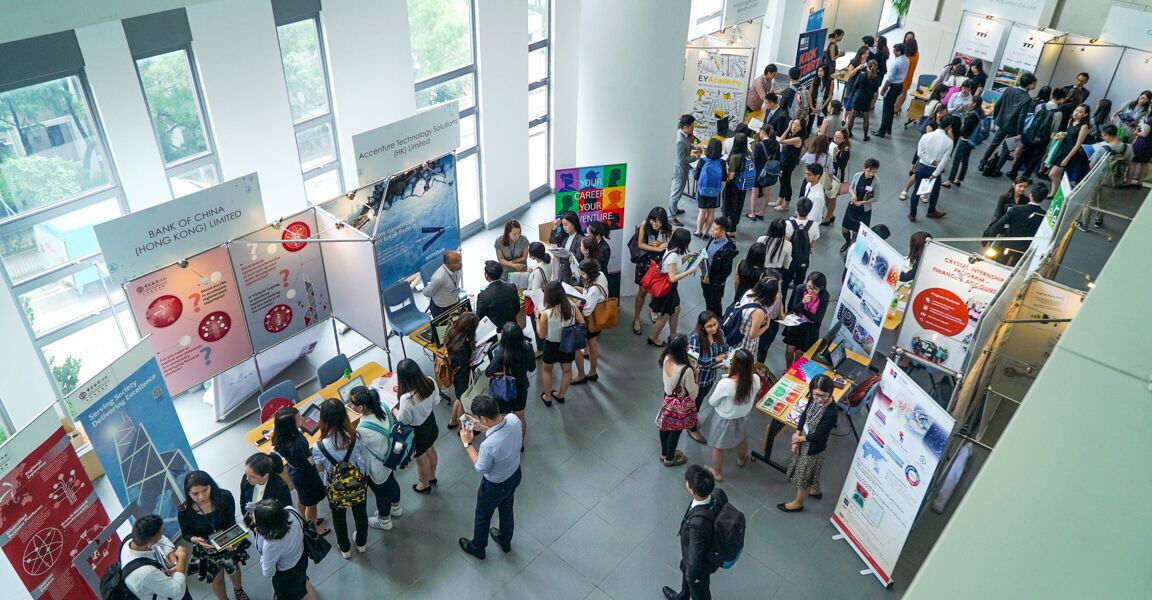 September 2016
The College held the first Business Career Fair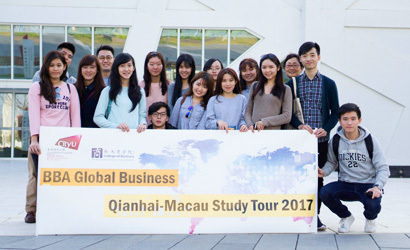 September 2016
CB launched a BSc in Computational Finance and a BBA major in Global Business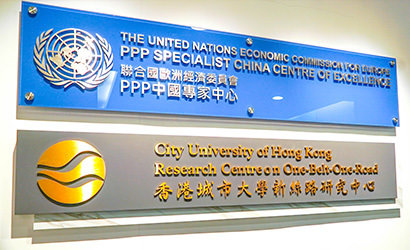 February 2016
CB established the Research Centre on One-Belt-One-Road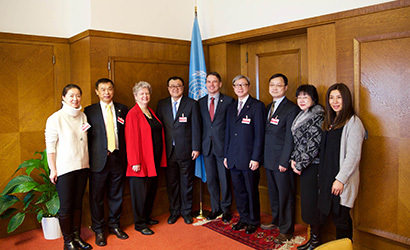 January 2016
CityU, Tsinghua and UNECE established the PPP Specialist Centre of Excellence for Public Transport Logistics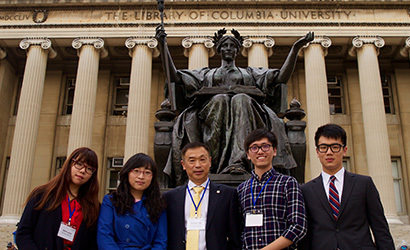 September 2014
The College launched Joint BBA programmes in Business Economics with Columbia University and the National Taiwan University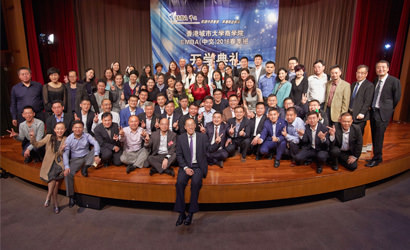 September 2014
CB launched EMBA (Chinese) Programme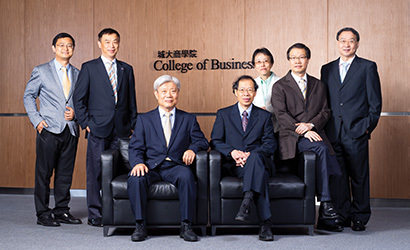 June 2014
Our Theme-based Research Scheme project on health care was approved by RGC with a grant amount of HK$20.45 million (US$2.64 million)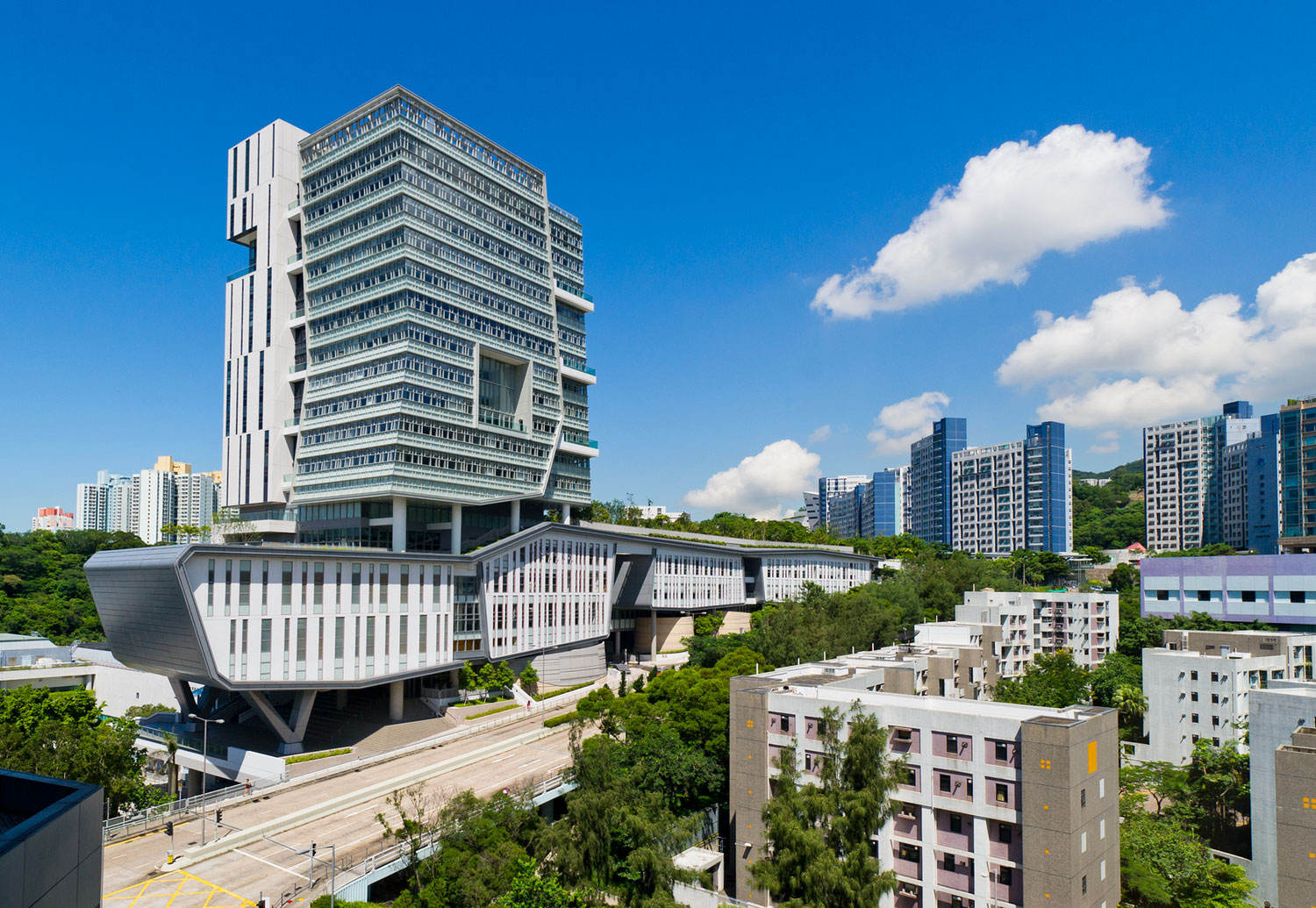 April 2014
CB moved into new high-end teaching and learning facilities in Lau Ming Wai Academic Building (LAU). Executive Education and offices of the MBA, EMBA and DBA programmes were opened
April 2014
CB was ranked world Top 50 for the first time in The University of Dallas at Texas Top 100 Worldwide Business School Rankings based on research contributions during 2009-2013
SEPTEMBER 2012
CB joined hands with National Taiwan University to launch Joint BBA programme in Accountancy
SEPTEMBER 2012
Full implementation of the BBA 4-year curriculum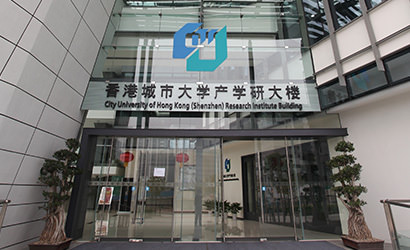 January 2011
CB opened the Centre for Advanced Business Research and Executive Education (Shenzhen)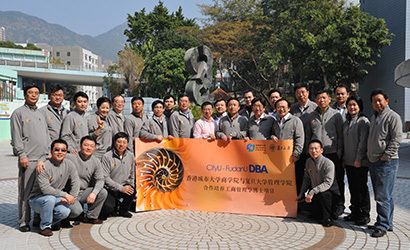 June 2010
IDBA Programme launched in collaboration with Fudan University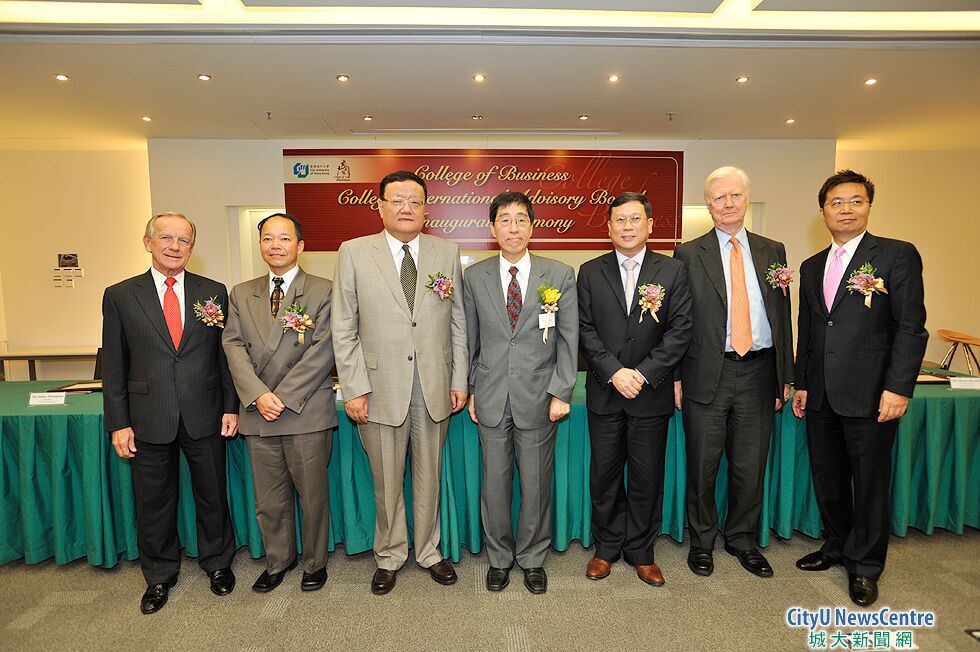 October 2009
CB established College International Advisory Board
March 2009
CB was ranked 90th in The University of Dallas at Texas Top 100 Worldwide Business School Rankings based on research contributions during 2004-2008.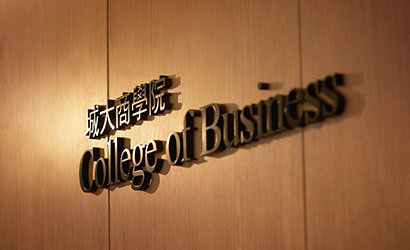 November 2008
FB was renamed College of Business (CB)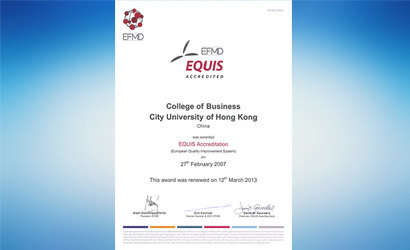 February 2007
FB achieved accreditation status with EQUIS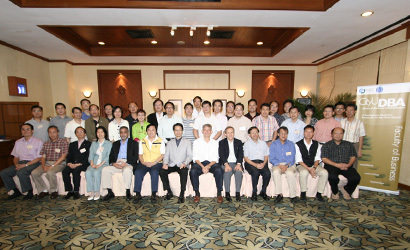 September 2006
FB launched the DBA Programme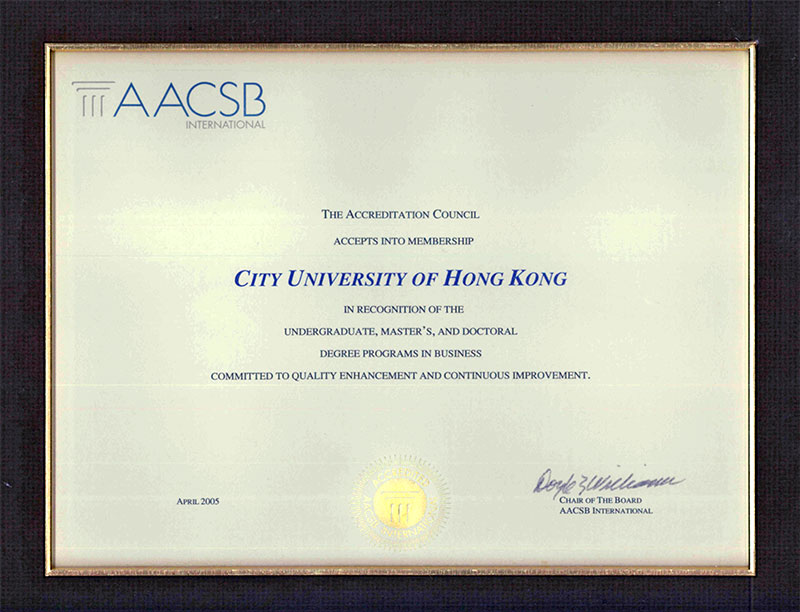 January 2005
FB achieved accreditation status with AACSB International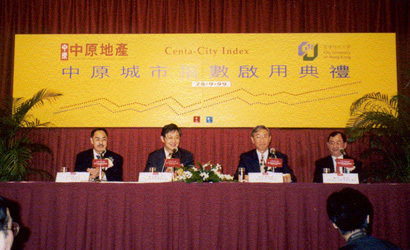 September 1999
FB collaborated with Centaline Agency Limited to develop the Centa-City Index (CCI)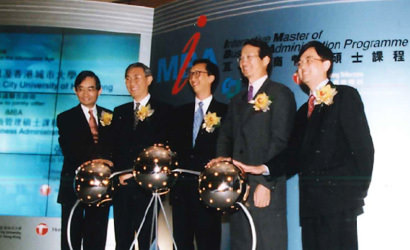 January 1999
FB launched Interactive Master of Business Administration (iMBA) in collaboration with Hongkong Telecom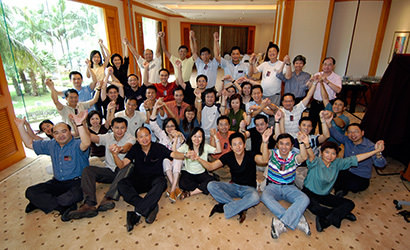 September 1997
FB launched EMBA Programme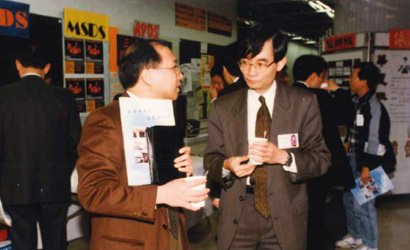 September 1996
FB launched the integrated BBA Programme
October 1990
Establishment of Faculty of Business (FB)