College of Business Distinguished Alumni Award 2022
19 Apr 2022
The College is pleased to announce the results of the College of Business Distinguished Alumni Award 2022, which aims to recognise the outstanding achievements and contributions of our distinguished alumni to their professions, the University and society.
The three award winners for 2022 are:
Mr Sunny KOK Ping-kam — BA Information Systems, 1995
Dr Rajeev CHIB — Doctor of Business Administration, 2020
Dr Stan HO Ho-ming — Doctor of Business Administration, 2016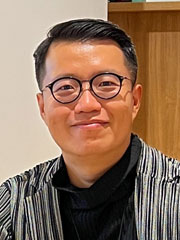 Mr Sunny Kok is the Chief Executive Officer of Green Tomato Limited, which has created award-winning applications, including Hong Kong Movie, Hong Kong's largest movie community, and Talkbox, the world's first voice messenger.
Since its establishment in 2003, GreenTomato has delivered over 800 mobile apps and web services, and has achieved over 50 local and global awards including Computerworld's Tech Company of the Year in Hong Kong, Red Herring's Global 100 and Red Herring's Asia 100 company awards, Asia Pacific ICT Alliance's grand award, the Gold Award at the Hong Kong ICT Awards, amongst others.
With over twenty years of experience in internet, mobile internet and mobile application development in Hong Kong, the PRC and the Asia-Pacific region, Mr Kok continues to champion innovative approaches to business processes.
Mr Kok holds a BA in Information Systems from City University of Hong Kong. He is the Vice Chairman of Hong Kong Wireless Technology Industry Association and was an awardee in the Capital Leaders of Excellence Awards 2013.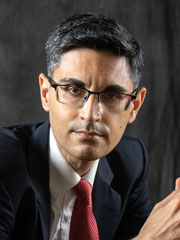 Dr Rajeev Chib is a leading capital markets professional with 27 years international experience with preeminent banks based in Hong Kong, New York and Toronto. He is the Asia COO - Financial Institutions Sales & Solutions at Citi based in Hong Kong.
Dr Chib is a passionate advocate for responsible finance, ESG, and diversity & talent. He is the Co-Chair of the COO Markets committee at Asia Securities Industry & Financial Markets Association, and is engaged with several industry associations including the FinTech Association of Hong Kong, Canadian Chamber of Commerce and various ESG and Citi Talent related task forces. He is also involved with several mentorship programmes.
Dr Chib holds a BSc in Quantitative Economics and an Executive MBA from the University of Toronto, and received a DBA from City University of Hong Kong in Organizational Behaviour and Leadership in October 2020.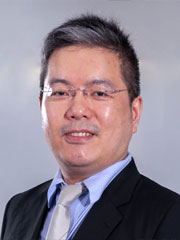 Dr Stan Ho is the Chief Executive Officer, Executive Director and Responsible Officer for Lianhe Ratings Global Limited, the international subsidiary of one of the two major Chinese credit rating agencies.
Dr Ho is an experienced investment banking and credit rating expert, with equity capital market and corporate finance experience in Credit Suisse, Merrill Lynch and Bear Stearns. He has also worked as the Head of Non-Japan Asia Structured Finance Group at Fitch Ratings.
Dr Ho has extensive green finance and certification experience. He is involved in the rating of green and sustainable bonds issued by various Chinese issuers in the international capital market. He is also the Green Finance Certification Scheme Technical Committee Member of the Hong Kong Quality Assurance Agency, and the Green Finance and Sustainability Subject Advisory Panel Member at the Hong Kong Institute of Bankers.
Dr Ho is an EMBA Adjunct Professor at City University of Hong Kong, an Executive Committee Member of Asia-Pacific Structured Finance Association, the Admissions, Budgets & Allocations Committee Member of the Community Chest of Hong Kong, the International and Professional Examinations Business Development Advisory Committee Member of the Hong Kong Examinations and Assessment Authority, and the Examination Moderating Sub-Committee Member of Hong Kong Institute of Bankers. He was a Member of the Mainland Opportunities Committee, the Human Capital Committee and the Talent Strategy Working Group of the Financial Services Development Council between 2017 and 2021.
Dr Ho graduated with a BBA in Information Systems at The Hong Kong University of Science and Technology, an MBA from the University of Cambridge, and DBA from City University of Hong Kong.
The College would like to thank the selection panel members for their time and advice:
Dr Gang Hao, Associate Dean (Graduate Programmes and Executive Education)
Professor Stephen Shum, Associate Dean (Undergraduate Programmes)
Professor Weiquan Wang, Associate Dean (Research and Faculty)
Professor Muammer Ozer, Director of Doctor of Business Administration Programme
Dr Michael Wong, Director of Executive Master of Business Administration Programme