Exchange students welcomes Year of the Pig
31 Jan 2019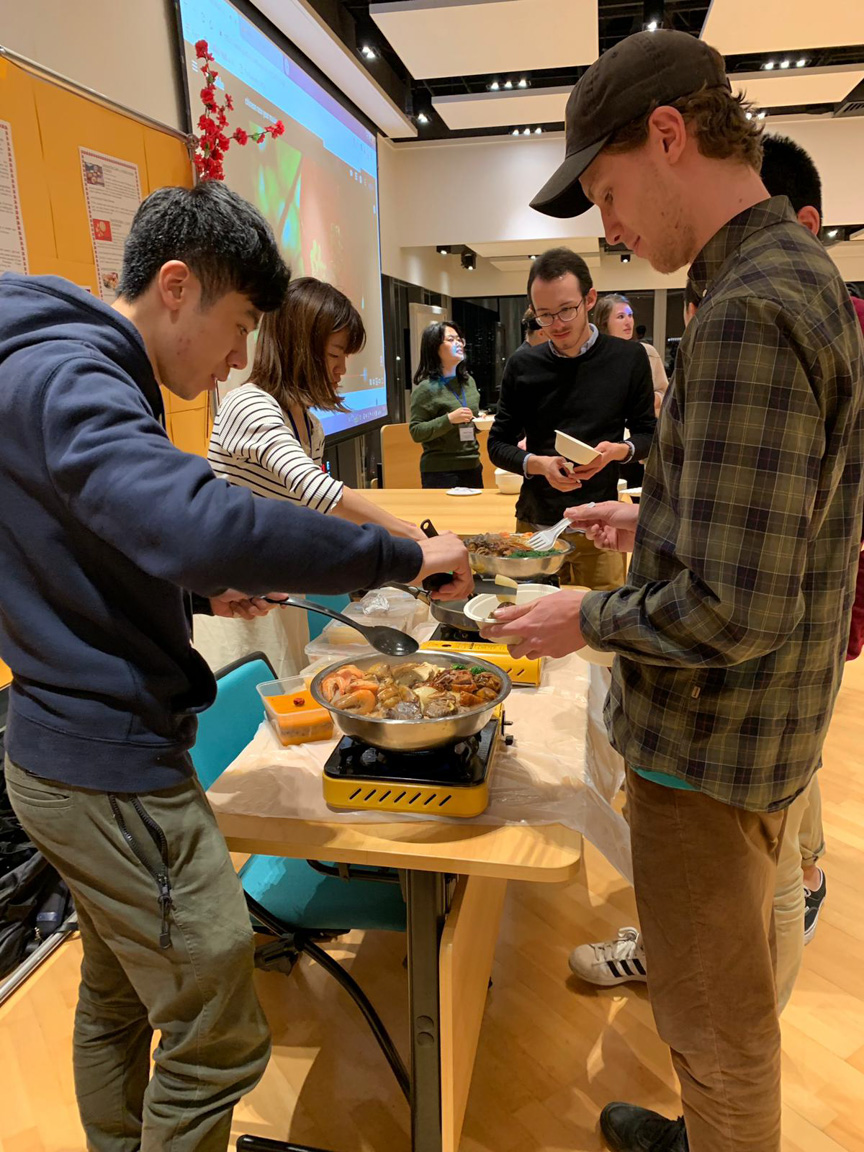 40 local and international students joined a Chinese New Year Party organised by the College's Exchange Student Club on 28 January to welcome the Year of the Pig. In the party, inbound exchange students experience traditional Chinese food and culture for the festive seasons. 
Students spent a joyful evening with festive decorations, songs and food. During the party, student wrote their own Chinese Calligraphy Fai Chun to make their new year wishes. They also made red-packet lanterns and learnt about Chinese Zodiac. Student also had a big feast of Poon Choi, a traditional Chinese dish with numerous ingredients served in a large basin. They also got a taste of festive food like turnip cakes, fried dumplings and sweetened kumquats.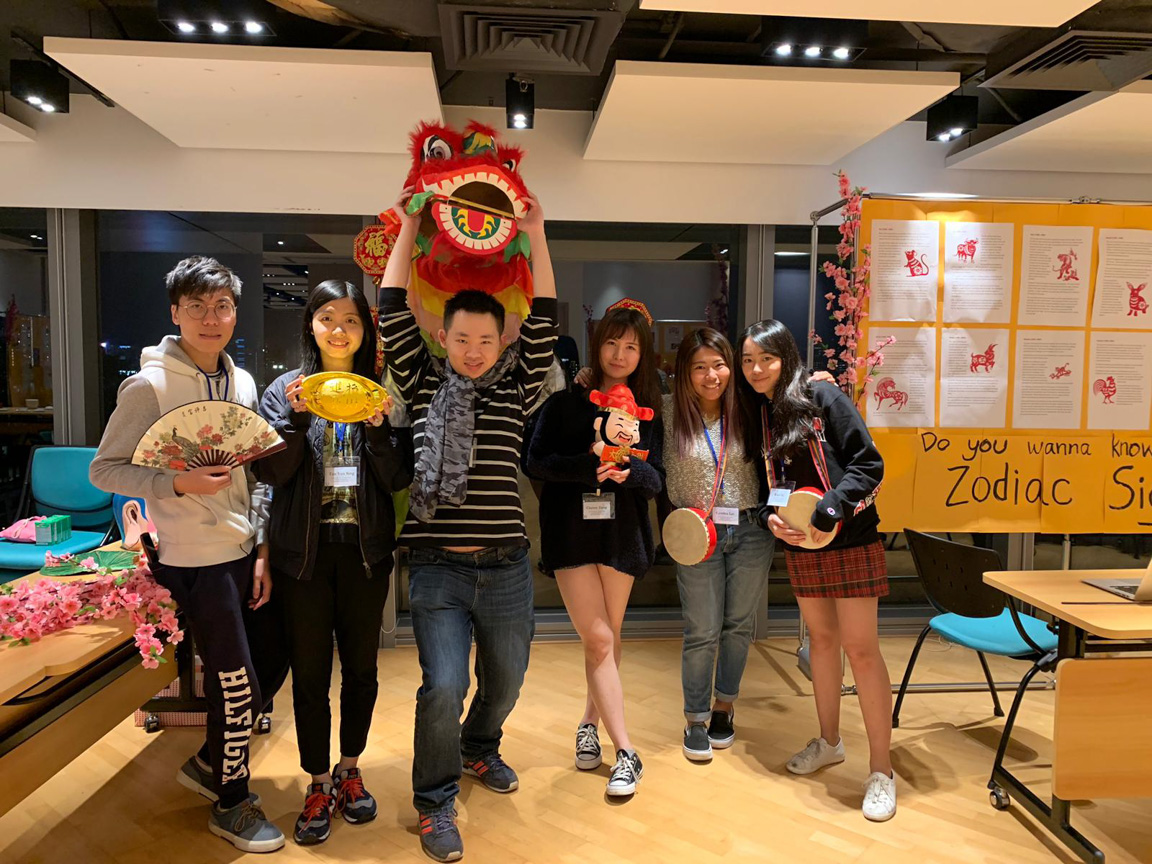 "It was well-hosted and eventful night where I got to build lasting memories with fellow students and learn more about Chinese culture," said Wilson Huang, inbound student from University of Manitoba, Canada
The event was one of the Student-initiated Projects funded by the Global Engagement Office of CityU.
CB wishes you all a happy and prosperous Year of the Pig.