CB welcomes inbound exchange students
5 Feb 2020
Exchange Student Club (ESC) of the College of Business organised the Orientation Week to welcome 20 inbound exchange students from eight partner universities in January. An array of activities were held to share study tips at CityU to exchange students, and to help them explore the beauty of the University and Hong Kong through orienteering, exploration tour to Garden Hill, and a day trip to Wun Chuen Sin Kwoon in the New Terrorities.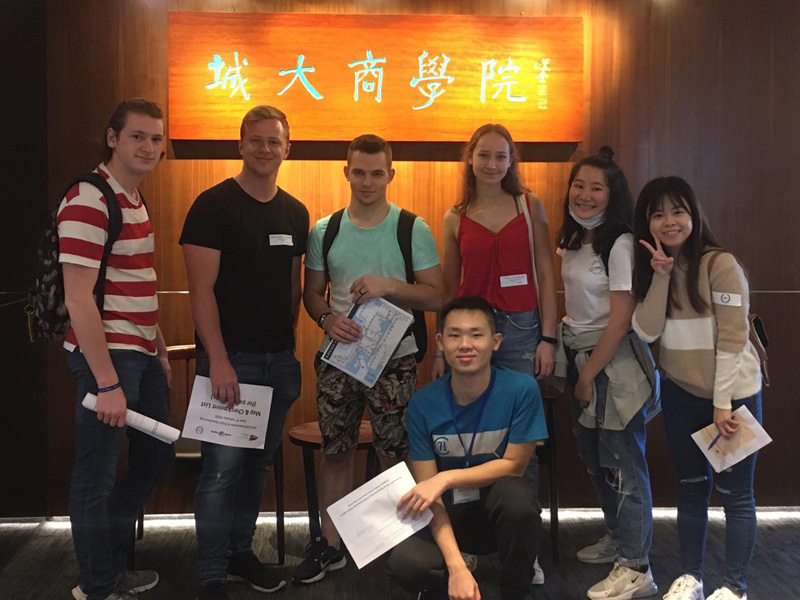 At the welcome luncheon on 8 January, Professor Houmin Yan, Dean of the College, gave a warm welcome to the students. He recommended them to learn more about new technologies, especially those related to mobile services. Also attending the luncheon were Ms Jenny Lai, Assistant Manager of Global Engagement Office, and representatives from different departments of the College including Dr Sidney Leung and Dr Zilong Zhang from the Department of Accountancy and Dr Daniel Tse from the Department of Information Systems.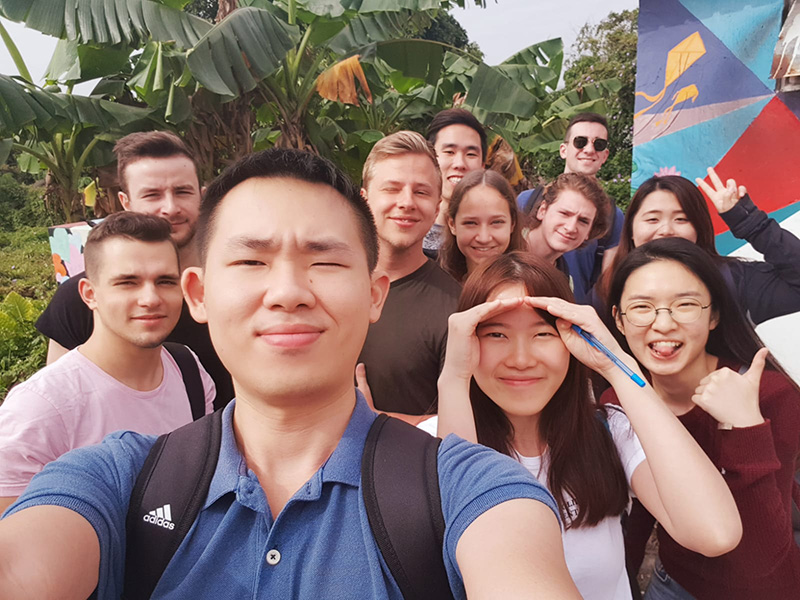 On 10 January, ESC held a day trip to Wun Chuen Sin Kwoon for students to learn about the Taoism and take a glimpse of the traditional Hong Kong. They were impressed by the exotic building structures and customs.
Franz Breu, an exchange student from Leipzig Graduate School of Management, Germany said, "This is a unique experience for me to taste the local culture which is completely different from my country. I would like to join more activities like this!"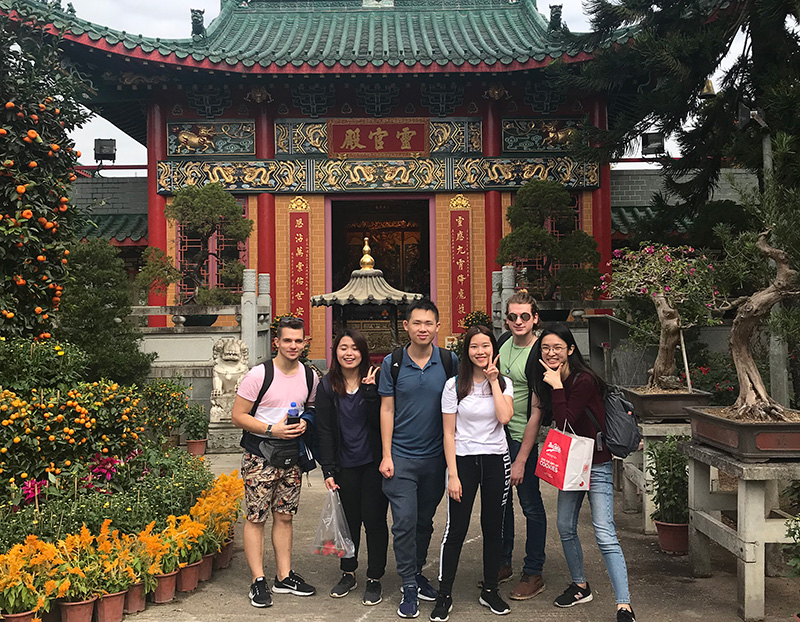 Our ESC member, Wilson Yeung, who went on exchange in University of Manitoba, Canada said, "I can see a different Hong Kong from my foreign friends' perspective, which is quite surprising to me!"
CB wishes all exchange students enjoy their eye-opening exchange journey at CityU and in Hong Kong!