CB hosts the 5th Business Career Fair
11 Sep 2020
The College of Business organised its first ever virtual business fair on 7 September 2020. It was the fifth annual Business Career Fair organised by the College's Business Career Development team with an aim to connect students with recruiters of top-notch companies across various industries.
This year, 34 companies including S&P 500 and multinational companies across a variety of industries hosted virtual booths and 14 recruitment talks for more than 1,300 students who had signed up for the event. Over 120 job positions were available for participants to submit CV and apply by one-click. Students could also have live chats and video calls with recruiters to learn more information about a company or a job vacancy. The College also invited Don Nelson Recruitment to offer CV critique for students.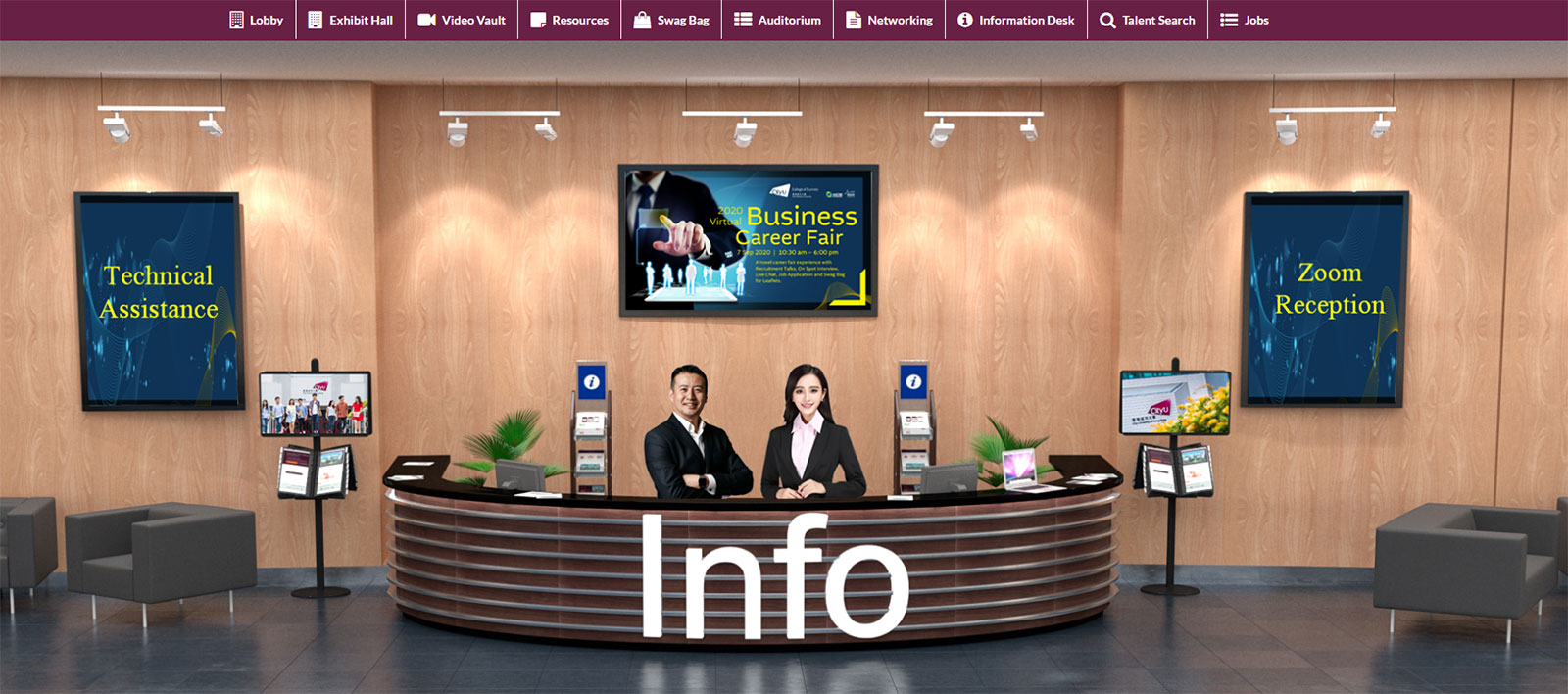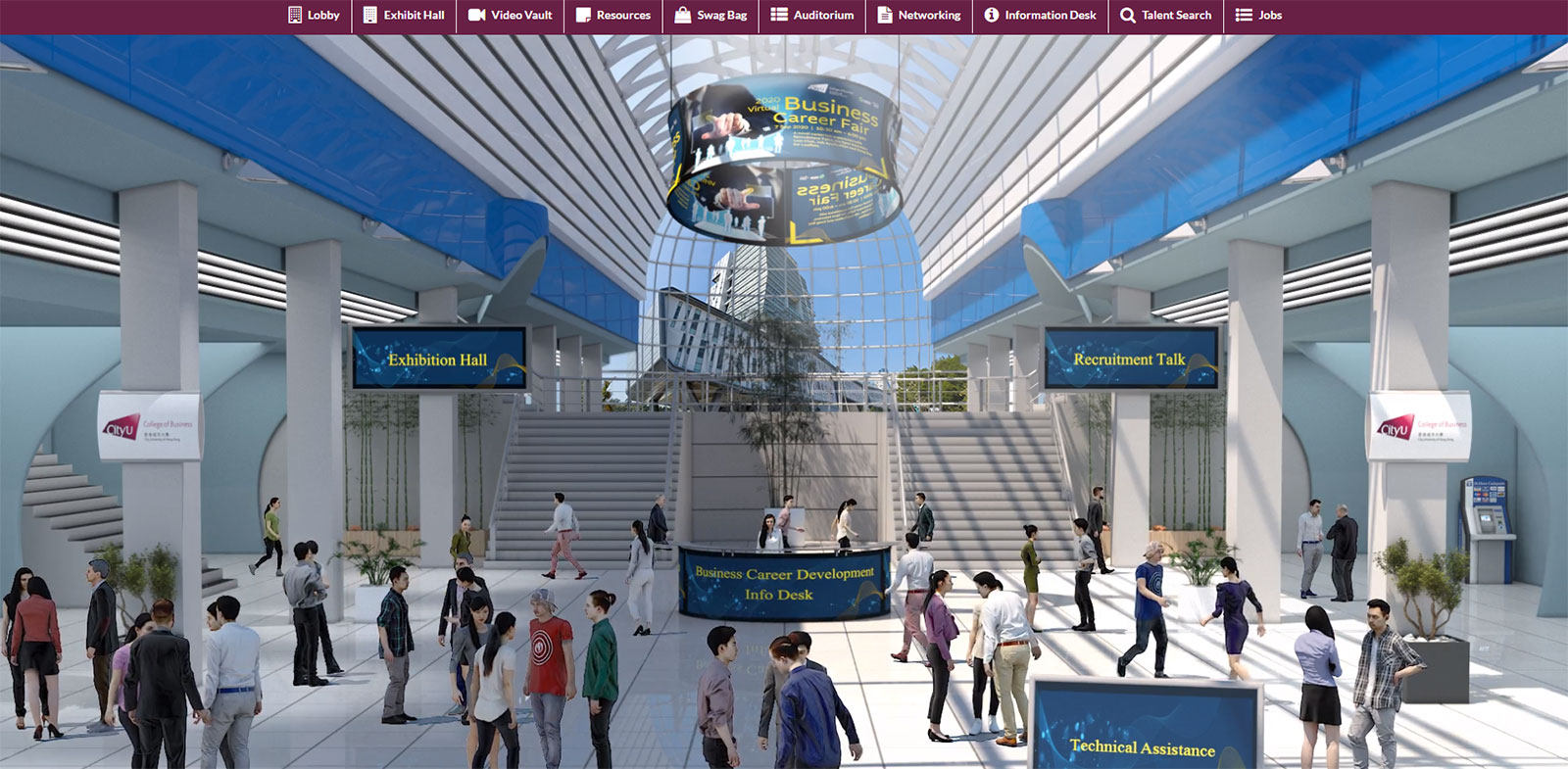 In his opening remarks, Professor Frank Chen, Dean of the College of Business, expressed his heartfelt thanks to all the participating firms for the continuous support to our students despite the changing and challenging environment. By sharing some research figures and behaviors of hiring managers, Professor Chen shared tips for students to stand out in a competitive job market. He recommended a book named "Attitude is Everything" and encouraged students to start building a strong positive belief system by thinking and speaking positively, having like-minded positive people around, and acting in the direction of the goal by taking small but concrete steps with a positive mindset.
Professor Albert Ip, Chairman of the Business Career Development Advisory Committee, gave a welcoming speech, he said, "We have the honour of 34 companies joining us virtually, and we are extremely grateful to have you here despite the challenging business conditions. The world is constantly changing and we must adapt to change or we will be left behind." Professor Ip added that CityU always strives to be in the forefront, especially in equipping students with the most up-to-date knowledge and skills to meet industry needs.
To learn more about the College's Business Career Development service, please visit website.
To get a full list of participating companies of the fair, please visit website.