CFFT programme earns IFTA FinTech Education Honorary Award
17 Sep 2020
The College's BSc Computational Finance and Financial Technology (CFFT), was presented the IFTA FinTech Education Honorary Award by the Institute of Financial Technologists of Asia (IFTA) at an award ceremony held at the MIT HK Innovation Node in Kowloon Tong on 4 September 2020.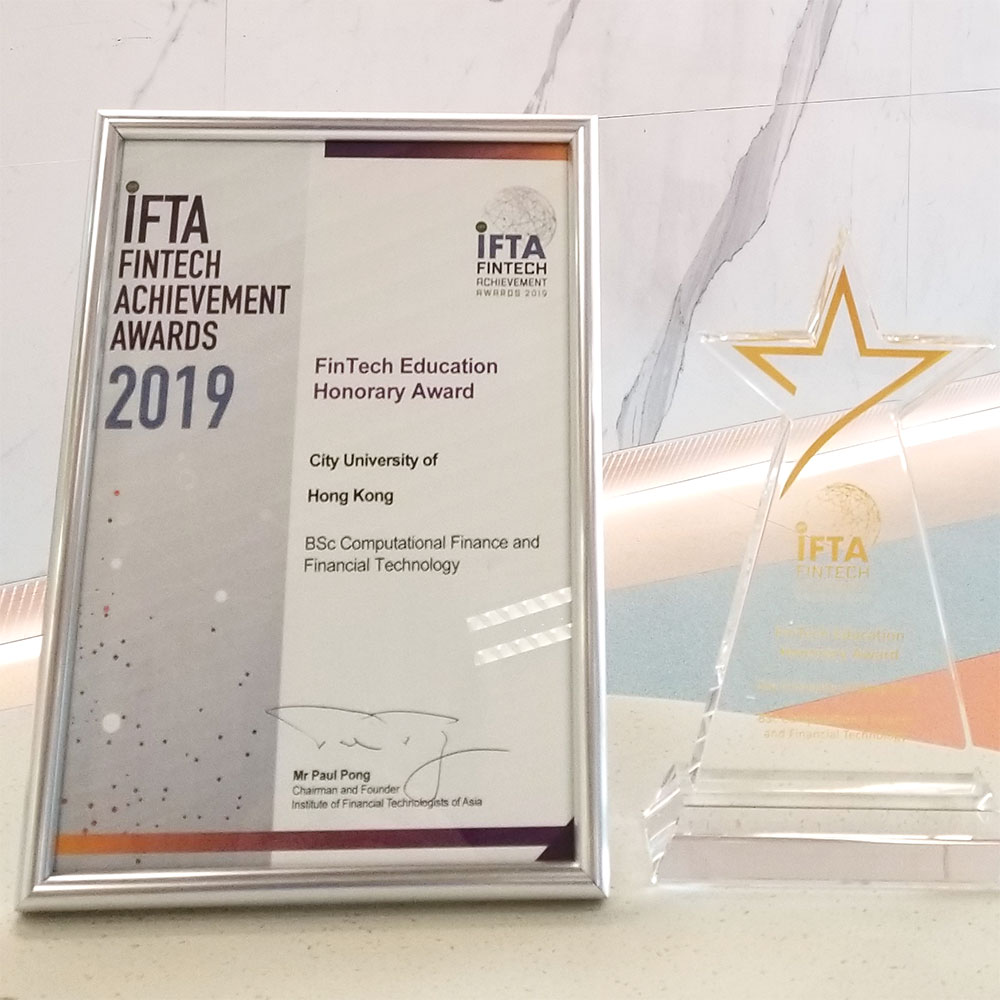 With a theme of "Transforming FinTech Communities with Competence, Character, and Care", IFTA organised the IFTA FinTech Achievement Awards 2019 to recognise talents and enterprises in pursuing creative solutions that meet business and social needs. Awardees of the FinTech Education Honorary Award were chosen in recognition of their contributions to improving FinTech education quality and awareness in Hong Kong.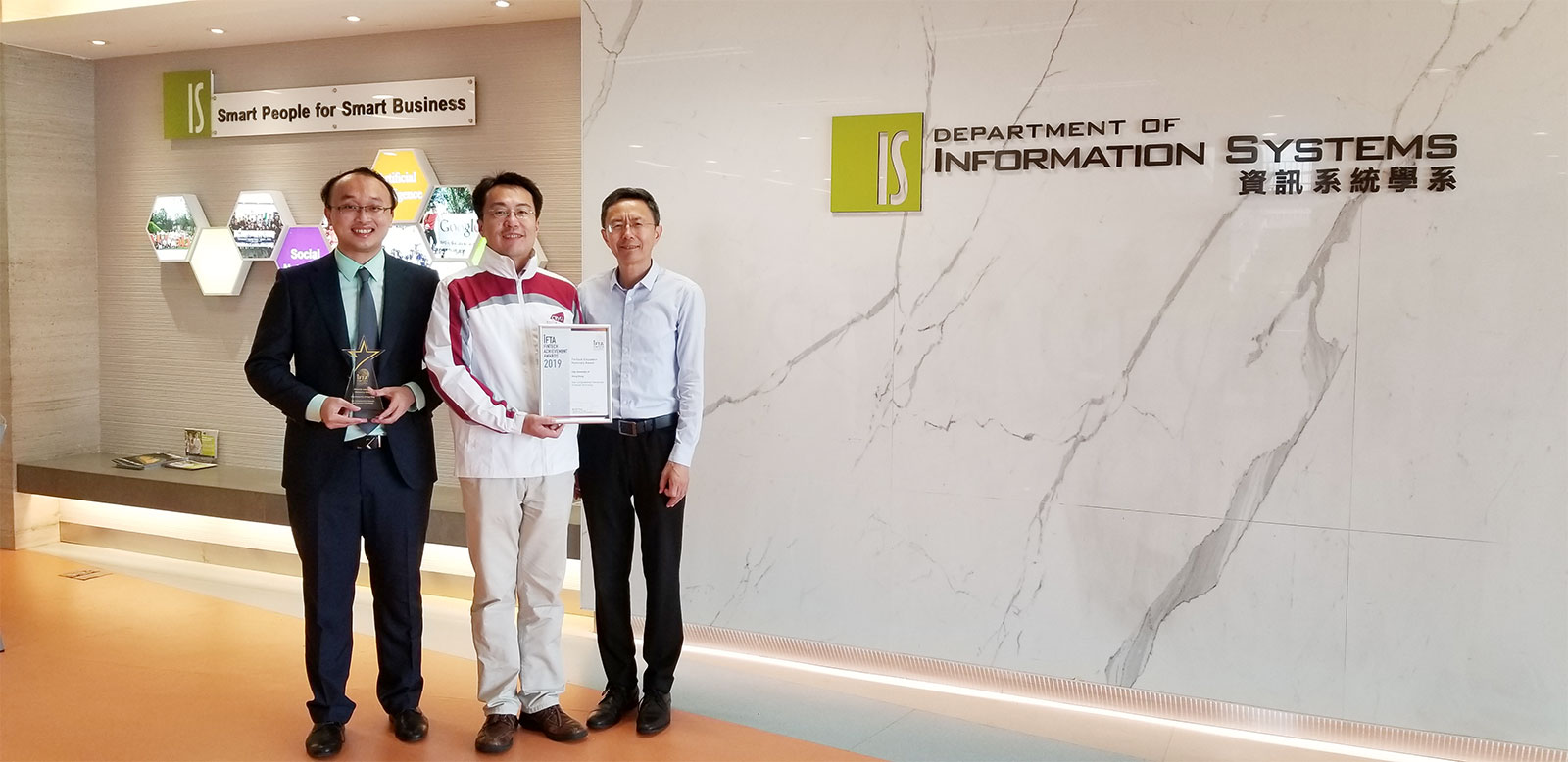 Dr Alvin Leung, Deputy Programme Leader and Stream Advisor of Financial Technology Stream of CFFT said, "The award from IFTA is a recognition of the endeavors of three Departments of the College, namely, Department of Information Systems, Department of Economics and Finance, and Department of Management Sciences, in student-centric learning, knowledge transfer, and interdisciplinary education."
CFFT is one of the College's flagship undergraduate programmes. The programme aims to provide students with solid research, quantitative and technology training in finance. Students can opt for from two streams, namely Computational Finance Stream, or the Financial Technology Stream. To learn more about the programme, please visit website.