CB hosts admission seminar for secondary school teachers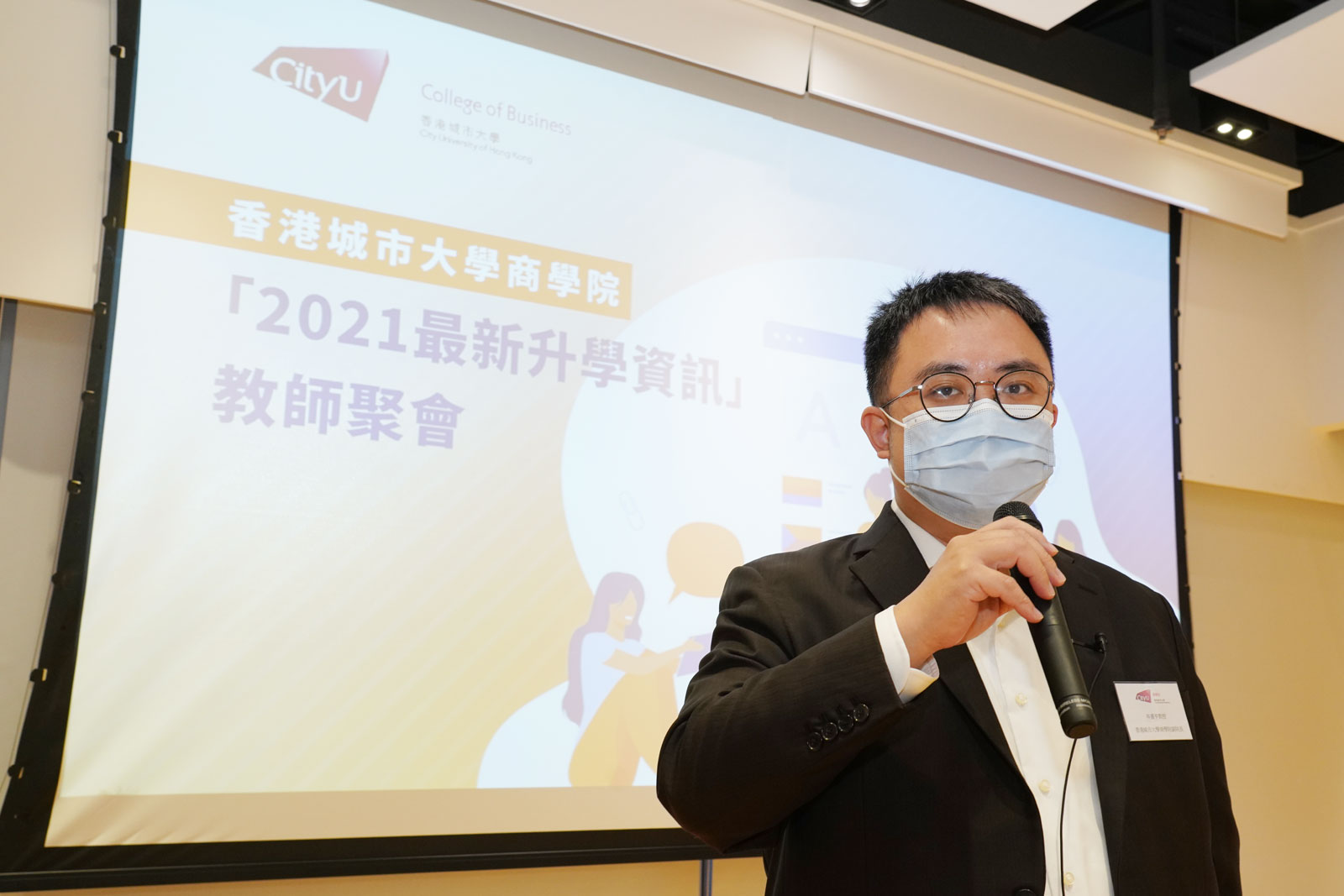 16 teachers from 13 local secondary schools visited CityU on 9 March to join an admission seminar organised by the Undergraduates Programmes office of the College of Business. Professor Stephen Shum, Associate Dean (Undergraduate Programmes), talked about the admission requirement and curriculums, as well as the resources, overseas learning opportunities and career planning support available to the undergraduate students of the College.
"At CityU College of Business, students' business is always our business," said Professor Shum, "We always strive to offer the best-in-class learning experience to our students, to bring out the best in them."
After his sharing, Professor Shum also answered questions from teachers on various topics.
The College's Undergraduates Programmes office will continue organising a variety of events to update secondary school teachers and prospective students the latest admission information.