CityU students take part in McDonough Business Strategy Challenge 2021
29 Jun 2021
A team of four undergraduate students including Maisie Jin from BBA Marketing, Ramona Li from BBA Accountancy, Cheri Mak from BBA Global Business Systems Management and Sathvik Shetty from BBA Global Business represented CityU to join the McDonough Business Strategy Challenge (MBSC) 2021 on 2-6 February 2021.
MBSC is an annual case competition organised by the McDonough School of Business, Georgetown University. It offers students an opportunity to hone their business skills and to network with competitors from all over the world. In light of the coronavirus pandemic, the competition moved online.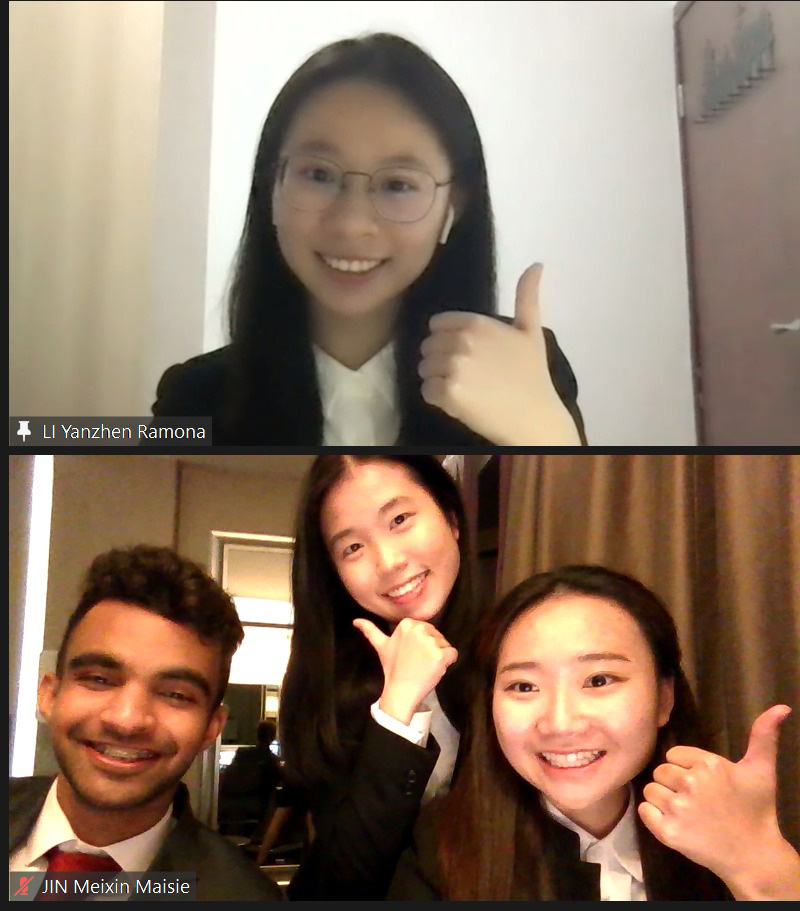 MBSC featured a 25-hour case competition. The 20 participating university teams were asked to develop business solutions for non-profit organisations. They needed to present the solutions with a slide deck via Zoom. Unlike other business case competitions that usually focus on for-profit companies, MBSC requires participating students to "switch mode" and to consider the wider societal impact of their proposals, and not just the standard economic KPIs.
Despite the fact that participants cannot meet face-to-face, the organiser prepared a list of events to bridge the virtual divide, including an opening ceremony, two guest speaker live webinars and virtual student social hours. Each participating university team also needed to film a short video to introduce itself.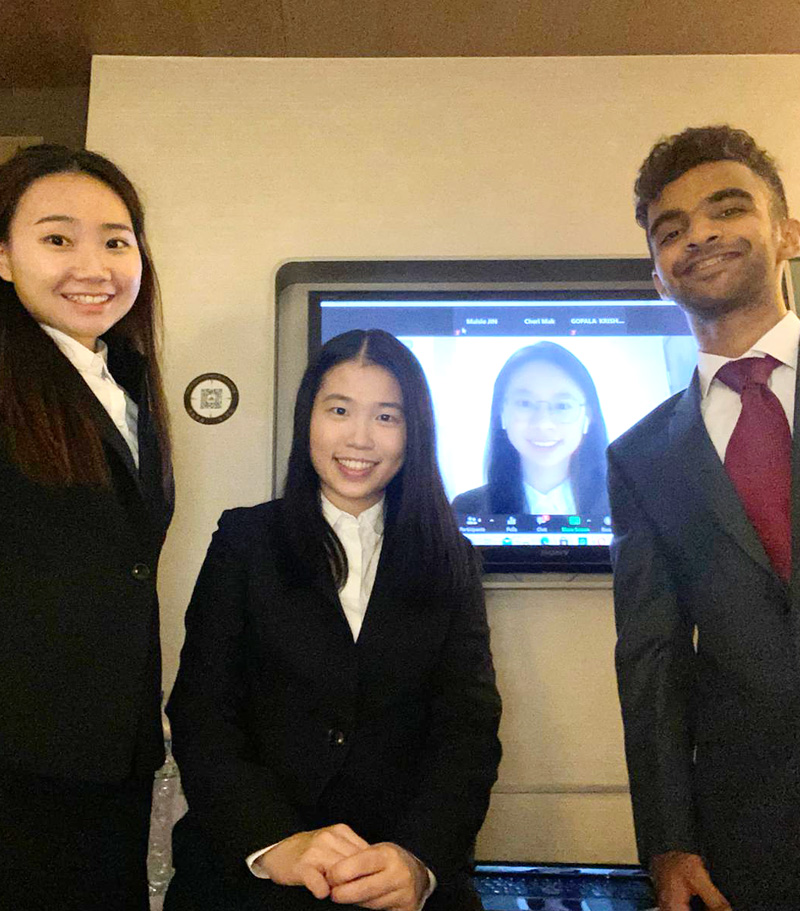 Team trainer Dr Zachary Leung from the Department of Management Sciences commended students for their hard work despite the team only had three weekends to prepare for the competition, "I was encouraged to see their teamwork, and how quickly they improved in their case-solving, slide-making, and presentation skills."
"The client company for the case this year was extremely interesting but also challenging for the students. The team and I learnt a lot from the process, as well as seeing the interesting ideas presenting by the winning team," Dr Leung added.
Dr Leung also thanked Martyna Chmielewska and Jessie Cheng, alumni of the CityU case competition team, who watched the students' presentations and gave valuable feedback to help them improve.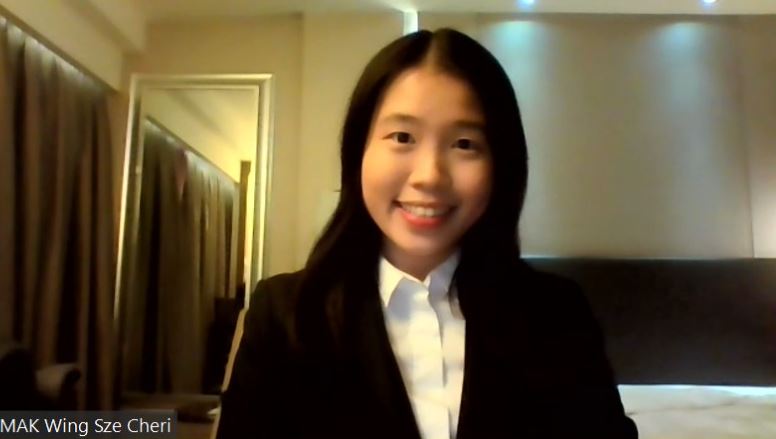 Sharing from team members
Cheri Mak
MSBC was definitely a fruitful kick-off for me in 2021. Not only because it is my first international case competition this year, but more importantly is that MBSC has a meaningful focus on providing innovative solutions to non-profit organisations that create positive social impact.
The competition polished my skill sets in analysing situations from a holistic view, and helped me develop business acumen. I think cases for NPOs are more challenging as they generally involve various stakeholders and have constraints with their financial capabilities. Nevertheless, throughout several case trainings, our team had a better grasp of what NPOs value and could come up with answers that are innovative and practical. We were glad to have received positive comments from the professional judging panel.
The experience was undoubtedly challenging and exhausting, especially when case-solving starts at midnight in Hong Kong due to the time-zone difference from the host university in the US. Yet, it was worthwhile and I would highly recommend students to take case competition a shot. I am thankful to have teammates that are dedicated and perseverant. More importantly, I would like to give my heartfelt gratitude to Dr Leung for his guidance.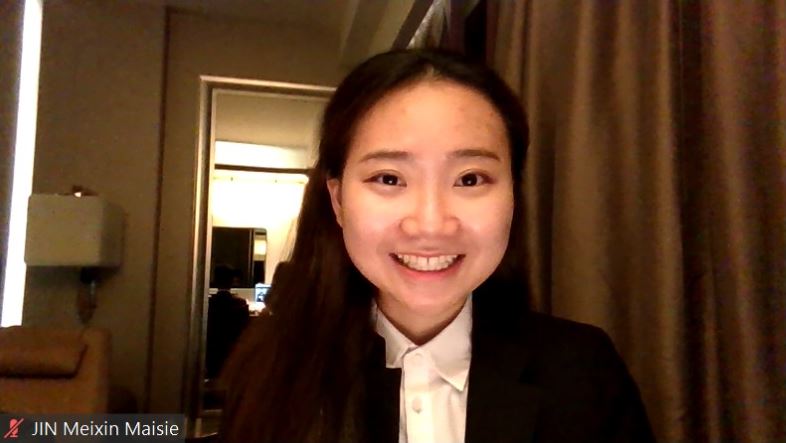 Maisie Jin
This was my first time participating in an international case competition. Thanks to Dr Leung for the opportunity and the College of Business for the support.
Although MBSC switched to online mode this year, we still had a memorable and excellent experience. Before the competition, we had an opening ceremony to watch the videos of other teams introducing themselves. We had a chance to communicate and make friends with them virtually. We also met with our clients and asked them questions before the start of the competition. We even had the opportunity to get feedback from them after the presentation, which was very helpful for us to perform better next time.
The competition started at midnight, and we had to work and brainstorm in the early morning. This process was very exhausting, but I learnt a lot through working with my teammates.
More, the training provided by Dr Leung is tremendously helpful. He had given us many suggestions and even invited alumni to give us more comments, which improved my case-solving ability and even changed my way of thinking. For example, I learnt how to deeply analyse a real problem rather than just focusing on what is written in the case. I also learnt how to solve a problem from multiple angles.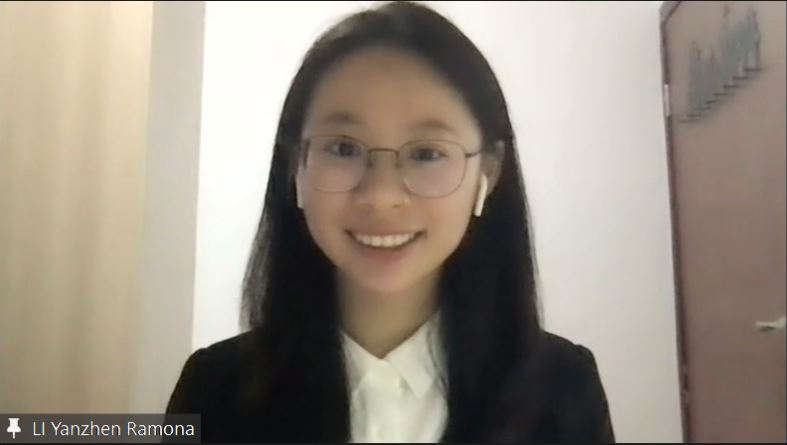 Ramona Li
Joining MBSC is a meaningful experience for me as a freshman of the university and a beginner in case solving.
Thanks to Dr Zachary Leung for the training and all the support, so my teammates and I can make step-by-step progress in one-month time. I have improved a lot in giving high-level solutions, as well as making slides and the presentation.
I had a wonderful time working with and learning from my teammates. I truly appreciate their efforts and their amazing problem-solving abilities. Seeing how others think is attractive.
The 25-hour competition was tough. Though feeling dizzy and stuck for some time, I am proud to say we gradually rolled with the punches. We struggled and strove to dive deep into the situation analysis as well as coming up with feasible solutions. Trying to solve these real-life problems for nonprofits helps develop my structural thinking skills and give me a more comprehensive view of the current world.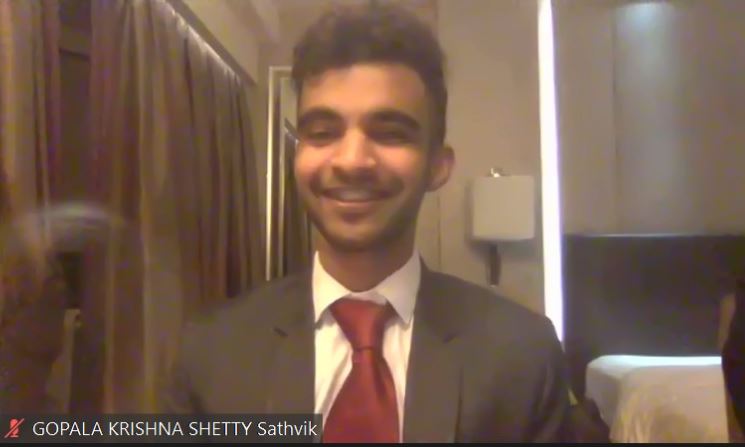 Sathvik Shetty
MBSC was very challenging as the case involved numerous stakeholders, which forced us to go the extra mile to provide an impactful solution that would satisfy the majority of them. The competition helped me simplify my thought process in understanding the key problem, it is a skill that is useful in future competitions.
The first six hours in the competition were very crucial as we need to break down the case to find key insights, so we can develop solutions of the business problem. It would have been impossible to work efficiently during those crucial hours without the support of our University, who sponsored our stay and food at a hotel.