2021 College Orientation for undergraduate students
27 Aug 2021
The College of Business hosted the Orientation Day for undergraduate students on 26 August 2021.
The event, organised by the College's Undergraduate Programmes team and the College of Business Student Leadership Chapter (CBSLC, and formerly named College of Business Leadership Club), aimed to help freshmen get familiar with CityU, as well as the resources and learning opportunities offered by the College. It was a hybrid event with 300 new students attending physically at the Wong Cheung Lo Hui Yuet Hall, and the remaining 300 freshmen joining virtually.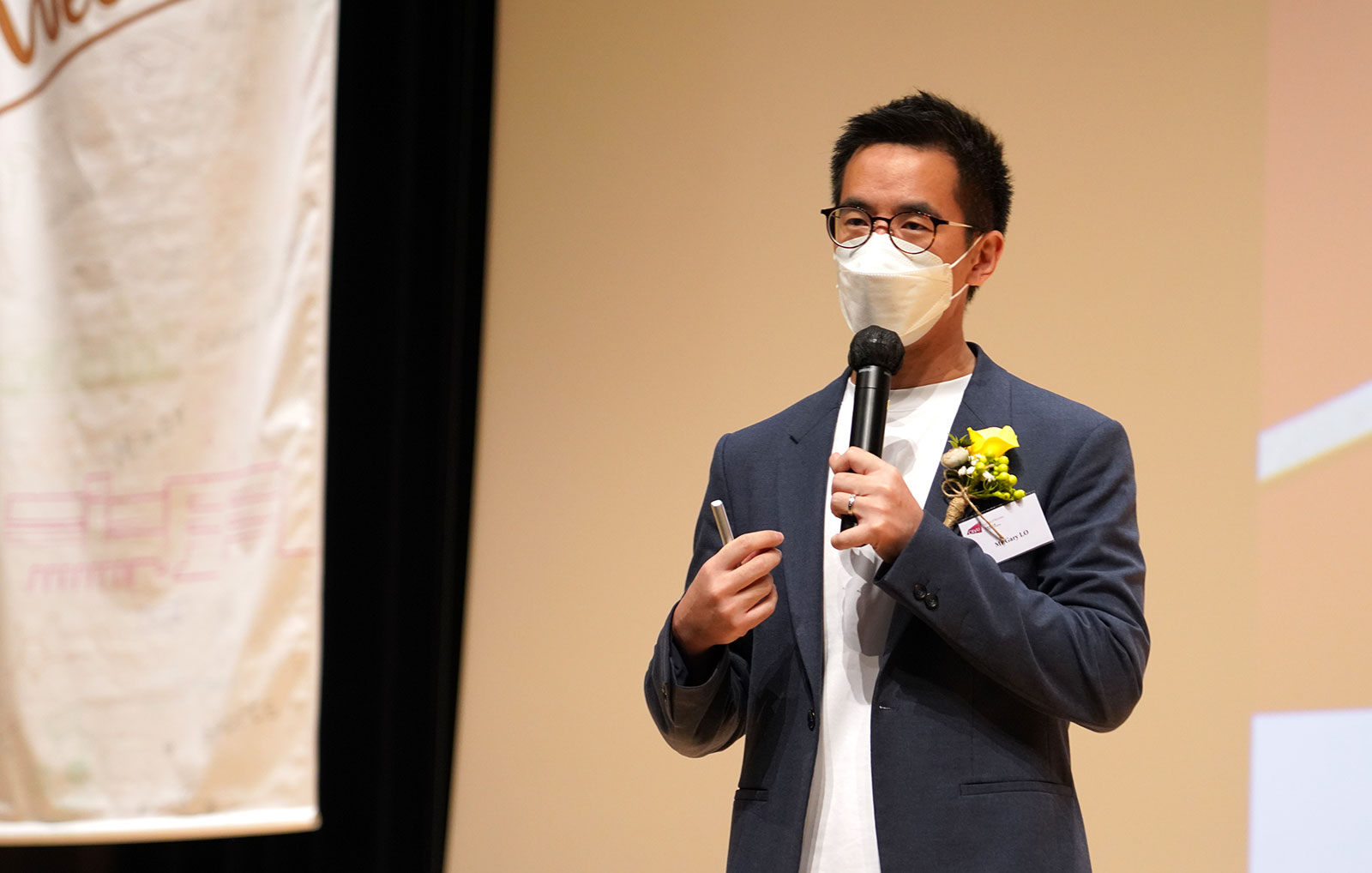 The theme of the Orientation Day was "Finding your passion." Students were encouraged to well-plan their learning journey and pursue their goals with a passionate and positive attitude. The College also invited Mr Gary Lo, a seasoned trainer to host a workshop where students learnt how to uncover their inner drives and the essential elements that motivate them at work, so they could find their real passion and unleash their full potential.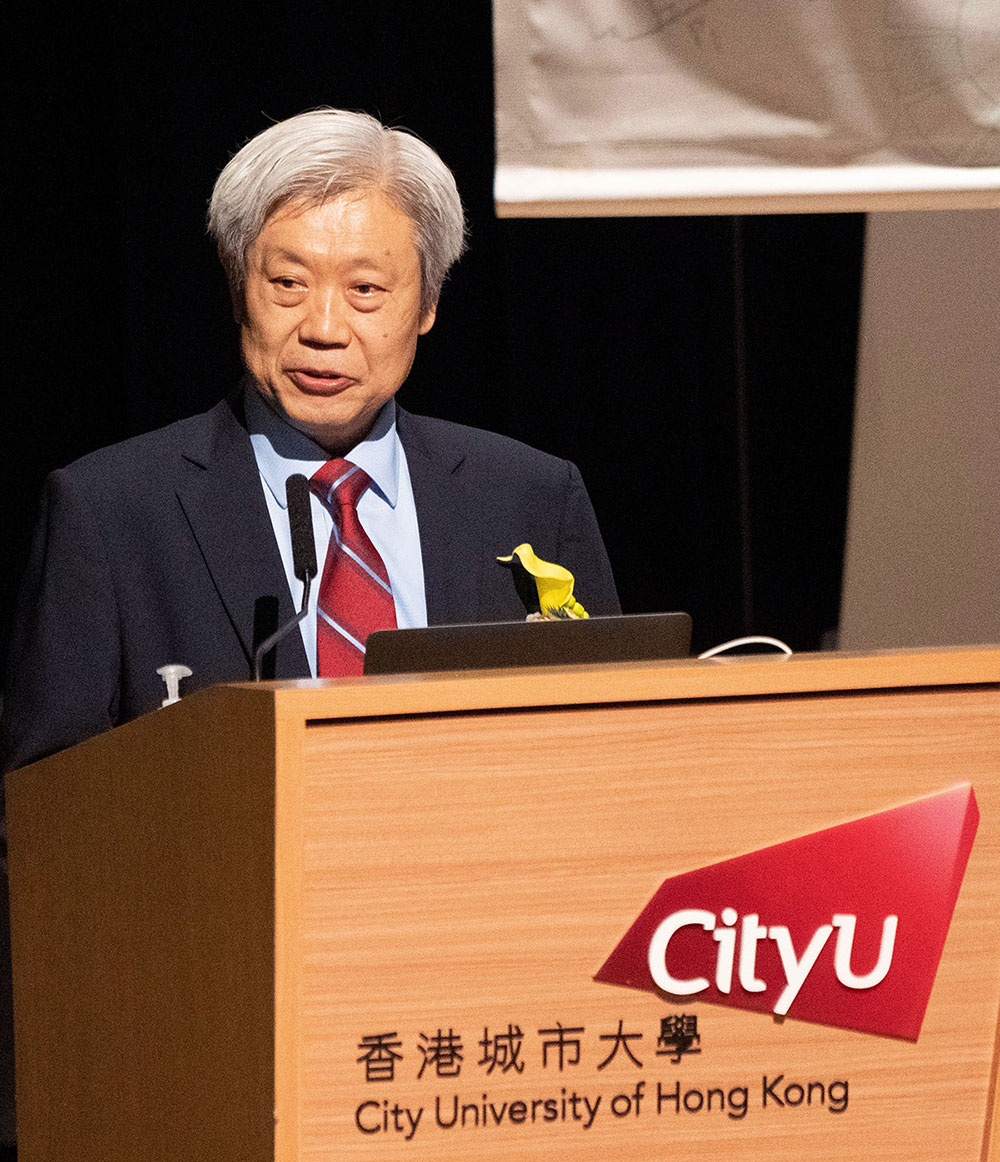 Professor Kim Jeong Bon, Acting Dean of the College, gave a welcome remark. He congratulated students on their admission to CityU, he said, "Due to the pandemic, university entrance has been particularly difficult for high school students. Your acceptance to the university is a recognition of your diligence and perseverance over the past few years."
He cited British economist Alfred Marshall's famous words about the need for "cool heads but warm hearts" in economic policy. He said the College would help students develop their cool heads by classroom trainings, "We will help you develop various kinds of knowledge and sharpen your analytical ability that is needed in this changing information environment." In addition, students can develop warm hearts through various learning opportunities including exchanges, internships and international competitions etc. "Please try to be proactive and passionate, and participate in more activities which help you understand how others think differently," Professor Kim added.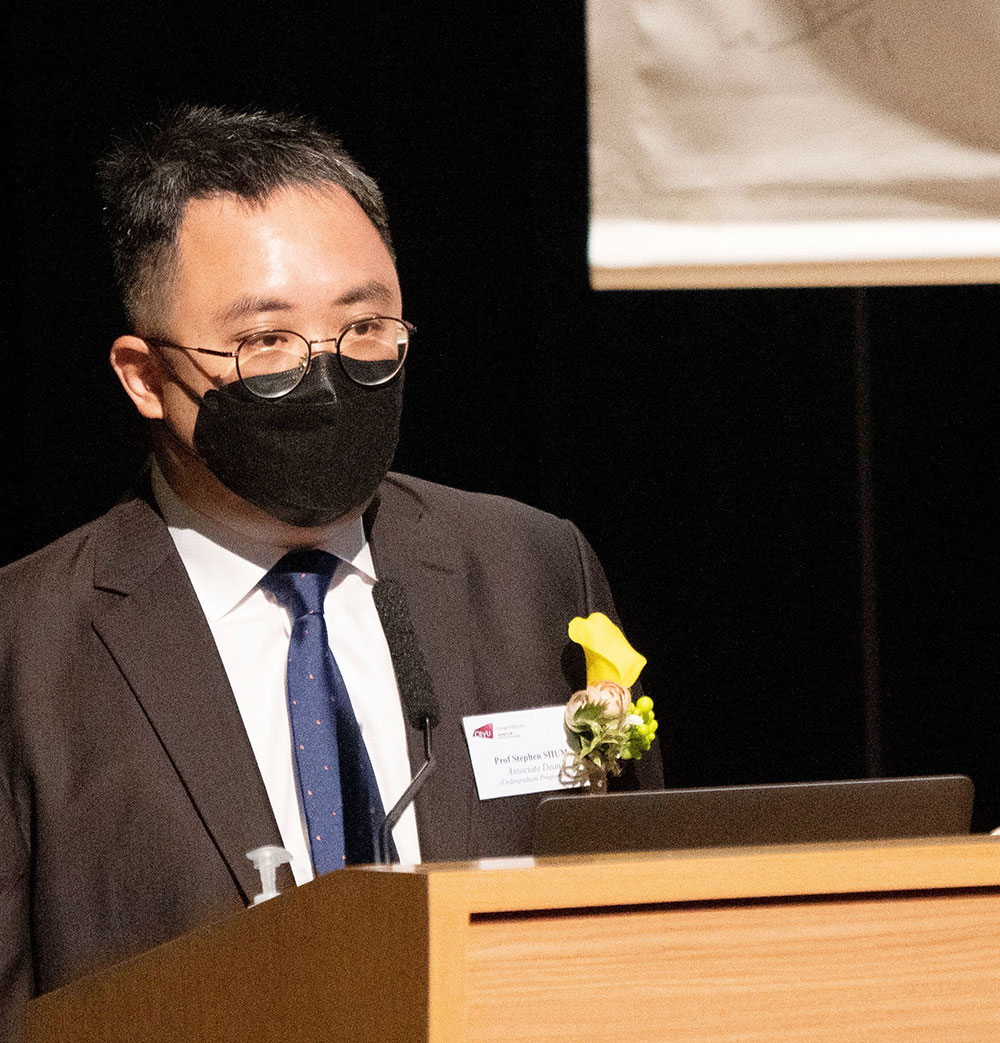 In his speech, Professor Stephen Shum, Associate Dean (Undergraduate Programmes), shared the research finding of Professor Angela Duckworth, a Psychology Professor in the University of Pennsylvania. It is said that the most significant predictor of success is grit, which means passion and perseverance for very long-term goals. "Here in the College of Business, we will try to nurture your vision, passion and profession," said Professor Shum.
The College thanks the CBSLC and student ambassadors for organising a great Orientation event. Wishing all freshmen a wonderful and fruitful learning journey in CityU.
To learn more about the College's undergraduate programmes, please visit website.