CB hosts the Virtual Business Career Fair
28 Sep 2021
The College of Business hosted the 2021 Virtual Business Career Fair on 17 September. Over 730 CityU students visited virtual booths to learn about the internship and graduate job opportunities offered by the participating employers. They also met with recruiters through live streaming sessions or live chat. Prior to the event, 20 recruitment talks were arranged, with a total number of over 1200 participants.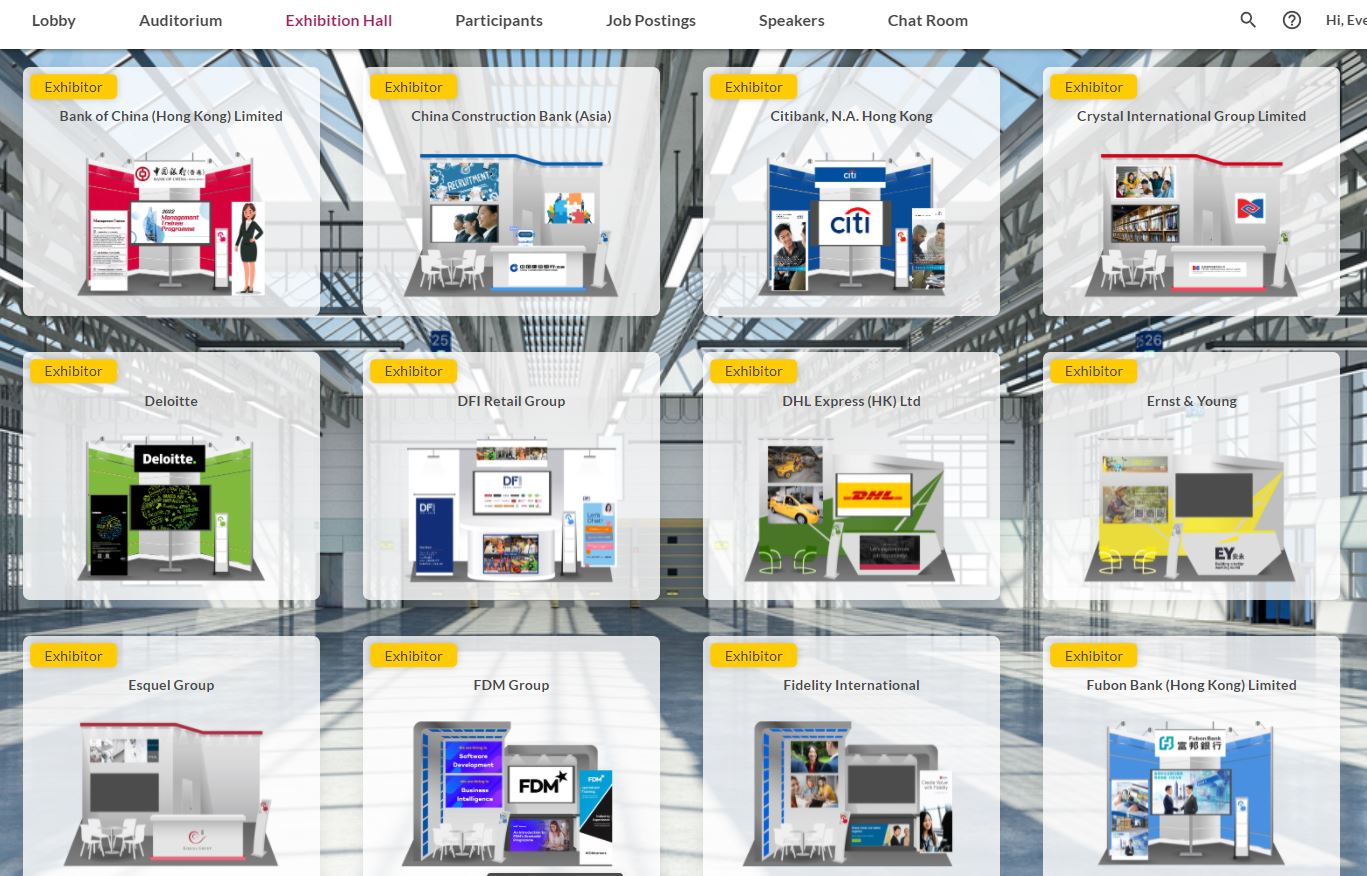 It was the sixth annual Business Career Fair organised by the College's Business Career Development unit. This year, number of participating employers reached a record high of 50, and there were 14 companies joining the event for the first time. The participating companies span across many industry sectors, and many of them are S&P 500, multinational companies or industry leaders.
Professor Kim Jeong Bon, Acting Dean of the College of Business, expressed his heartfelt thanks to all the participating companies and recruiters for their contribution and dedication to the event. Professor Kim said in his opening remarks, "CityU business students have not only cool head (such as sharp analytical skill) but also warm heart. By warm heart, I mean that our students' ability to understand others' concerns, emotion, value system, culture diversity, and different ways of thinking, etc." Professor Kim mentioned that CityU offers students a number of opportunities for extra curricula activities such as exchange and internship programmes, which help students develop their warm heart.
Professor Albert Ip, Chairman of the Business Career Development Advisory Committee, encouraged students to keep learning in his welcome speech, he said, "With technology, students can learn and work anywhere. The world is constantly changing and we must adapt to change or we will be left behind. City University always strives to be in the forefront, taking suggestions from companies and industries in equipping our students with the cutting-edge knowledge and skills to meet the ever-changing industry needs." Professor Ip also expressed his gratitude to the participating companies for their trust and support to CityU students.
To learn more about the College's Business Career Development services, please visit website.
To get a full list of participating companies of the fair, please visit website.