CB welcomes Inbound Exchange Students
5 Sep 2022
With the help of the Exchange Student Club (ESC), the College of Business organised an orientation event for over 150 incoming students on 24 August. This year the orientation event was held face-to-face for the first time since the outbreak of the pandemic.  As some students were undergoing quarantine, a virtual orientation was also held on 25 August.
During the orientation inbound exchange students gained tips on studying at CityU and living in Hong Kong.  They also learnt some Cantonese through interactive games hosted by the ESC.  It was an excellent opportunity for them to meet new friends and get support from each other in adapting to their new environment. After the orientation, they joined a campus tour to learn more about CityU.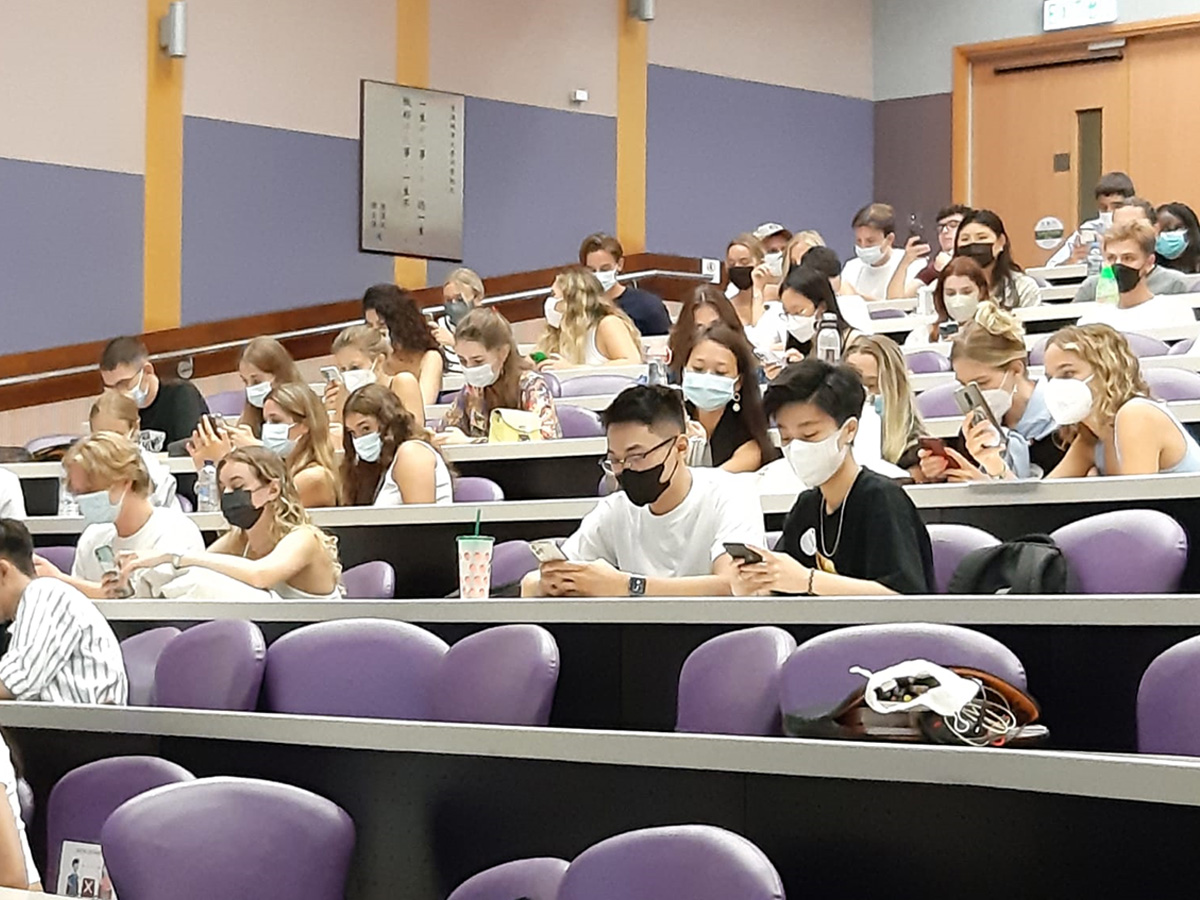 Students said they were excited to join the future activities organised by the ESC, including cycling into the countryside, mid-Autumn Festival party and workshops. "I am looking forward to them. Thanks for your efforts!" said Hailang Zhou from Maastricht University, Netherlands.
The orientation received positive feedback from exchange students. "It was really fun, and I appreciated that we were grouped to understand the survival Cantonese sentences," said Enora Humbersot from EDHEC business school, France.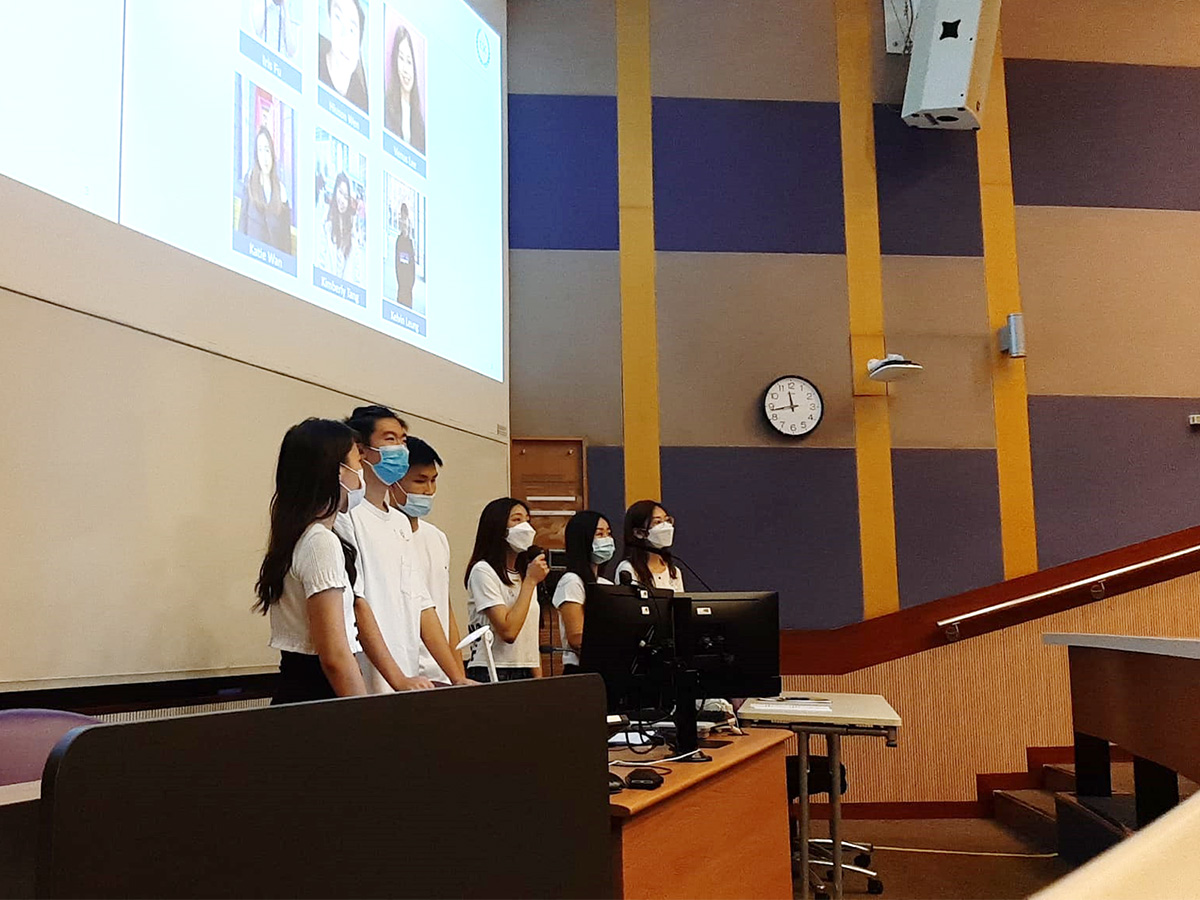 Iris Fu, President of the ESC said, "This is the first time we have had in-person orientation with inbound students since COVID-19.  It was really joyful to spend time with exchange students and share with them the unique culture of my hometown."
The College of Business and the ESC welcome all exchange students to the CB family. We look forward to seeing all inbound exchange students around the CityU campus and at the upcoming ESC activities.