Prospective students get a glimpse of university life
15 Dec 2022
Each year the College of Business reaches out to secondary school students from across Hong Kong aiming to attract top quality JUPAS applicants. This year the College hosted several events on and off campus, including Information Day 2022, JUPAS seminar by Hok Yau Club, and a university experience tour for secondary school students and JUPAS applicants offering a glimpse of university life at the College of Business.
In October, 4,000 participants, of whom over 75% were HKDSE students and nearly 20% were parents, joined 18 online and offline seminars and three graduate sharing sessions organised by the College during the annual CityU Information Day.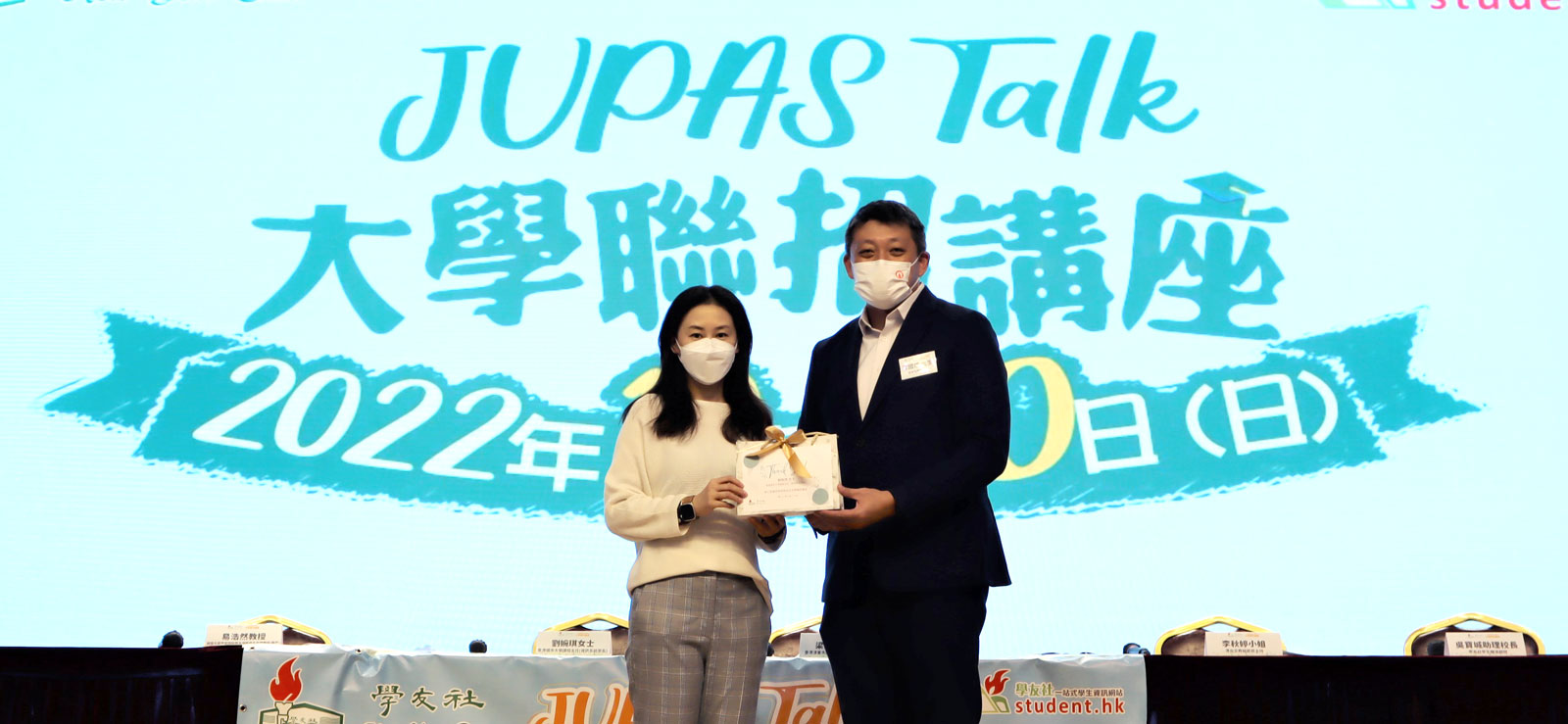 Earlier this year, the College was also invited by Hok Yau Club to participate in the JUPAS seminar, where 300 Form Six secondary students, parents, and teachers got more admission information through the sharing by Ms Tania Lau, the Instructor, Admission Tutor, Major Leader (GBSM) and Academic Advisor from the Department of Information Systems.
In addition, the College organised a university experience tour for Form 4 and Form 5 secondary students from King Ling College. Students visited various teaching facilities of the College, and attended an admissions seminar and a trial teaching class hosted by the Department of Management.
To learn more about the College's undergraduate programmes, please visit website.