CB Welcomes Inbound Exchange Students
30 Jan 2023
Following the lifting of compulsory quarantine requirement for visitors to Hong Kong, student exchange activities are recovering. Students from around the globe are arriving in Hong Kong to start their learning journey at CityU.
In January, around 60 inbound students for Semester B joined a three-day orientation activity organised by the Exchange Student Club (ESC) of the College of Business. The ESC is a student body which strives to assist inbound exchange students to adapt to the new cultural environment in Hong Kong and at CityU, and foster communication between exchange and local students through different activities.
The first event was an academic advisory session on 4 January for students to understand the curriculum and get some tips for living in Hong Kong. On the next day, students joined an orienteering game. Led by local student helpers, inbound exchange students were divided into teams to complete various tasks at checkpoints around the campus.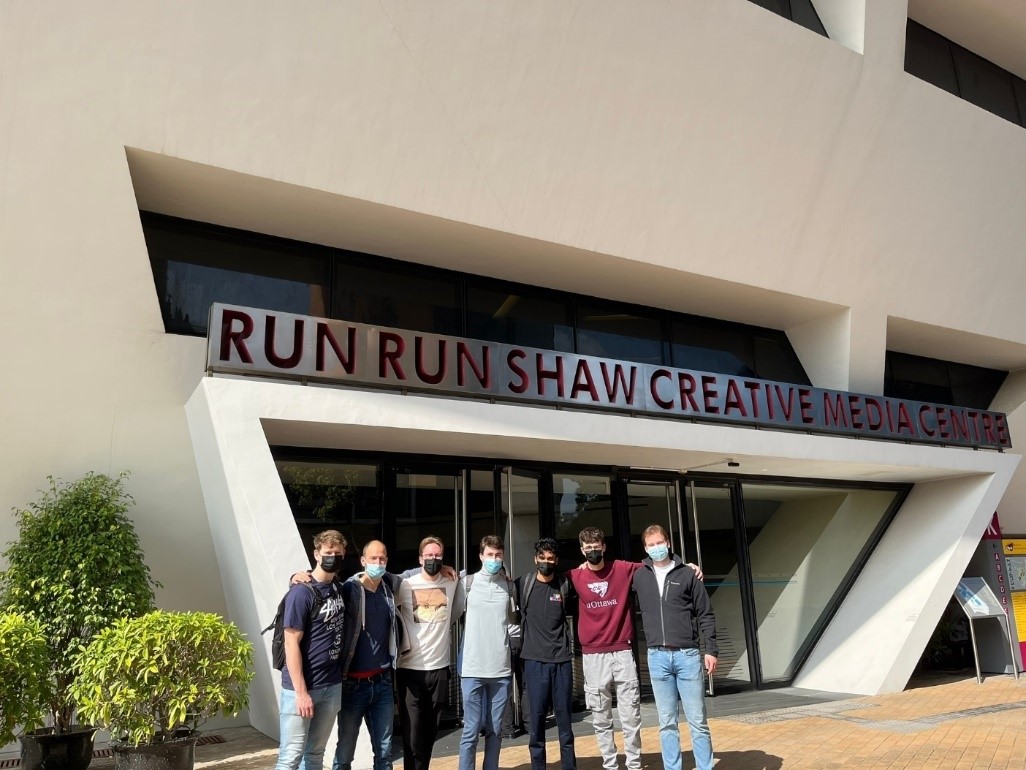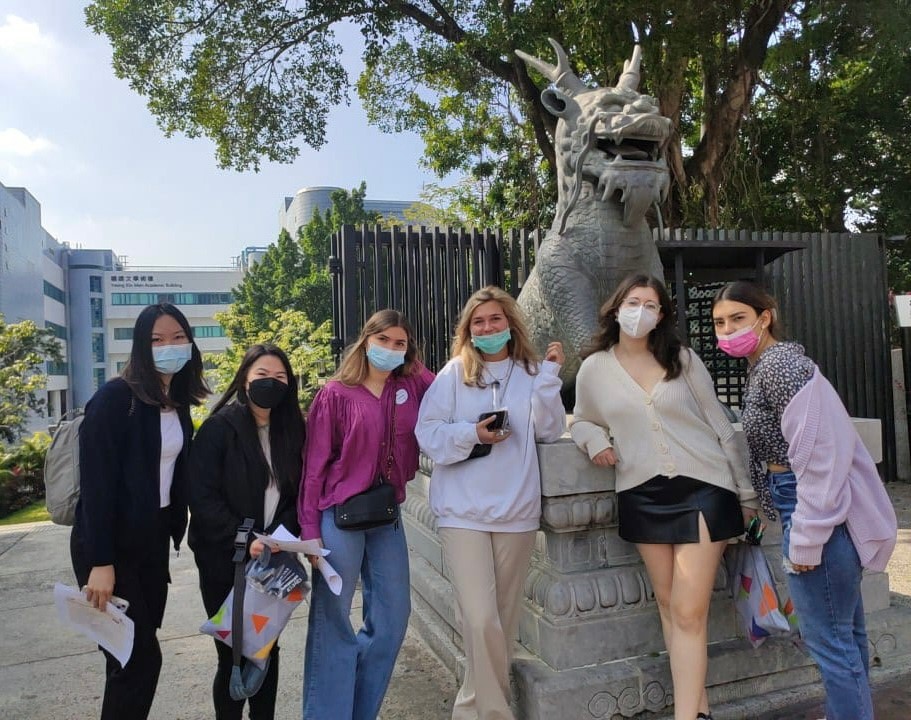 On 6 January, approximately 50 inbound students and 10 student helpers gathered for a one-day trip to Lantau Island. On the Ngong Ping 360 Cable Car ride participants enjoyed a stunning view of Hong Kong International Airport and other major infrastructure on the island. After the ride, they had a lull with a cup of Chinese tea and vegetarian dishes at Po Lin Monastery to experience Chinese food culture. The last sightseeing spot was the Big Buddha. Participants were all amazed by the giant statue.
This event was one of the Student-initiated Projects funded by the Global Engagement Office of CityU for 2022-2023.