Student Leadership Chapter Explores Sustainability at New World Development Visit
24 Apr 2023
On 2 March 2023, the College of Business Student Leadership Chapter (CBSLC) organised a visit to New World Development (NWD) Company Limited, with the support of the Business Career Development Team and Undergraduates Programme Team of the College of Business. The visit provided an opportunity for students to gain insights into the architecture, business model and sustainability practices of one of the Hong Kong's leading companies.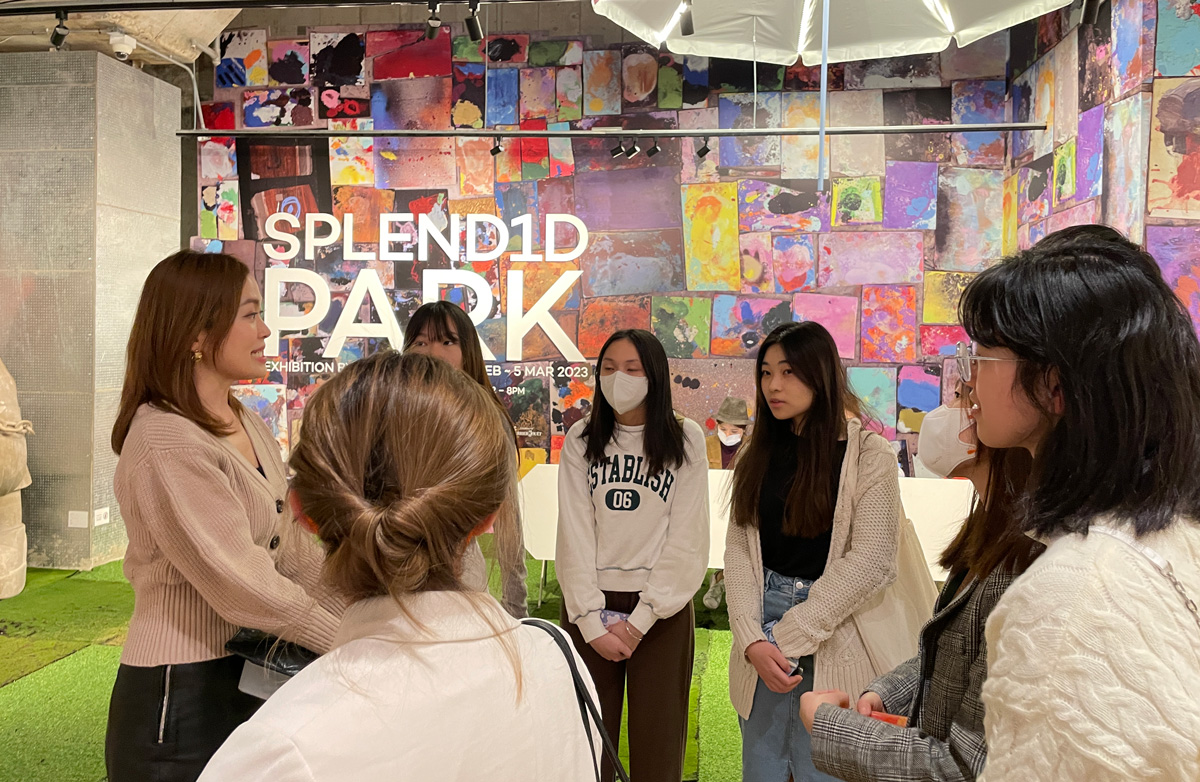 The visit began with a guided tour of K11 MUSEA, a pioneering culture-retail landmark located in Tsim Sha Tsui. Students had the opportunity to understand the architecture ideas and business models behind this iconic development.
After the tour, students had the chance to meet with Ms Jenny Chiu, Executive Director & Senior Director - Human Resources of NWD. Ms Chiu shared valuable information about the company's future talent recruitment plans, trainee programmes and major developments. This gave the students a deeper understanding of the company's vision and mission, and how NWD is positioning itself in the rapidly changing business landscape.
Finally, Ms. Miranda Wong, Senior Manager of Sustainability at NWD, shared the company's sustainable practices with the students. The students learned about NWD's commitment to sustainability and how the company is striving to make a positive impact on society and the environment.
Overall, the visit provided an excellent opportunity for the students to gain insights into a leading Hong Kong company. They were able to learn about NWD's business strategies, talent development and sustainability practices, which will undoubtedly benefit them in their future careers. The College of Business (CB) is committed to providing students with opportunities like this to learn from industry leaders and gain practical experience in their chosen fields.
*CBSLC is affiliated to CB and supports the College in organizing various enrichment activities and events for fellow students, aiming to enhance students' leadership skills and unearth their potential. To learn more about CBSLC, please visit website.