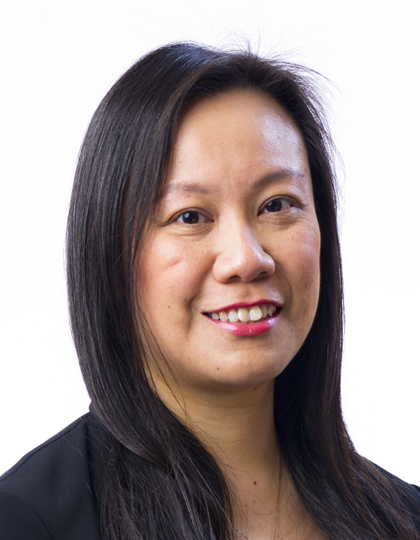 Dr. Annie MOK
莫月娥博士
Instructor I
13-226, Lau Ming Wai Academic Building, City University of Hong Kong
Qualifications
PhD - Doctor of Philosophy (Business)
MBA - Master in Business Administration (Dean List)
Publications
Journal Publications and Reviews
MOK, Annie; LEUNG, Olivia / Substance over form: The accounting definitions, classification, and treatment of leases under HKAS 17. October 2015; In: T/Dialogue. Vol. 2015
LEUNG, O; MOK, Annie Yuet Ngo / Are your operating activities cash-generating? - The direct and indirect methods under HKAS 7. 2014; In: T/Dialogue. Vol. 2014
MOK, Annie Yuet Ngo; SO, M Y H / Invest, occupy or sell? A modern challenge in Hong Kong. October 2013; In: T/Dialogue. Vol. 2013 October, pp. 2013-10 -
MOK, Annie Yuet Ngo / How to "create" an intangible asset in your financial statement. October 2012; In: T/Dialogue. Vol. 2012 October, pp. 1-2 -
MOK, Annie Yuet Ngo / Does a present obligation resulting from a past event under HKAS 37 "Provisions, Contingent Liabilities and Contingent Assets" exist?. October 2011; In: T/Dialogue. Vol. 2011/10, pp. 17 - 17
Conference Papers
MOK, Annie / An Exploratory Study on Intrinsic Motivation of Students' Satisfaction Towards Accounting Teaching and Studies on a Perception Approach. June 2016; Global Conference on Education and Psychology, 08/06/2016 - 10/06/2016, Hong Kong , Hong Kong.
MOK, Annie Yuet Ngo / Teaching auditing for non-accounting students: An intrinsic motivation approach. August 2014; International Conference on Education, Psychology, and Social Sciences, 06/08/2014 - 08/08/2014, , Taiwan.
MOK, Annie Yuet Ngo / Teaching in an accounting context: Motivating students by intrinsic factors. August 2013; International conference on social sciences and business, 28/08/2013 - 30/08/2013, , Macao.
Mok, Annie Yuet-ngo / Accounting Teaching and Education Driven by Extrinsic Motivators of Students' Learning. July 2012; 2nd International conference on Learning and Community Enrichment (ICOLACE), 15/07/2012 - 17/07/2012, , Singapore.
MOK, Annie Yuet Ngo / Accounting Students' Perception on the Accounting Teaching and Education – A Preliminary Literatures Approach. November 2011; European Conference for Academic Disciplines in Germany, 27/11/2011 - 02/12/2011, , Germany.