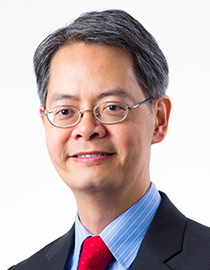 Dr. Andy KWAN
關兆安博士
Instructor I
11-205, Lau Ming Wai Academic Building, City University of Hong Kong
Research Areas
Performance Ratings in Work Teams
Management & Organisational Psychology
Attributional style and work performance
Qualifications
Ph D - Industrial-Organisational Psychology (The University of Hong Kong)
MBA - Business Administration (Heriot-Watt University)
MS - Industrial-Organisational Psychology (University of Nebraska, USA)
BA (Highest Honors) - Psychology (University of Hawaii)
Biography
Dr. Kwan is the winner of the College of Business's Teaching Excellence Award in 2011 and 2015. He is passionate about teaching and he likes interacting with students in and out of the classroom. He has maintained a good network with the alumni. He is the academic advisor of all the undergraduate students at the the Department of Management.
Dr. Kwan strives to motivate students' in understanding management theories. With the use of UGC's Teaching Development Grants, he has developed a mobile apps and a series of video clips on management practices in Hong Kong. He has recently done a book review on two popular management textbooks--"Managing Human Resources" by Gomez-Meijia, Balkin, & Cardy and "Human Resource Management" by Dessler.
Dr. Kwan has earned his Ph.D. in industrial-organisational psychology at the University of Hong Kong. He has been interested in doing research on personality, attributional style, performance ratings, and interpersonal affect. He has presented a number of papers at international conferences; some of which had been published in international refereed journals. Dr. Kwan is a registered psychologist in HK and was a HR consultant prior to his service at CityU. He is a member in various international and local professional bodies.
Professional Qualifications
| Qualification | Certifying Organization |
| --- | --- |
| Full Member | American Psychological Association |
| Member | Society for Industrial and Organizational Psychology |
| Professional Member | The Hong Kong Institute of Human Resources Management |
| Associate Fellow | The Hong Kong Psychological Society |
Awards
| Award Title | Institution |
| --- | --- |
| College of Business Teaching Excellence Award 2015 | City University of Hong Kong |
| Teaching Development Grant 2014 | City University of Hong Kong |
| College of Business Teaching Excellence Award 2011 | City University of Hong Kong |
| Teaching Development Grant 2010 | City University of Hong Kong |
| Outstanding Reviewer Award (OB Division) | Academy of Management Conference 2009 |
Publications
Journal Publications and Reviews
Conference Papers
Chapters, Conference Papers, Creative and Literary Works