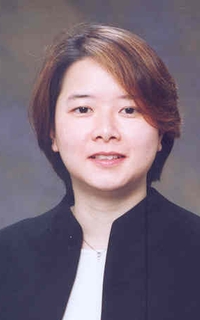 Dr. FAN Stephanie Winnie
范絺文博士
Adjunct Professor
Biography
Dr. Stephanie Fan is the Managing Director and the Chief Investment Officer of an asset management company with extensive investment management experience in Hong Kong and Canada. She manages a portfolio of fixed income, US and HK equity investment assets.
Before she joined the current company, she was one of the founders of a global systematic managed futures hedge fund in Hong Kong. It mainly takes futures positions across over 100 markets such as financial, commodities and foreign currencies with a proprietary systematic investment program. She started her career in asset management in Toronto and she has extensive investment in futures, equity and fixed income.
Dr. Fan received a doctoral degree in Business Administration from the Hong Kong Polytechnic University. Her research interest was specialized in futures markets investment. Her DBA dissertation studied the effect of the trading activities of speculators and other major traders on the prices and volatility of the precious metals futures markets.
Dr. Fan obtained her Bachelor of Business Administration from Brock University in Canada and Master of Science in Finance from the City University of Hong Kong.