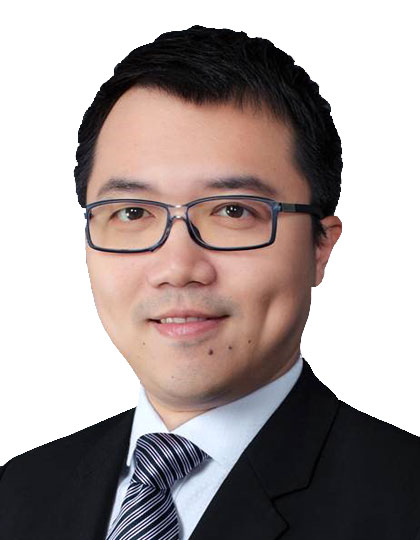 Dr. XU Zibin
Assistant Professor
10-224, Lau Ming Wai Academic Building, City University of Hong Kong
Research Areas
Analytical Models, Reduced-form Models
Biography
Zibin Xu studies the economics of marketing strategies. He received a Ph.D. in business administration from University of Southern California (USC), an M.S. in statistics from University of Missouri (Kansas City), and a B.S. in information science from Wuhan University. His recent works focus on the implications of big data, information design, and digital platform management. His research has appeared in Marketing Science, Management Science, Journal of Retailing, and IEEE Transactions on EM.
Dr. Xu teaches undergraduate, graduate and executive courses ranging from marketing analytics to competitive strategies. He has won many teaching awards, including the second prize in University Teaching Contest in Shanghai, and the University Excellence in Teaching Award at USC. Before joining CityU, he worked at Shanghai Jiao Tong University as an assitant and associate professor for four years.
Research Grants
PI: "Information Design and Digital Marketing", General Research Grant - National Natural Science Foundation of China, Amount: ¥480,000 (2021-2024), Zibin Xu
co-PI: "Omi-channel Management in the Era of Digital Marketing", Key Project - National Natural Science Foundation of China, Amount: ¥ 2,400,000 (2018-2023), Yi Liu, et al.
PI: "Digital Marketing Strategies: Seller Screening and Consumer Privacy", Early Research Grant - National Natural Science Foundation of China, Amount: ¥190,000 (2019-2021), Zibin Xu
PI: "Seller Service Management and Screening Strategies", General Research Grant - Shanghai Pujiang Scholar Grant, Amount: ¥150,000 (2018-2020), Zibin XU
PI: "The Impact of Ecommerce Platform Screening on Customer Service", General Research Grant - Zizhu Cultural and Creative Industry Research Grant, Amount: ¥200,000 (2018-2020), Zibin Xu
Publications
Journal Publications and Reviews