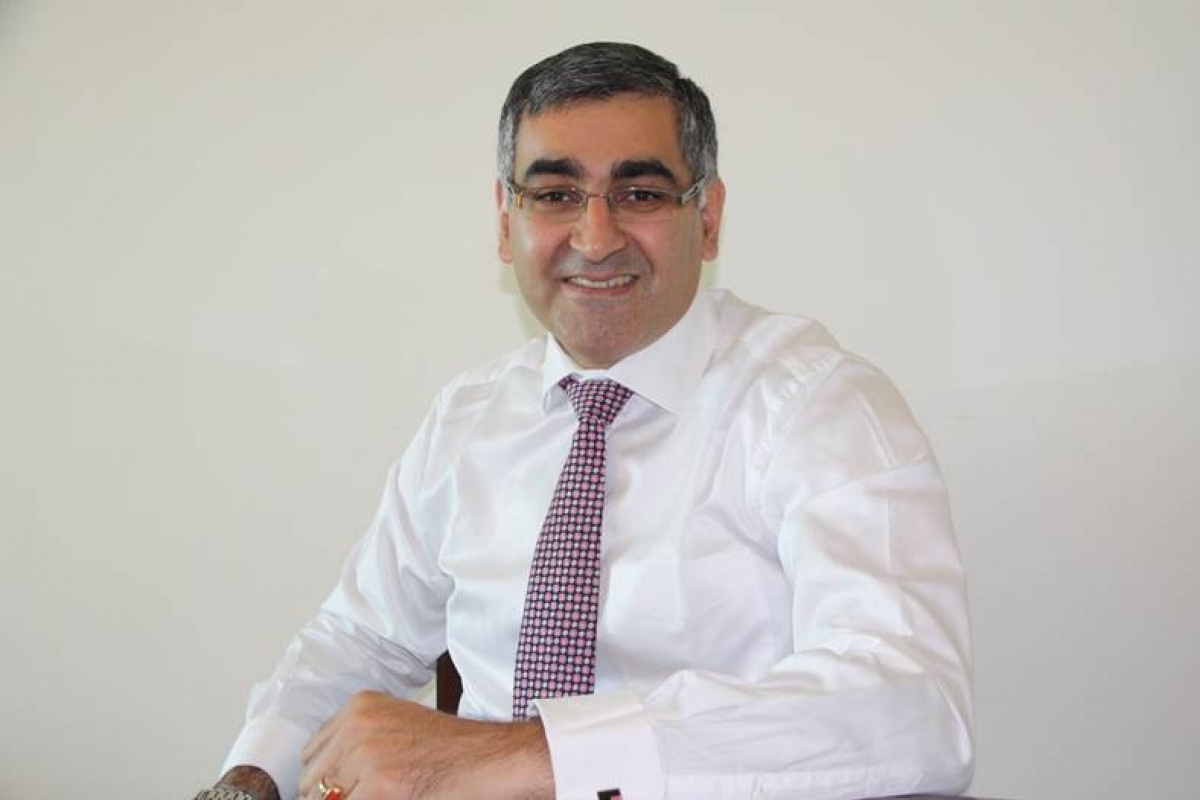 DBA'15
Mayank Kaul
Even though it was a few years ago, Dr Mayank Kaul can still remember exactly why he decided to take the DBA (doctor of business administration) at City University of Hong Kong (CityU). "I wanted to develop a deeper understanding of my professional world and, hopefully, to make some incremental contributions by 'standing on the shoulders' of those who have done prior academic research in similar areas," he says. "There also comes a stage in your career where you have achieved a lot, but still feel something is missing. For me, enrolling in the DBA was the answer to that kind of mid-life crisis."  
Kaul, who began the course in 2010 and graduated last year, was attracted by the programme's unique "spiral" approach to learning. This includes classes on research methodologies, research proposal preparation, and academic writing, all of which are essential to students who may have been away from formal education for around 20 years.
There are also opportunities to take electives offered as part of CityU's MBA and EMBA courses to get up to speed on the latest trends in the business world. Residential workshops provide guidance on establishing the right framework, process, and milestones.  This helps students to stay on track, and ensures that time spent on background reading and research contributes usefully to the end goal of producing a thesis.
Kaul chose to look at key determinants of the debt decisions of equity REITs in the Asia-Pacific region for his thesis. He focused on sponsors, external management and the impact of the financial crisis, using evidence drawn from Japan, Singapore, and Australia.
"As part of my day job, I was involved in financing real estate entities – REITs, developers and private equity funds – and I wanted to explore the factors that influence debt decisions," he says. "In my research, I used a quantitative approach based on primary data. In particular, I wanted to see if the presence of sponsors had any impact, positive or negative, on making decisions."
Allowing for certain variables, his findings indicated that sponsored REITs better manage the negative impact of higher leverage and longer maturity debt. He also found that sponsored REITs were more proactive in reducing leverage post the global financial crisis.
"On one level, the DBA allowed me to bring new perspectives to solving real-world problems in the workplace by applying my academic experience, as well as my professional experience," Kaul says. "On another, I have been able to share my findings at major industry forums, where I have received good feedback. This confirms that my research has provided empirical evidence for certain aspects of the industry which should assist the authorities in different countries in developing relevant REIT regulations and help to further increase credit availability for REITs." 
In other respects, he notes that having supportive supervisors and mentors throughout the five years of study was a major plus. But the DBA journey can still be lonely and frustrating, he notes, especially after the first two years, says Hong Kong-based Kaul, who currently heads real estate risk management for a bank headquartered in the US. "It requires a significant amount of commitment, focus, and the sacrifice of personal time with family. You have to be aware of that from the start," he says.
Being able to get advice and encouragement from those who know what you're going through makes a big difference. The regular get-togethers of fellow students and DBA alumni create a real feeling of community, and they act as a support network which can be turned to whenever needed, he says.
"My own journey had its ups and downs, but the team at CityU – including the programme director and the support staff – were always ready to help out," Kaul says. "They recognised my needs as a working professional were different from those of full-time students. When my mentor saw there was potential to publish my research, he involved other academics who were equally willing to share their expertise," he adds.
Kaul says that potential DBA candidates need to be clear about their motives for study, and must be sure that it makes sense for them. "Once you have made the decision, manage your own expectations about what you will be able to achieve, and realise it will not necessarily be a smooth ride," he says. "But, most importantly, enjoy the experience." 
Source: http://www.scmp.com/presented/business/topics/committed-success/article/1937662/committed-success