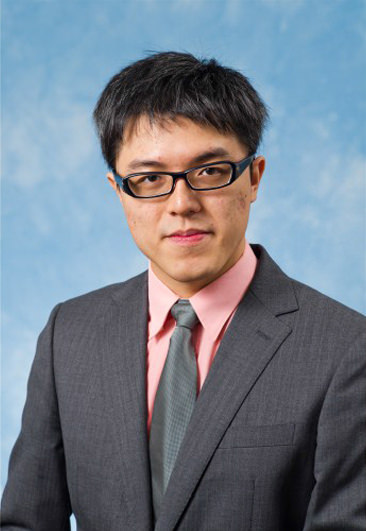 PhD Management'15
Roy Yik Kiu Lee
Contact: mgroylee@cityu.edu.hk
Every year, two to four PhD students gain admission to the College of Business admits for each discipline. Yik Kiu Lee was one of the few who recently enrolled in the PhD program in Management at CityU. He embarked on the program in September after completing his BBA degree in May.
Between May and September, Yik Kiu did not stop learning. He worked as a part-time Research Assistant at CityU to have a head start on his PhD work.
What does a PhD student do?
Yik Kiu attends lectures with PhD students from other institutions in HK. The lectures are taught by a pool of Professors from the eight institutions* on different campuses. During non-lecture weekdays, PhD students are responsible for teaching and research assistant work at their programme university. Yik Kiu is a tutor to undergraduates for 1 to 6 hours weekly and works on management researches. He prefers to plan his weekly schedule early.
As a PhD student, Yik Kiu holds a "Postgraduate Studentship" from the government which is sufficient to cover his tuition and general living costs for the three to four-year PhD program. "Being a PhD student is very enjoyable." Yik Kiu feels that there is less stress in the university environment than in the workplace.
Throughout his university period from undergraduate degree to PhD program, Yik Kiu is generally not too concerned about his future.
But Yik Kiu's studies is about to end. What is his plan after PhD?
There are uncertainties about Yik Kiu's future, but he hopes to join the education sector. "There are two choices for a PhD holder: firstly, working as a University Instructor, and secondly, as an Assistant Professor. At this point, I am uncertain about where I might begin my teaching career as there are many factors that will influence my decision." Yik Kiu said.
The situation that Yik Kiu talks about is familiar to many. We may be generally contented with our current station in life, but we are unsure of the future. What is important is to keep moving forward. Never stop learning and never stay idle. Your mind should become clearer as you move forward.
Words of Advice
"Do not rush to finalize your life plan for the world is changing so rapidly; do not only see what is before you, but look ahead without losing hope or you may regret it in the future. Do not believe in everything that you hear. Feel and experience the world on your own. Trust your feelings and believe in your own discoveries."

 
– Yik Kiu Lee
*City University of Hong, Hong Kong Baptist University, Lingnan University, The Chinese University of Hong Kong, The Hong Kong Institute of Education, The Hong Kong Polytechnic University, The Hong Kong University of Science and Technology, and The University of Hong Kong.
( Apr 2013 )