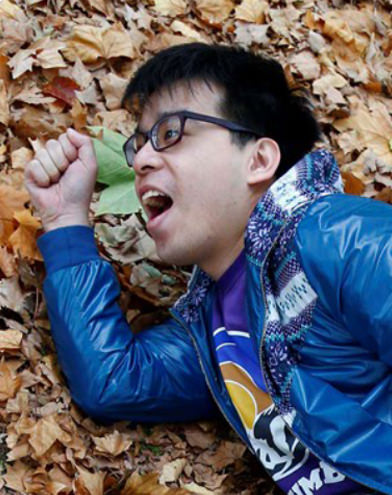 MSc Marketing'13
Frankie Chan
Contact: 86frankie@gmail.com
"I will 'Facebook' you." or "Let me 'Google' It." are lines often heard from teenagers and young adults of this digital generation. We love to share and let people know what we are doing on social media whenever and wherever we are. We became more and more dependent on the Internet than ever before. But as a marketer myself, there is much to learn about the rules of the Internet.
"Your duty is to develop a channel where consumers can purchase our products conveniently." This was what my Assistant General Manager told me on my first day of work as a marketing officer at Hong Thai Travel Services Ltd. There is no doubt that the solution would be "Develop an online purchasing channel." But this solution takes a lot of manpower and brain juice to implement. Developers would have to write a bug-free online purchasing system to ensure the smooth operation and user-friendliness of the virtual platform.
On the other hand, free social media channels such as YouTube is also powerful for brand marketing. For instance, short film is a new method for low cost promotions. As this would be the fastest and easiest way to directly communicate with consumers, why not try it?
Best posting time
Irrespective of the social media channel you are using, based on customer behavior, you should know when the best time for posting is. In Hong Kong, hours before work (around 8:45am-9:30am), and after work (5:30pm-7:00pm) are the best times. Statistically, these postings would reach the greatest impressions given your target audience is office employees. Sometimes lunch hour is also a good time, but remember to keep your messages short. Visual and / or video format are / is preferred over text.
"Pamper" your social media 24/7
There is only one simple task if you are planning to open social media accounts. Concurrently, it can also be challenging to treat your accounts like babies and watch them 24/7. There is no faster way than this method to make them grow exponentially.
(Provided by Frankie Chan, Mar 2014)