BBA Marketing
Samuel Shin
Samuel is a fresh graduate from BBA Marketing. Here he talks about some memorable moments in his undergraduate journey.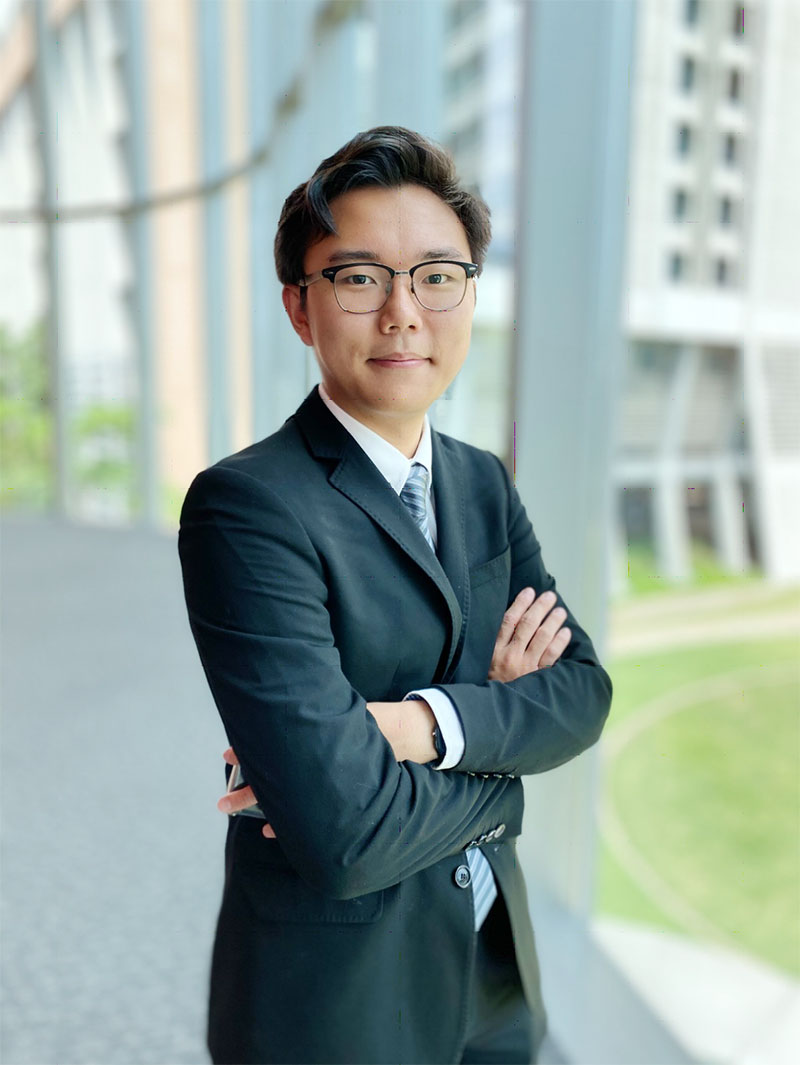 When I decided what to study at university, I chose CityU Marketing without hesitation. It was because the discovery-enriched curriculum and the interactive learning approach of the BBA Marketing programme could offer me real-life learning experience, which is so important for marketing students to get prepared for the real business world.
The BBA Marketing programme centres on the ideology of "i-Marketing+", with a strong emphasis on three core components namely 1) practical and digital marketing-oriented education, 2) design thinking and innovation components, and 3) analytics applications. The curriculum equips students with the qualities that a marketer needs. Through digital marketing courses, we can stay abreast of the new technologies and market trends. Meanwhile, design thinking trains us to develop creative marketing solutions, and marketing analytics help maximise the effectiveness of marketing efforts.
Company Consultancy Project
One of the most attractive elements of CityU Marketing is the Company Consultancy Project in which final year students gain real-life learning experience by proposing solutions to partnering corporations to solve genuine business challenges.
My teammate and I were asked to conduct market research and develop marketing plans for a financial institution and a medical company. Like running a real consultancy firm, we needed to meet our clients to understand more about their products and business needs. After we had figured out the problems facing the company, we needed to work on a business plan and present our proposal to the clients in a 60-minute presentation. I am glad that our clients liked our proposals and our team won in the Company Consultancy Project.
My key learning takeaway was how to communicate with our clients effectively. We needed to present in a professional and confident manner. At the same time, we needed to be aware of the work schedule and update our clients from time to time.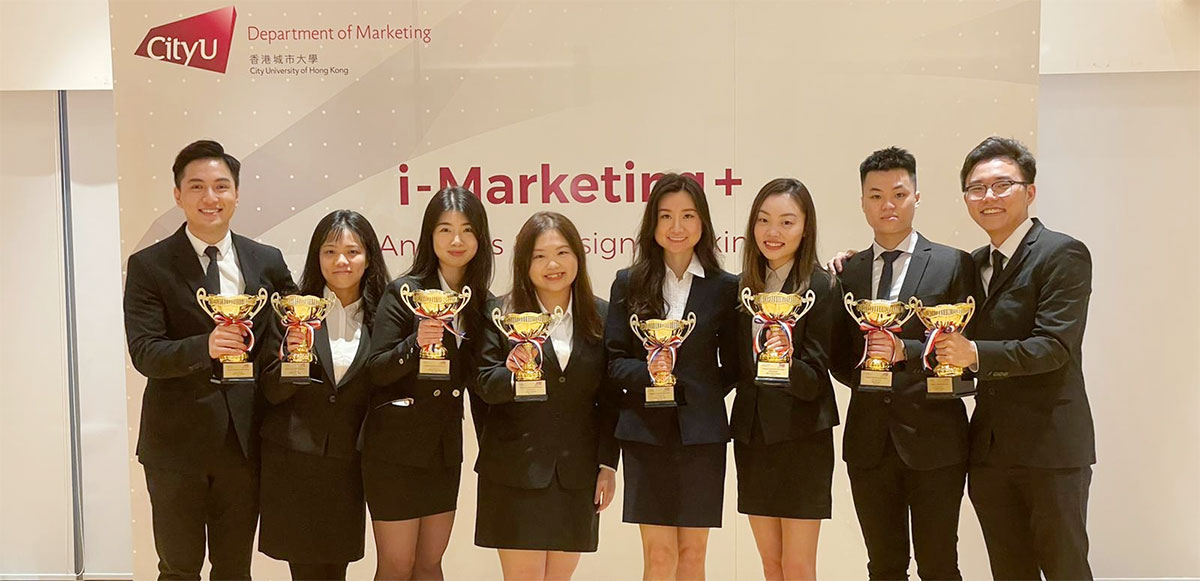 Samuel (first from right) and his teammates win the Company Consultancy Project
Thank you Alex
The positive learning environment at CityU Marketing also impressed me, and I am thankful to our teachers for being supportive and caring to students. I must give my special thanks to our programme's Admissions Tutor Mr Alex Tham, who gave me lots of advice over the past few years.
I still recall a lunch with Alex in my first year, and I would see this meeting as one of the most important moments in my university life. At that time, Alex did a little psychological test with me and shared his observations about me. He helped me understand more about my strengths and weaknesses, and he motivated me to set a clear goal for myself and to unleash my full potential. He explained to me that good academic results may not be a guarantee to success; however, it opens more opportunities for my future career. With his encouragement, I worked harder in my studies and my GPA rose from 3.3 to over 3.7, and I maintained this good result for all the remaining semesters of my university life.
I also need to thank Alex for connecting me with two alumni when I was having my exchange at the National University of Singapore. The two seniors were top managers at the Singapore office of two multinational companies. I am grateful that they brought me to explore Singapore out of their busy schedule, and gave me much useful advice on my studies, career and life.
Time flies and I have just graduated from CityU Marketing this year, and I will start my master's studies very soon. I hope I can revisit CityU and make a valuable contribution to my alma mater in the future.
(Written by Samuel, August 2021)