BBA Business Operations Management
Stephanie Hung
Upon her graduation from the Department of Management Sciences in 2018, Stephanie joined Esquel Group as a Management Trainee and she is now an Assistant Manager in Training & Development at the HR office. Esquel Group is a leading Hong Kong-based textile and apparel manufacturer.
CityU, and particularly BBA Business Operations Management, BOM, provided me with ample opportunities  to dream big . As a student,if I showed hard work, determination and the ability to pursue what I wanted to achieve, the school and my programme would support me and offer me the resources I needed.
When I was in Year 2, I saw declaring my home major as a big decision. As it would somehow determine my career path after my graduation, I researched and chose carefully. BOM was no doubt my first choice. And it was one of the best choices I have ever made.
BOM equipped me with supply chain and operations management-related knowledge. The programme also encouraged students to learn hard skills or acquire external certifications like Excel VBA and Six Sigma, which are useful when looking for jobs that require solid skill sets. Professors used the case study approach to help us understand the concepts better and facilitate group discussions.
Apart from that, BOM teachers were attentive to my learning needs and were very supportive. BOM organised the Industrial Mentorship Programme every year to match experienced mentors to students. My mentor's sharing gave me an idea of what the market was like, and helped me stay relevant to the industry. His career advice was useful when I was looking for my first job.
In my penultimate year, I had the valuable opportunity to work on a project for 759 Online, with three other senior students. We had a conversation with its late founder, Mr Lam Wai Chun, to understand their business strategy and the challenges for 759 Online. We also visited the warehouse to identify any process re-engineering opportunities to improve its efficiency. The project enabled me to apply what I had learnt at school in a real business context.
BOM also introduced me to Esquel Group, the company where I am currently working at. I learnt about Esquel's supply chain and operations through a BOM case course and I was impressed by its unceasing effort towards sustainability, despite being in the traditional garment manufacturing industry. The course instructor lined up a visit to Esquel's office for the class so we could understand more about its vision and mission. I was attracted to apply for the Management Trainee position and joined the company after graduation.
Currently, I am an Assistant Manager in the Training & Development Department, driving digital empowerment initiatives for operators and office workers in all our operations around the world. Thanks to BOM, I had the opportunities to prepare myself for the real business world throughout the four years of university life.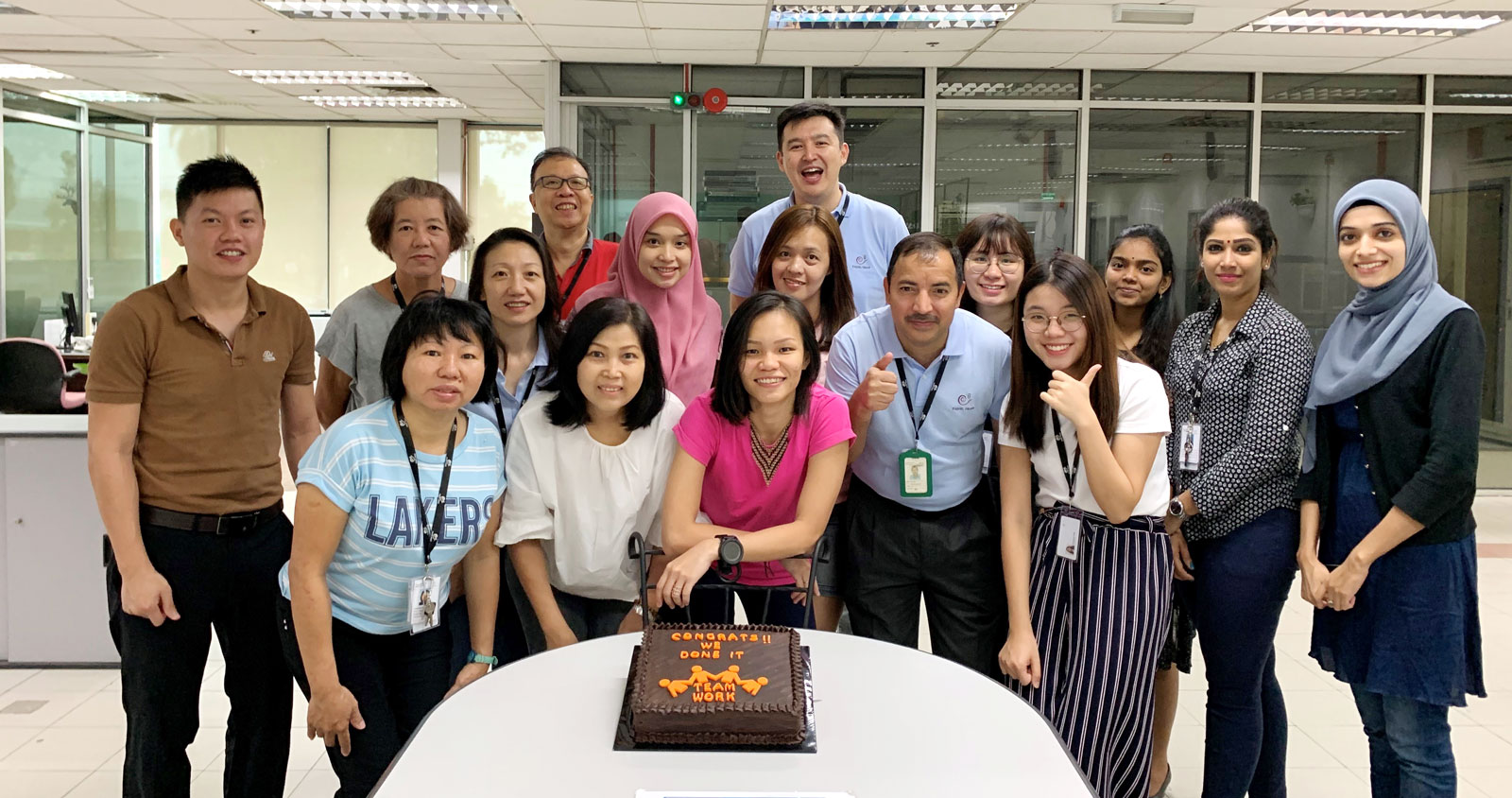 Stephanie works in the Malaysia office during her management trainee job rotation.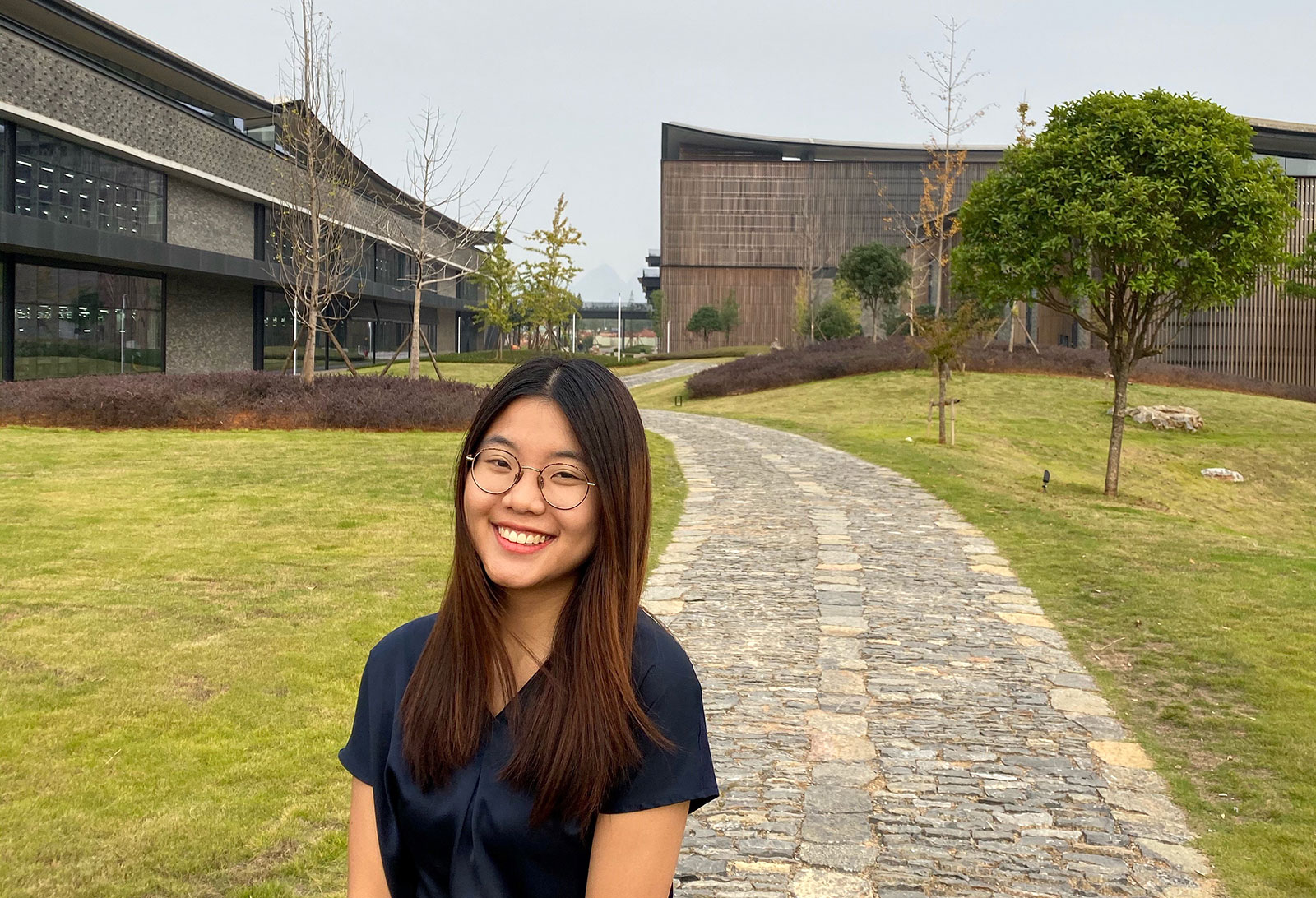 Stephanie visits Esquel's Sustainable Development Garden in Guilin, China.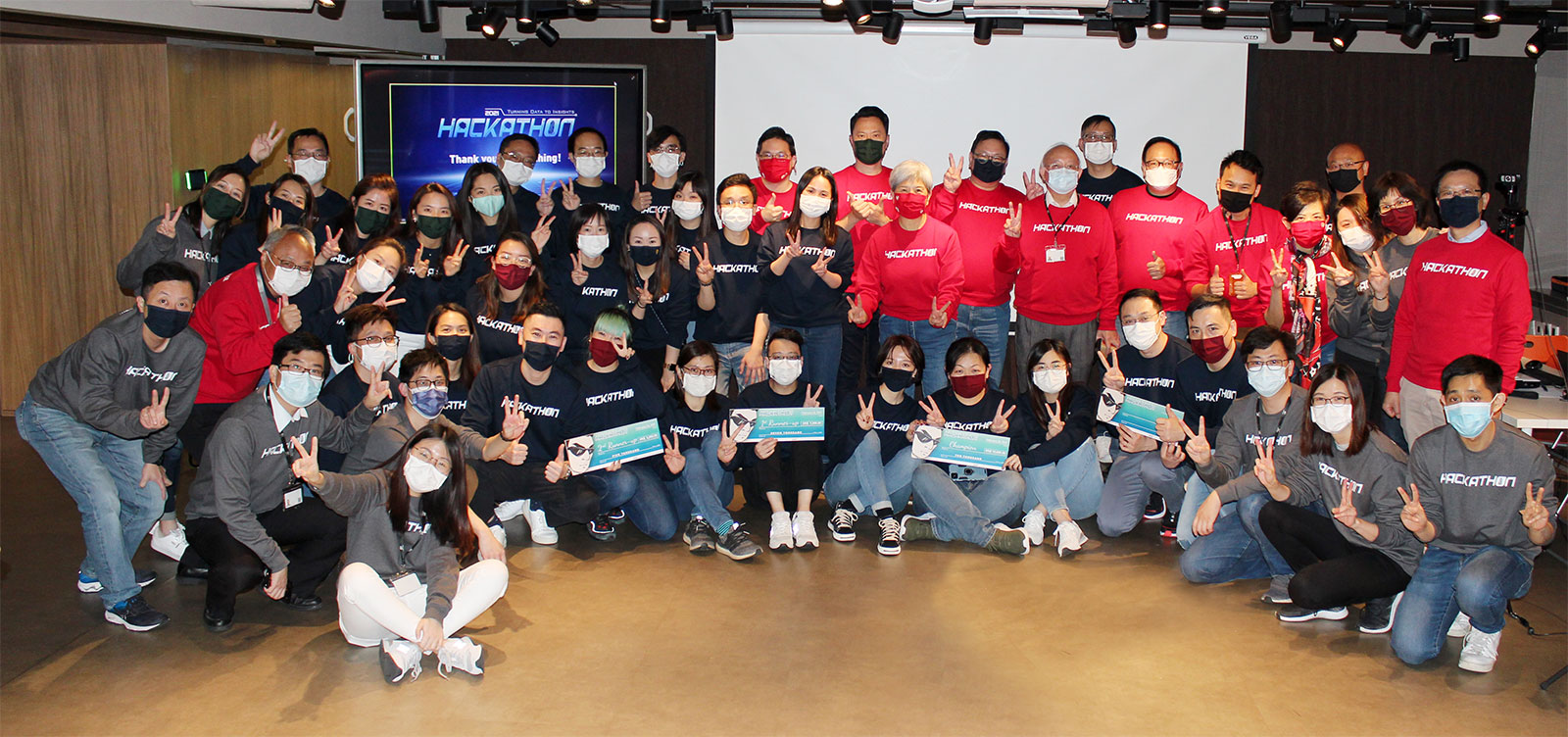 Stephanie organises the internal Hackathon in the Hong Kong office.