BBA Accountancy student
Tom Tse Kung-sui
How special are you? Do you speak any foreign languages other than English? Have you tried to learn a new programming language? In this day and age, we face intense competition from all over – university admission, job hunting, scholarship application…… Everyone wants to be outstanding and special. So, what makes you so "special"?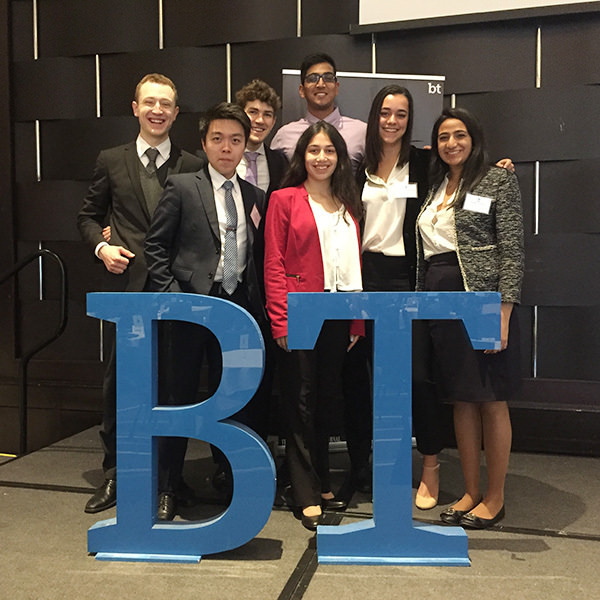 The Conference
Being the only delegate from Hong Kong to join the 43rd International Conference held by Business Today, a student-run organization managed by Princeton University aiming at filling niches and bridge gaps in the undergraduate business world, is truly motivating. The 3-day conference, held between 19th to 21st November 2017 in New York City, has been one of the most thrilling and memorable events that I was ever engaged. I was surrounded by elites from the Ivy League, Oxbridge, sparkling thought-provoking ideas on international affairs. I was fascinated with the golden opportunity to network with different C-Suite speakers and proud to speak with the President at Microsoft as well as the Chief Marketing Officer at Wall Street Journal – big thanks to WSJ for featuring my name in their newspaper!
Case Challenge
During the conference, we competed in a mini case challenge in which we were divided into groups of 8 to come up with solutions tackling global issues relating to environment, education and globalization. Working with team members from Cambridge, LSE and UCLA, I was deeply impressed by their highly sophisticated analytical mindset while also maintaining laudable group spirit. Voiced consistently were their brilliant arguments while asking for team's opinions was never ungenerous.
Thanks to my lovely team members, we developed a platform to link university graduates with skills needed in different developing countries. We didn't win the prize in the end, but we all did earn a valuable learning experience.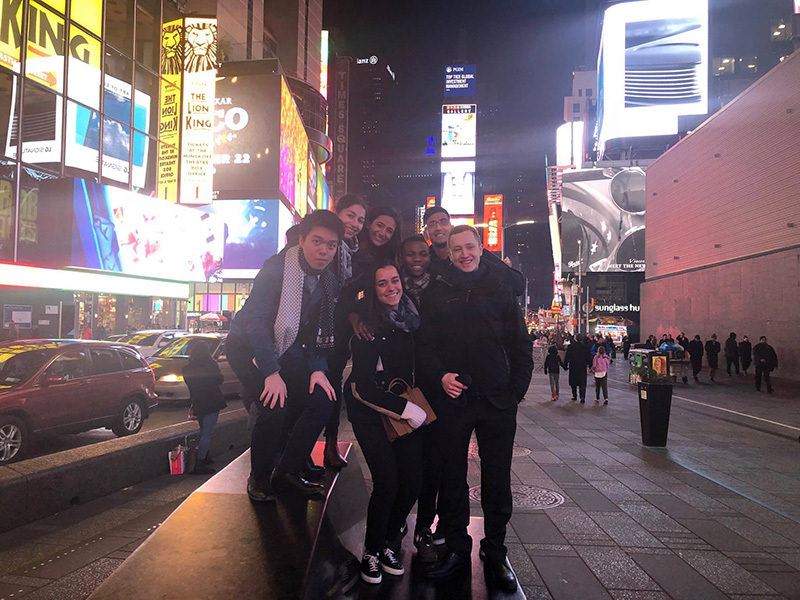 Great Sharing
Fortunately enough, the sharing by Brad Smith, President and Chief Legal Officer at Microsoft was inspiring and thought-provoking. One thing that I agreed with so much was the initiation of an organization. He mentioned 'Microsoft is always trying to be the pioneer of technological innovation, and to be the first-mover, which guides the firm to a global lead.' It won my heart as it echoes in today's business world and our life – only we are the first and the only one to initiate something, we can achieve something that no one else could take away.
Does it look a bit impossible? Actually, everyone is working so hard to achieve it: a female delegate from the US is forming an association to fund woman entrepreneurs; a Harvard delegate spent his free time on building a platform to support poor students looking for financial aid. I always heard of these outstanding students from the news, but this was the first time they were so close to me, making me truly believe that we students can make things possible.
My Words
You may wonder why I am interested in these events. Well, being a business student, I would love to grow my personal network at NYC – a city full of miracles. I spent time to network and grab my opportunities, taking the best advantage of this unforgettable conference. The experience allowed me to grow my footprint outside Asia. What's more? The experience has inspired me to think more on how to connect people together here in Hong Kong. Students, corporates, society – are all connected.
My advice for you is never stop pursuing your dream. Shine like a star when you are still young, and act as a leader everywhere you can. Approaching the end, I would like to share the words from Bruce Wayne in the movie Batman Begins to you.
 
"It's not who I am underneath, but what I do that defines me."
(Written by Tom, April 2018)