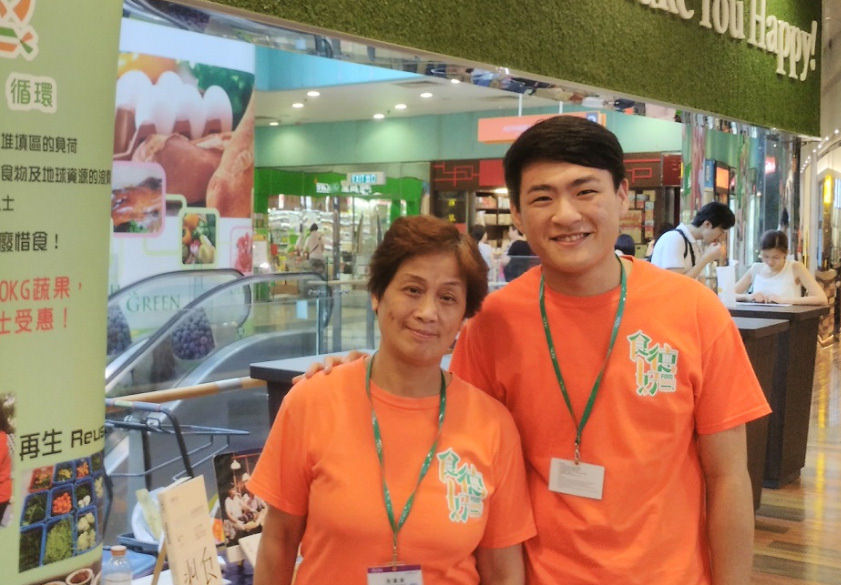 BBA Accountancy Student
Marco Tam Ka-kei
Last summer I joined the Citi - Hong Kong Council of Social Services (HKCSS) internship programme. Its aim is to help BBA students put into practice what they learn in school, as well as assist local NGOs. Through the programme I worked as a project office assistant in a NGO called Food Grace which specializes in food recycling.
During the two-month stint, I mainly helped with marketing strategies. For instance, looking for a way to boost up monthly donations, finding ways to put the concept of food recycling into citizens' day-to-day lives and the like.
Once in a while, I helped with the distribution of food donations to people in need.  They came to our center twice a week, and I got to chat with them, find out what they need, how their day was going and what they think of our work. Simple as it may seem, in those conversations I learned more about them and their situation than all the news I have ever read.
The reason I joined this programme in the first place was to find out how well Hong Kong was doing with food recycling. The best way to know more is to work in an organization that is making a contribution. To be frank, there is nothing fancy about working in an NGO and it was quite a tough job as there was only a handful of staff in the organization dealing with numerous matters every day. But I guess this kind of environment helped me develop my independence. Oftentimes, colleagues were busying coping with their own work and it was important for me to get the job done by only asking essential questions. Gradually, the fewer questions were raised, the faster the assignments were fulfilled, and the more satisfied my supervisor was with my work. I guess, after all, the ultimate goal of internships, is to develop your own independence - the core element that will drive you through school.
Regardless of what industry the internship is in, always remember it is the experience that matters most. It never occurred to me that working in an NGO could have made  such a profound impact, or that I would get the opportunity to be interviewed by media and do a radio interview with RTHK. For that, I am very grateful. So, for those of you considering to apply for an internship, I would say don't waste your chance in university school life. Take it and go for it! Looking back, I don't regret a bit of it - and trust me, if you give it a shot, you won't either.
About the Hong Kong Council of Social Services
HKCSS is an umbrella organisation of over 400 agency members that provide over 90% of the social welfare services in Hong Kong. HKCSS launched the Caring Company Scheme in 2002 to build a cohesive society by promoting strategic partnership among business and social service partners and inspiring corporate social responsibility through caring for the community, employees and the environment. HKCSS puts much effort in building capacity for NGOs through the HKCSS Institute, with the continuous support from Citi, its founding corporate partner. Additional information may be found at www.hkcss.org.hk | Facebook: www.facebook.com/hkcss
For more information: https://www.citibank.com.hk/english/info/pdf/CIP_launch_press_release_E.pdf
(Written by Marco Tam. January 2017)