BBA Marketing'17
Adrian Henriksen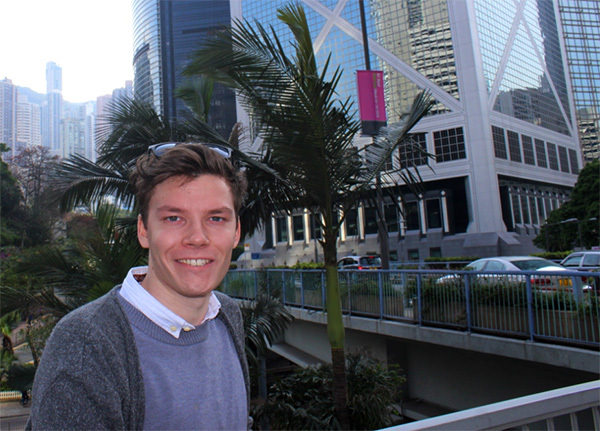 As a teenager, I was constantly eager to leave my hometown and experience a life in a culture new and exotic to me. The opportunity came when I was in high school. I learned I could go for a 10 months exchange program abroad and study in a high school there while living with a local host family.
I decided to go to Hong Kong as the high skyscrapers and busy city life seemed exciting. So there it was; a goal, a mission, to try something new through learning a new language and meeting new people.
After those 10 months had ended, the experiences I had in Hong Kong felt incomplete. Continuing my studies in Hong Kong through a bachelor's degree in business seemed like a fine option, as Hong Kong is famous for being one of the most international cities in the region.
After having enrolled in CityU for a year, it was time for me to choose my major. I ended up choosing marketing, as I knew that I had a huge interest in the art of communication and persuasion. Additionally, I was interested in how our minds work. Through such pursuit of knowledge, I hoped to bring value to people's lives. What we focus on in life tends to expand, so I knew that choosing the right major would help me grow in the right direction.
The marketing courses at CityU helped me better understand modern China and Hong Kong and how we can implement business knowledge in order to adapt to the never-ending changes of these two markets. Having been provided with this broad knowledge of the region, I gained clearer understanding in the fundamentals of how the different markets in Asia work through a hands-on approach including discussions, group projects and presentations. I've learned it is important to listen to your feelings and start making plans once you've decided what it is you want to do. This has made me realise that continuing to study the never-ending changes of this city is going to make me able to bring value to the local community by either improving cultural ties between Norway and Hong Kong, or help exporting products to the East Asia region.
(Written by Adrian. September 2016)