BBA Business Operations Management
Roy Tam
Roy Tam is a final year student in BBA Business Operations Management. He has just received a job offer as the graduate trainee at one of the largest banks in Hong Kong. Here he shares his wonderful learning journey at CityU and how the training and career service from BOM and the College helped him shoot for the stars.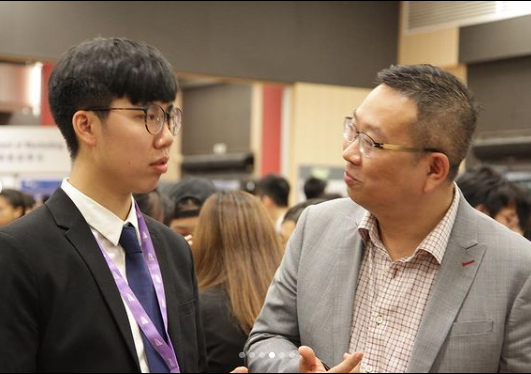 Learning the basics of diversified business approaches
When BOM was introduced to me in my freshmen year, I was deeply attracted to the diversified learning experience offered by the programme. For instance, we can have a taste of supply chain management, programming skills such as Python and R, and most importantly, case analysis which gives us some hands-on experience. As a business student, understanding business operations is crucial for nurturing business sense and flexibility. BOM provides practical case studies to identify the critical elements of running a business through investigating a service blueprint with analytics tools and process improvement. BOM's offerings are comprehensive and equip students as young talents. Various industries such as consulting, banking, logistics and retailing are keen to hire BOM graduates.

Stepping out of my comfort zone and immersing in cultural exchange
I went for an exchange study at Queen's University, Canada, and I am grateful for the college's generous support. The college strongly encourages students to explore cultural differences and training to be adaptable. The college partners with numerous universities across the world giving us a great variety of choices. To be honest, it was my first time leaving my family for such a long period of time, and it was pretty challenging for me at first. Fortunately, the people out there were friendly and patient in sharing Canadian culture with me. I enjoyed festivals like the Homecoming event and Thanksgiving Day. The key takeaway from the exchange journey was to learn how to communicate with people from different backgrounds, understanding their cultural differences, and becoming a global citizen.
Understanding your career aspirations by trying things out
The career path of a BBA student holds lots of possibilities. Sometimes, we may be confused about what we should go for. For myself, I think we should spend time wisely and attempt different challenges. I worked for three internships over these years, to explore the practices, operations and culture of different kinds of jobs. For instance, I worked for an NGO called Kids4Kids where I learnt about how a non-profit organisation operates. I also worked in the Bank of China Hong Kong and gained insight into how the corporate world works. And last summer, I worked in the Hong Kong Science Park, and experienced how process re-engineering could bring impact to a corporation. These experiences gave me chances to understand myself, which is vital when it comes to the workplace. Knowing how to utilise your strengths and improve your weaknesses will definitely bring you to another level. So, if you feel you are getting lost in career development, just try different things out, and you will find your way eventually.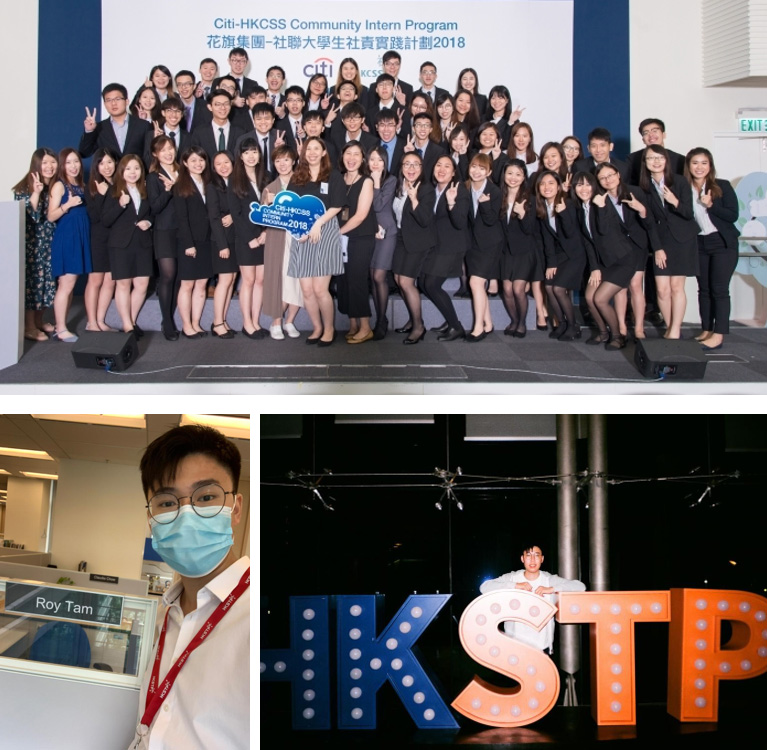 College support on job hunting
I am excited and looking forward to starting my new chapter in the banking industry after graduation. At the same time, I should take this opportunity to thank everybody at CB for their guidance and support along the journey. I am grateful that the college values our personal development and that it assigned an academic advisor (programme leader) to give me plenty of career and academic planning advices. The Business Career Development unit of the college also prepared tons of workshops for us, including mock interviews, recruitment talks and resume writing classes. These trainings and workshops have undoubtedly prepared me to be an adaptable young professional and a welcome candidate in the competitive job market.