BBA Management
Jeremy Wong
Jeremy is a fresh graduate from BBA Management (Strategy and International Management stream). He has just started his career as a KYC (Know Your Client) Analyst at Morgan Stanley. Here he shares with us how he made his university life a rewarding and meaningful one by taking part in a wide variety of student activities at the Department of Management and the College of Business.
Skill up before it's too late
Many students will encounter the same issue when they are hoping to secure an internship or a graduate job – how can I present an eye-catching CV to the recruiters? Unfortunately, it is already too late to think of this question when you are starting your job-hunting journey. It is always important to save something for a rainy day. Fair to say, building up a solid and rich CV requires time and effort. Therefore, it is better to plan ahead when you have time. Try to start the groundwork in your freshman / sophomore year by enriching your portfolio through joining various student activities, case competitions and internships.
Communicating has been an important element in my life and I have dreamt of working in a multinational firm where I could meet people from diverse backgrounds and culture. I did not hesitate to choose the SIM stream because I believed the courses included could help equip me with the skill sets for a multinational work setting.
The courses in my major mainly focused on entrepreneurship and managing multinationals, particularly in the Asia Pacific Region. Students could learn and understand the rationale behind the operation and decision-making processes of multinational firms in a global business environment, and build up analytic and presentation skills through the course work and ample extra curricula activities such as the Student Entrepreneurship Project, Student Mentoring Scheme, Career Residential Workshop, company visits, dining etiquette workshop, to name but a few.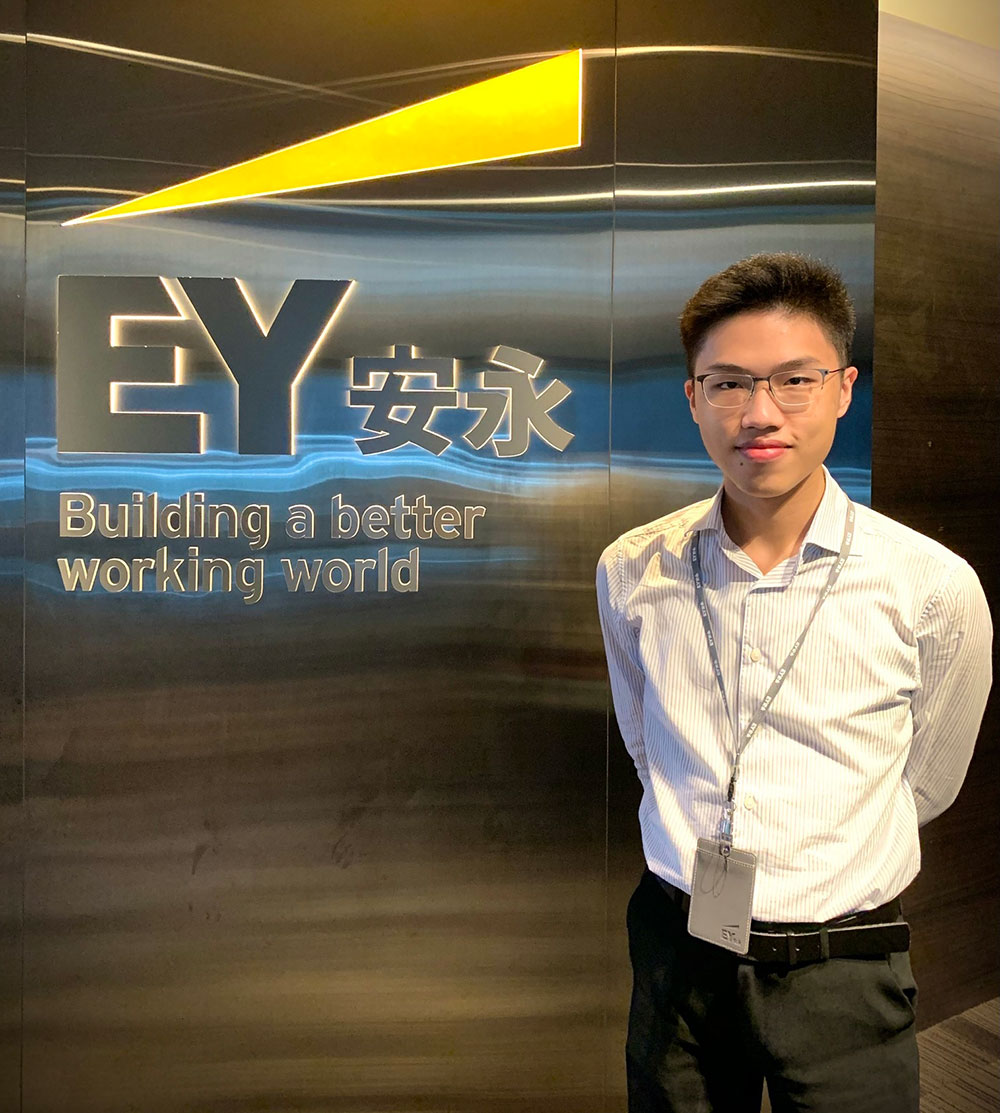 Jeremy had an internship at EY last summer.
I am thankful for the support and trust given to us by the Department of Management throughout our university lives. In most of the activities, we could take the initiative to start a project from scratch. The Department would provide necessary support and training along the way, and we could have the flexibility to make our own plans and decisions, to realise our project proposal.
Student Entrepreneurship Project
Of all the activities that I have taken part in at CityU, I reckon the Student Entrepreneurship Project in 2019 was the most important and memorable one.
The Student Entrepreneurship Project is designed for all MGT students to develop managerial competencies through experiential training. Our project was to run a small business at the Chinese New Year fair market. It was a real-world challenge, and at the same time a golden opportunity to apply management theories that we had learnt in our business. Most of the participants demonstrated strong multitasking skills, as we needed to handle all scenarios, which included designing and sourcing our products, operating the stall on our own – and of course, we needed to be responsible for the profit or loss of our venture.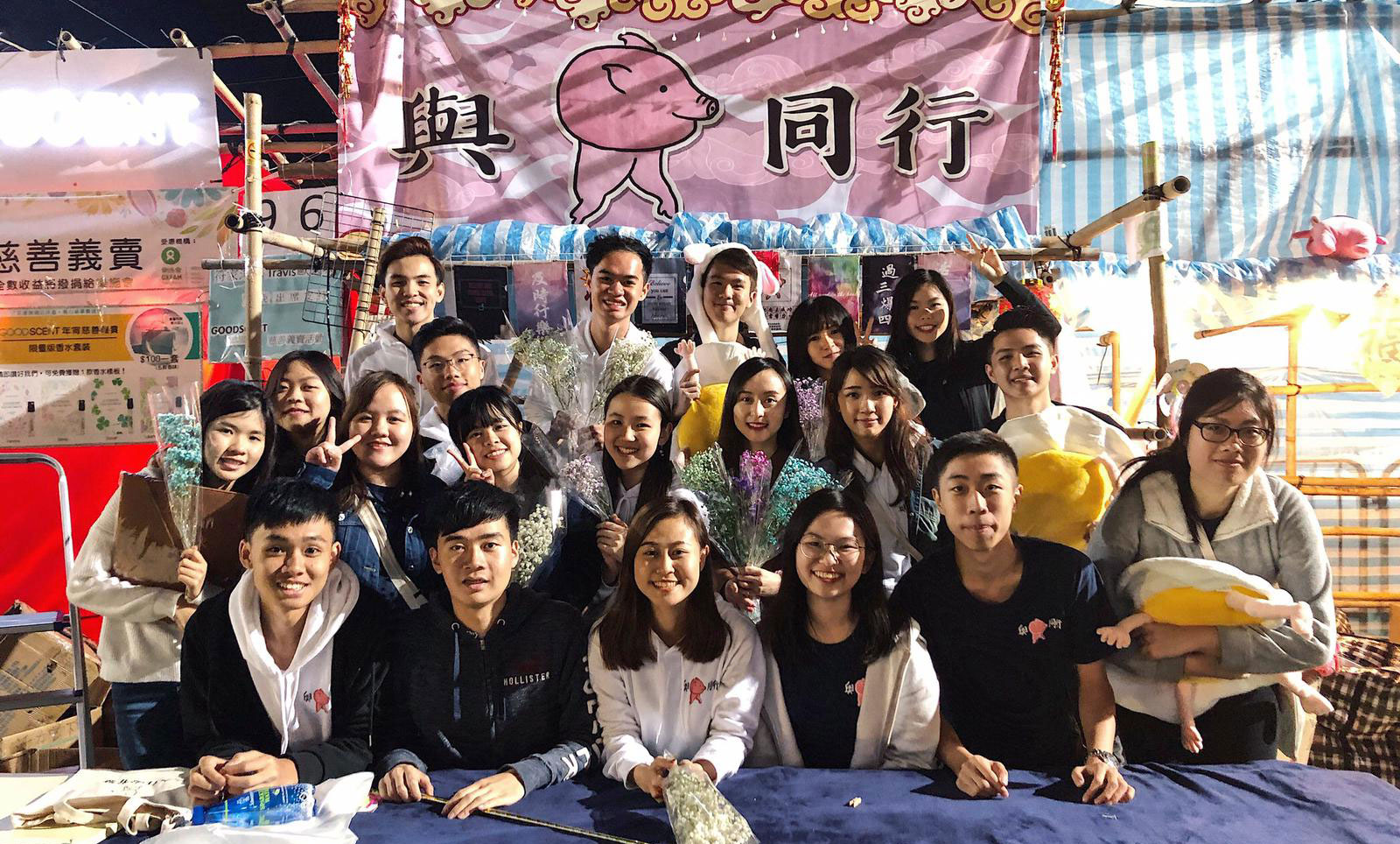 Jeremy and other CityU students ran a small business in the Student Entrepreneurship Project
Through participating in various student projects, not only did I gain real-life project management experience, but I also learnt from others' strengths and offset my weakness through teamwork. I am beyond grateful to have had chances to lead and share my experience with junior students in projects, which also helped sharpen my leadership. More importantly, these activities allowed me to meet many great friends, who supported and accompanied each other in the university life.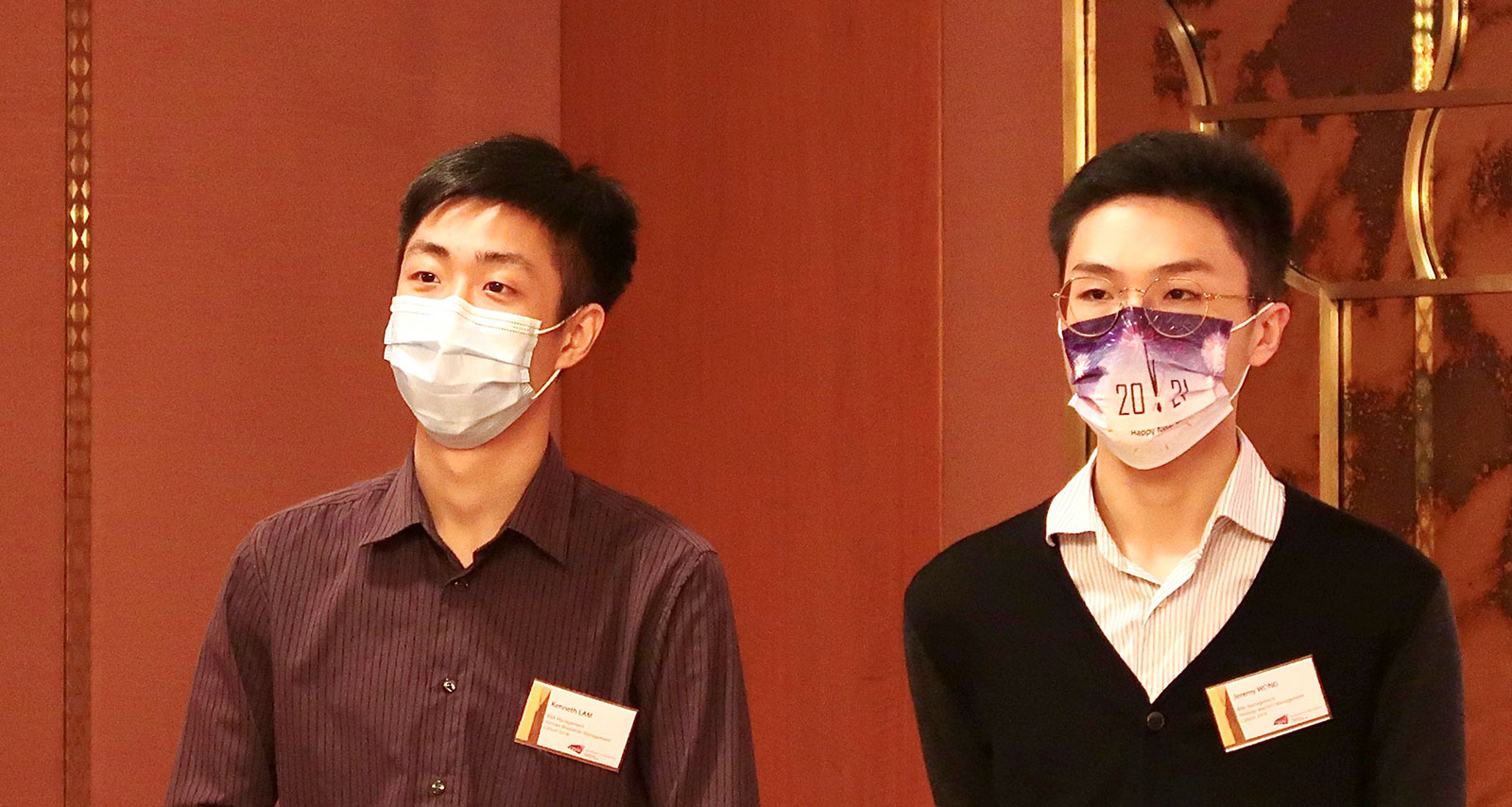 Jeremy helped the Management Department organise the Career Residential Workshop 2021
The World of Case Competitions
Apart from various kinds of student activities, I also joined nine business competitions over the years. I think taking part in competitions is a good way to apply knowledge gained from classes, and to enhance presentation and analytical skills as well.
Every competition was unique and I had various takeaways. For me, the ICBC Asia Financial Innovation Competition was one of the most worthwhile. Participating teams were required to go through multiple stages including proposal submission and face-to-face presentation in the preliminary round. Our team was fortunate to get to the semi-finals, and won a chance to work as summer interns for one month at ICBC, before the semi-final round commenced.
At ICBC, I was assigned to the Retail Banking Department where I learnt about customer wealth management and related products. Apart from real-life work experience, it also served as a chance for us to ask for advice from professionals to better prepare ourselves for the semi-finals. My team eventually advanced to the finals of the competition. Even though the event was ultimately cancelled due to the pandemic, my teammates and I learnt more than we could have imagined throughout the entire brainstorming and presenting process.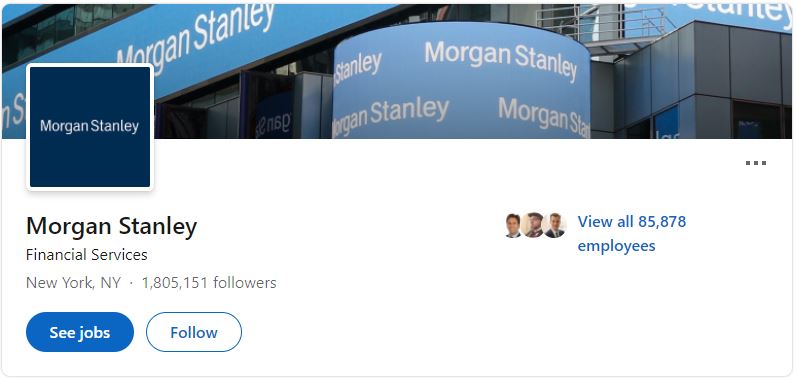 Get Your LinkedIn Ready
I started my job-hunting journey at the beginning of my final year studies, and the first thing I did was to update my CV at LinkedIn. LinkedIn is a useful platform to present your professional image to the public once you start your career path in the business field. I was surprised that my CV caught the eye of a recruiter who linked me up with the hiring manager at Morgan Stanley. I am thankful that I got a chance to start my career in this world-leading multinational investment bank, something I would never have expected before my graduation.
If you ask me for tips on how to ace the interview, I guess these are the keys – be humble, be honest and be proactive. Always show confidence in both your appearance and gesture during the interview. It is also important to let the interviewers know how you can make valuable contributions to their company.
The incumbents of the KYC analyst position are generally more experienced, and I am filled with gratitude that the hiring manager gave me a chance to work in his team despite me being a graduating student without solid working experience. I have promised myself that I will work hard and keep learning, so I will play a meaningful role and make an impact in the team.
Expect the unexpected
These are the bit and pieces of my wonderful undergraduate journey. If you wish to have a rewarding and meaningful journey like mine, be open to every opportunity surrounding you. What's more crucial, keep in mind that we need to "expect the unexpected" – try to embrace changes and challenges, don't panic, trust yourself, and you may be surprised by the positive outcome brought by unexpected incidents.
(Written by Jeremy, July 2021)