BBA Management student
Anthony Wong Jun-kang
It has been said that a fruitful university life is summarised into 5 events: living in student residence hall, getting into a relationship with someone, studying, doing part-time job, and participating in student societies. For me, there is one activity that I cannot neglect – sports. I would like to share my story of how I was influenced by sports.
Sports - The Motivation Generator
Before joining CityU, I was carefree and rarely spent time studying. Consequently, my DSE results were dissatisfying, that I could barely qualify for an associate degree.
As an associate degree student, it wasn't that easy either. The most terrible thing wasn't the tremendous number of deadlines but the pressure of striving for the best. Without any information on the threshold, pursuing perfection in every task was the only thing that I could do to have a higher chance for a bachelor degree. The pressure was intense. I was exhausted and I, persuaded myself that having a job is better than studying, and decided not to wade through for a degree anymore.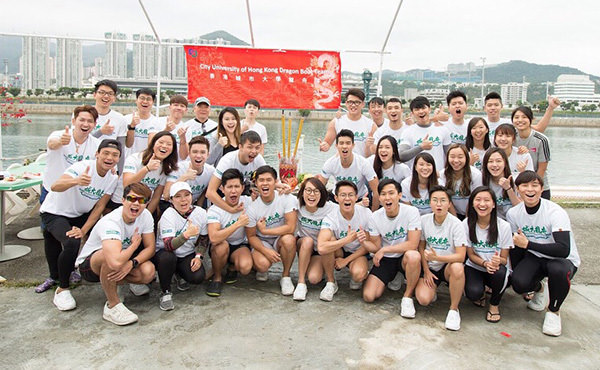 A miracle happened when I discovered a keen interest in my life: dragon boating. I have joined the CityU Dragon Boat Team since the first year of my associate programme, that was the time when I almost chose to give up studying. At that time, the team only consisted of a few students, while other universities had at least 40 students in their teams. Due to this, we worked hard in every training session but we still lost in most of the competitions. Among them, The Hong Kong Dragon Boat Carnival was the most unforgettable one. It is the largest competition held in Hong Kong with many strong competitors. Though, we didn't get to win that match. When I saw other winning teams celebrating and receiving media interview, I asked myself and my teammates "why can't we?" We identified the weakness of our team (i.e. insufficient paddlers) and we decided to form the first CityU Dragon Club to recruit more students to strengthen the team.
One year later – we did it – the team was reborn
And of course this persistent spirit also motivated me to pursue better academic results for a bachelor programme, so I did it too.
Seeing the revival of the team, I asked myself "why can't I". Without the CityU Dragon Boat Team, I may not have the perseverance to step on it. I continue to keep this passion even though I am a bachelor's degree student now.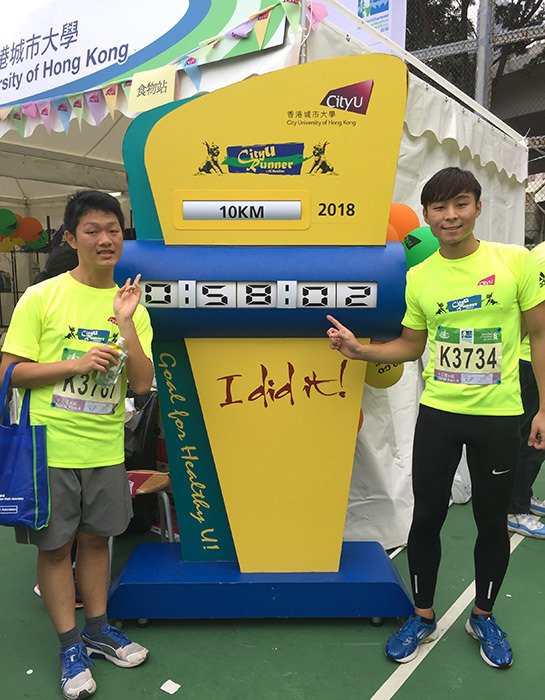 Sports – a kind of global language
I've grown a lot through sports and I want others to enjoy it too. Recently, I participated in the Standard Chartered Hong Kong Marathon and ran with students from a special needs school. We didn't talk much during the race. However, running together, it felt like our heartbeat synchronized. I can hardly forget their smiley faces after the race. This was my first marathon and will probably be the most unforgettable one.
"Pain is temporary, regret is forever" – If there is something you want to achieve, don't hesistate, just go for it. Life is too short for you to regret.
(Written by Anthony, June 2018)