BBA Accountancy and Finance
Benny Cheung
This summer, Benny joined the College's Study Abroad programme at Aarhus University in Denmark. He spent six weeks in the second-largest city in Denmark and had a learning experience that was different to Hong Kong. Here he shares about the Danish way of education.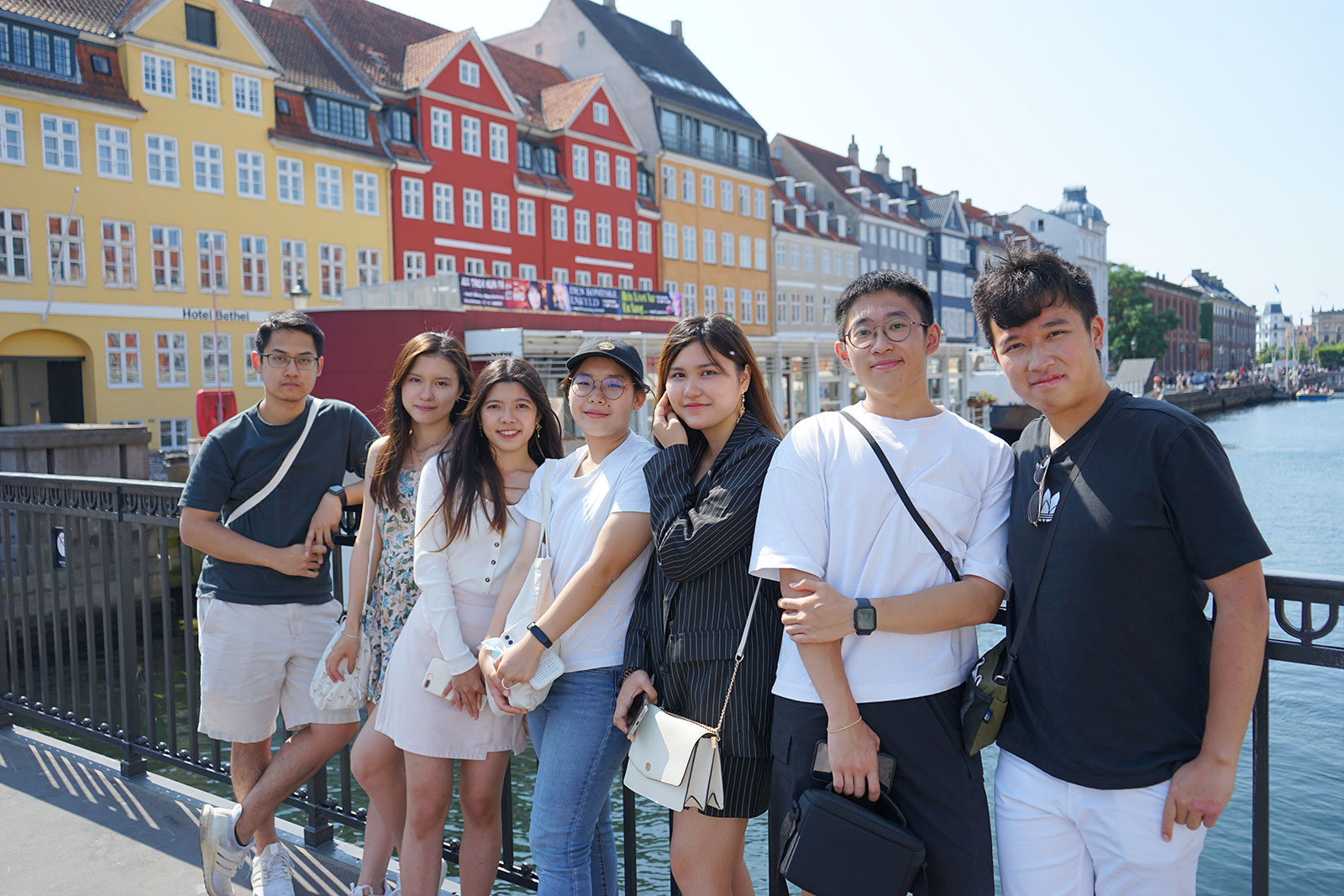 Benny (2nd from the right) and his fellow schoolmates at CityU tour around Copenhagen
Studying in Aarhus was a wonderful brand new experience for me. In Hong Kong, we usually focus on gaining knowledge and completing the course with a good grade. Teaching is rather one-way, students are taught with clear instruction, and are usually graded by exams. In Aarhus, students are more involved in class activities and they need to bring contribution to the class. Teachers usually give more freedom for students to unleash their creativity and curiosity to explore in class activities. Final grade is assessed by assignments which usually allow students to take the lead and decide what to do. For example, in one of the assignments in my history course, we could choose to write our own epitaph in Latin to comment on our own life; I also tried to design a new game, based on the knowledge we learnt in the gaming theories lessons. Another example is that we seldom have outdoor class activities in Hong Kong. But in Aarhus, I had three to four excursions in my history course. These excursions allowed me to learn from a different angle.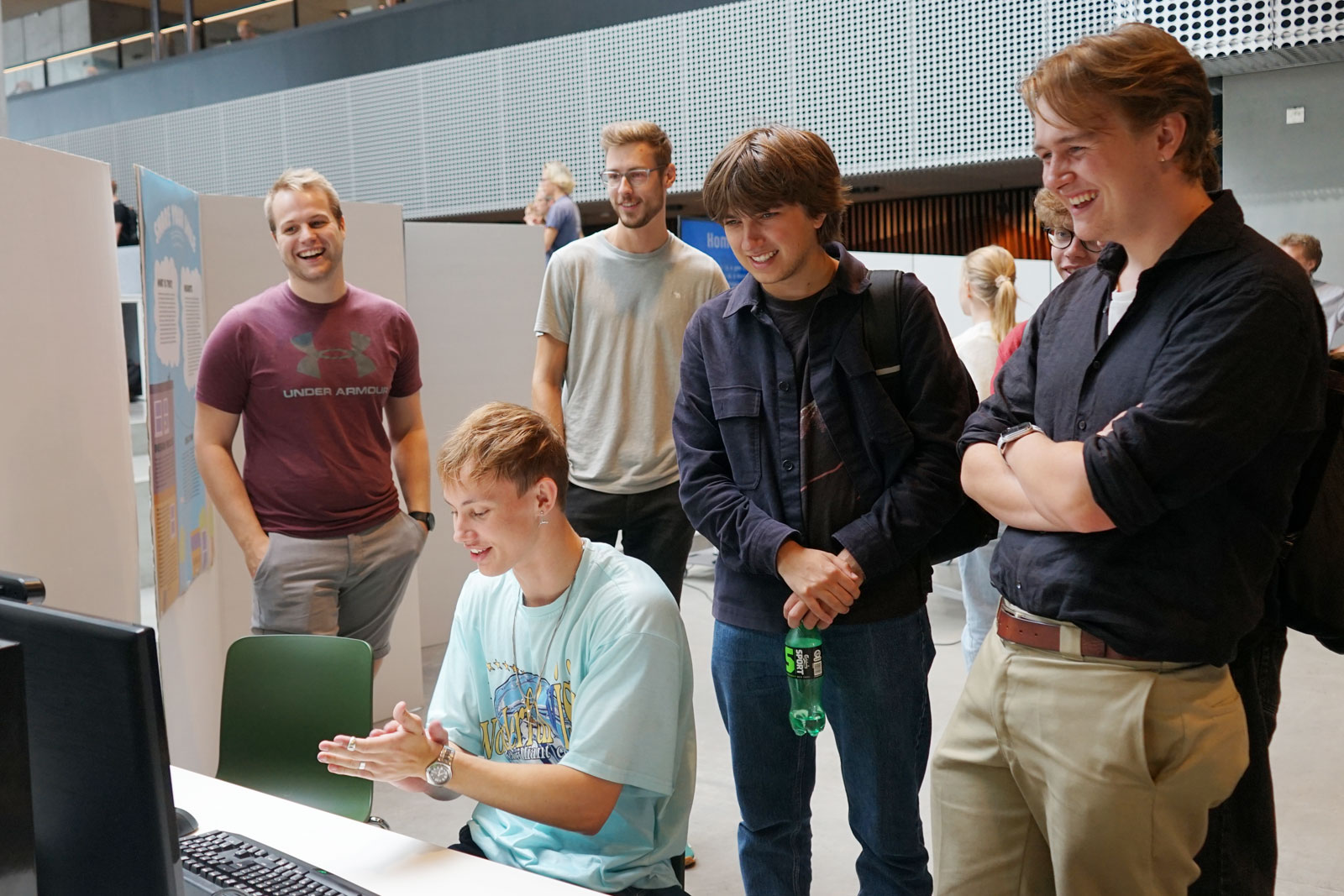 Benny visits a game exhibition in Dokk1, a public library and culture center in Aarhus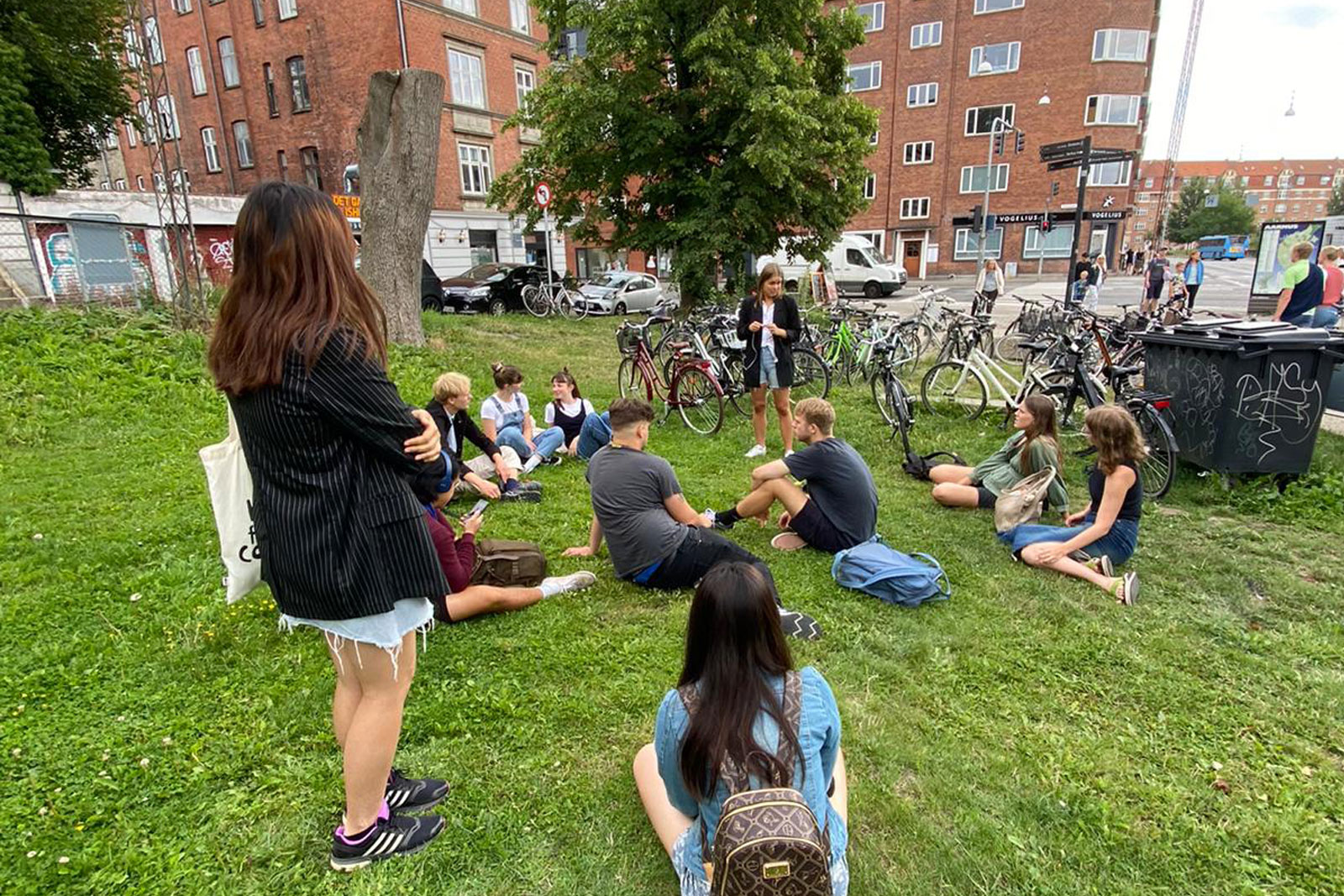 Outdoor activity during the audio drama course
In Denmark I think the value of education is to help students develop good personality through independent learning. The school encourages students to experience various things on their own, ask questions and have their own opinions. At the same time, students need to understand their rights, responsibilities, and obligations in society. People in Denmark stress individual completeness, but they also attach great importance to society as a whole. That's why group work is commonly seen in learning and teaching.
As a student from Hong Kong, I often felt confused and thought that the course work in Aarhus University was quite challenging. During lessons, the teacher often asked us some questions and we needed to discuss within a small group. I felt a little bit uncomfortable and was unable to contribute at first. After I had got more familiar with the learning style, I could have a debate confidently with my group members. Another challenge was the heavy workload and frequent brainstorming. In the first week of my course, every group was asked to prepare a new game idea and present it every day. In fact, I did enjoy the busy work and I was happy to contribute to the team.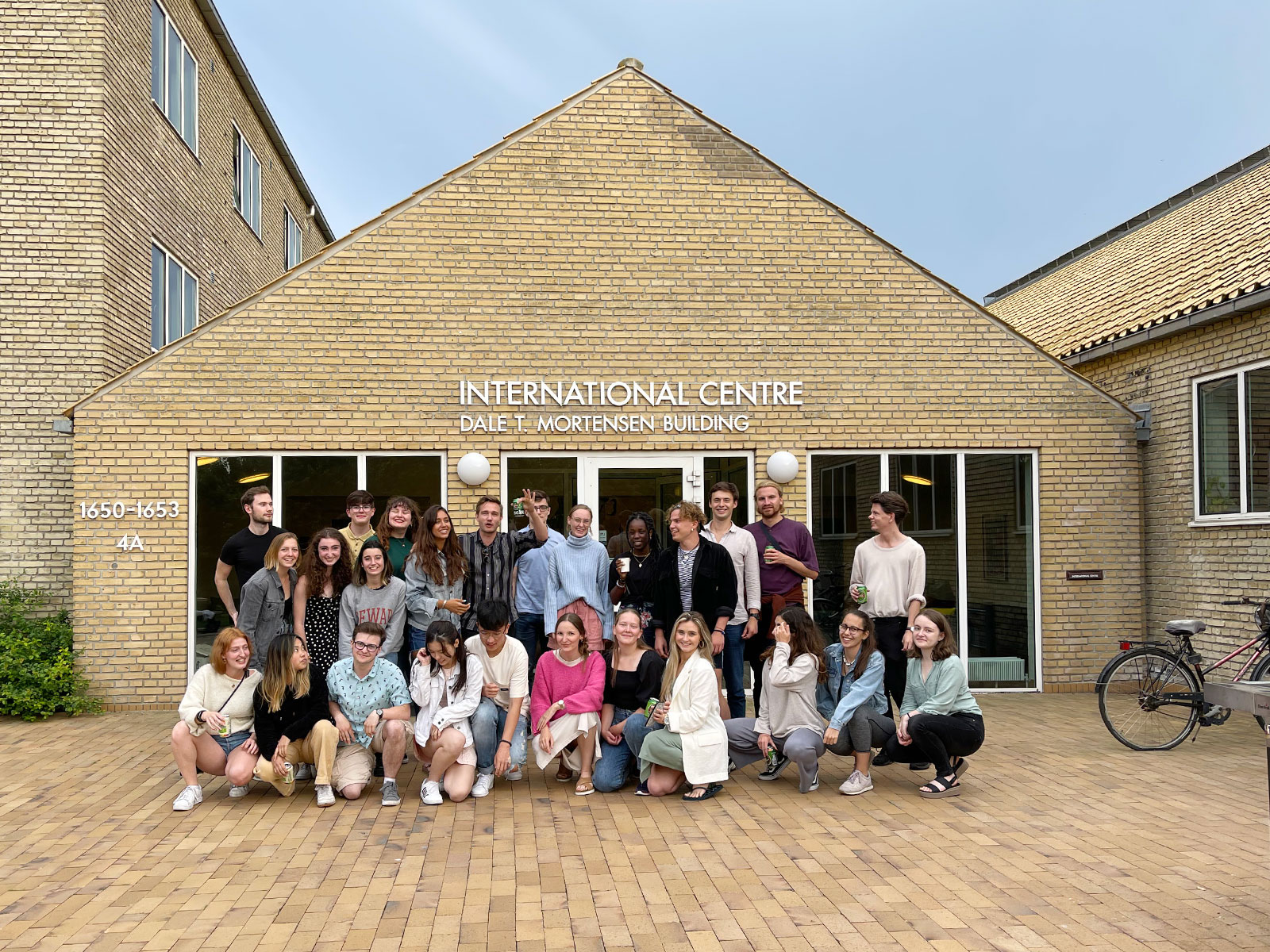 Barbecue party with students at Aarhus University
My key learning takeaway from the Danish learning approach is to be proactive. Having conversation, questions and discussions in classes was a "new normal" practice for me. This learning experience has somehow changed my personality and attitude. While I could always get along well with others, I can now confidently express my ideas or even judge others' viewpoints, and I think it is good for me.
Here is my piece of advice to anyone who is planning for an exchange in Denmark - be open-minded and don't be shy. You will have a lot of fun if you are willing to open yourself up. You will meet kind teachers and peers at school. Last and most importantly, please learn how to ride a bike, so you can tour around and explore the beauty of Aarhus.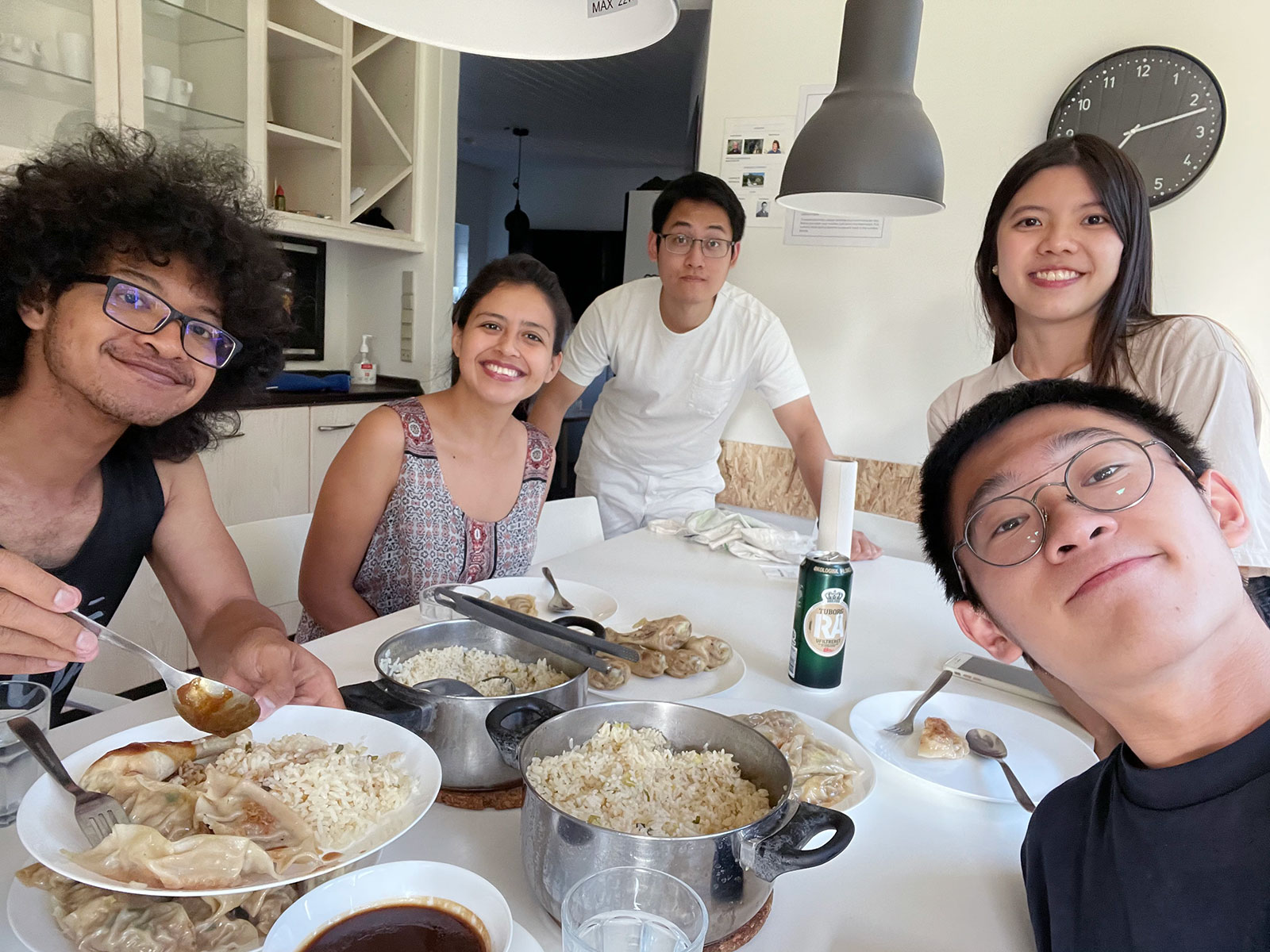 Dinner with housemates from different countries
(Written by Benny, October 2021)