BBA Management
Aemon Chau
Aemon went on an exchange programme in Finland for a semester in February 2022. Here he shares about his school life.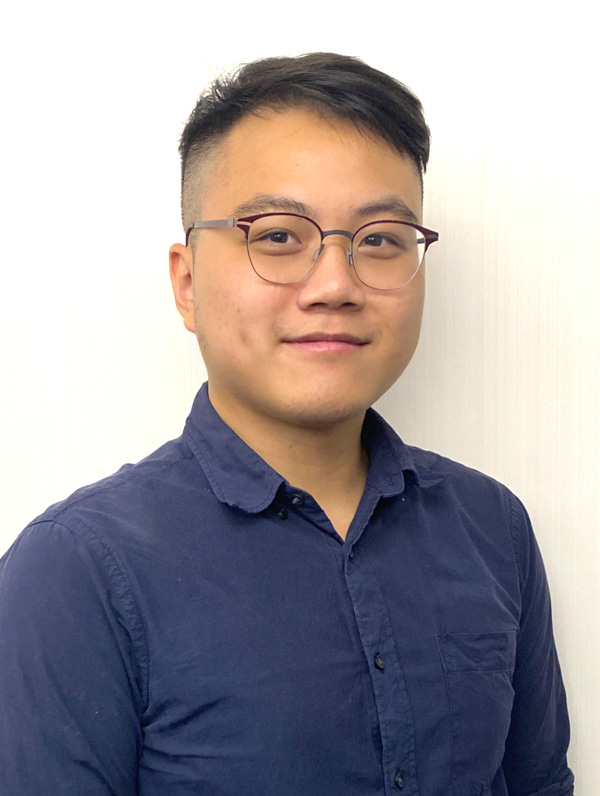 I had never imagined going on an exchange when I was admitted to the university. However, when I found the second-round application of exchange programme was open, I submitted my application without any hesitation, with a mind of just trying my luck. Fortunately, I was chosen for an exchange to the Hanken school of Economics in Helsinki, Finland for a semester. I was truly glad that I grabbed the opportunity to explore the world and to meet so many wonderful people in Finland.
The official languages in Finland
Finnish and Swedish are the official languages in Finland. You can always see Finnish and Swedish everywhere. However, there are only about 5% of Swedish Finnish (with native language of Swedish). The official languages in Hanken are Swedish and English, while other universities in Helsinki usually use Finnish to teach. Despite that, English proficiency among Finnish is quite high, and you can always ask questions in English. It will not be a problem if someone lives in Finland for several months without knowing any Finnish or Swedish.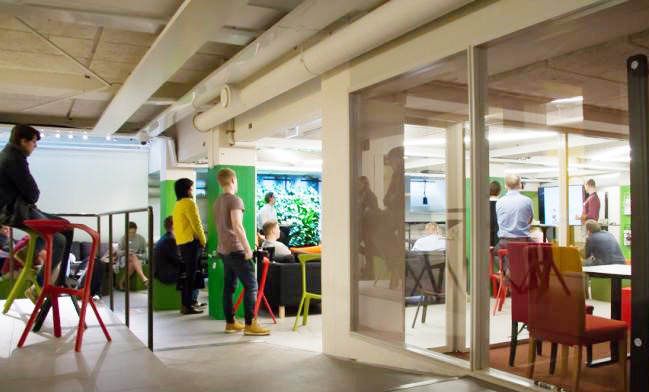 My life at Hanken
Hanken is a business school and its campus size is not comparable to a comprehensive university. Its size is similar to a primary school or secondary school in Hong Kong with only 4-5 storeys high and it does not have many facilities. There is a Business Lab in the basement. It is a co-working office for students to work and have meetings. The university also organises some business talk there. There is a football table and a mini golf game for students to relax. Moreover, there is a room called Himalaya, and there are bean sofas and blankets inside. I like this room very much because I can have a little nap after lunch or lectures. There is also a building called CASA, and it is a place where the student union office is located at and there are often parties there.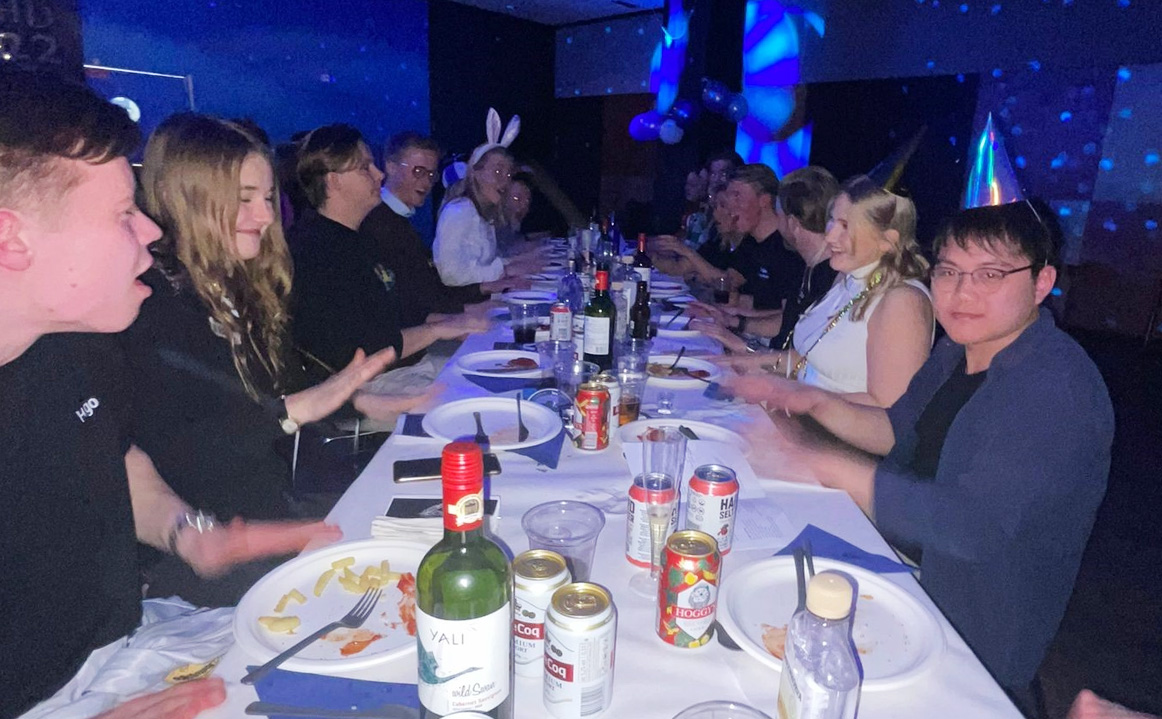 Business Lab in Hanken
The exchange committee at Hanken organises a lot of activities and trips for exchange students. I went to Lapland, Stockholm, Tallinn. There are also weekly activities such as sauna, hiking and snow sledging. More, there is a tradition called "sitz", which is a dinner party mainly for singing and drinking. During the sitz, you would be served a 3-course dinner, and you are only allowed to use phone and go to the toilet during the breaks or after the sitz. People in the sitz need to stand up and give a little speech, then sing some songs and everyone would sing along. After that, people have to drink a shot of vodka. When the sitz is over, there is an after party for dancing. The wonderful activities at Hanken kept me engaged with other exchange and local students, and have become my fond and valuable memories in Finland.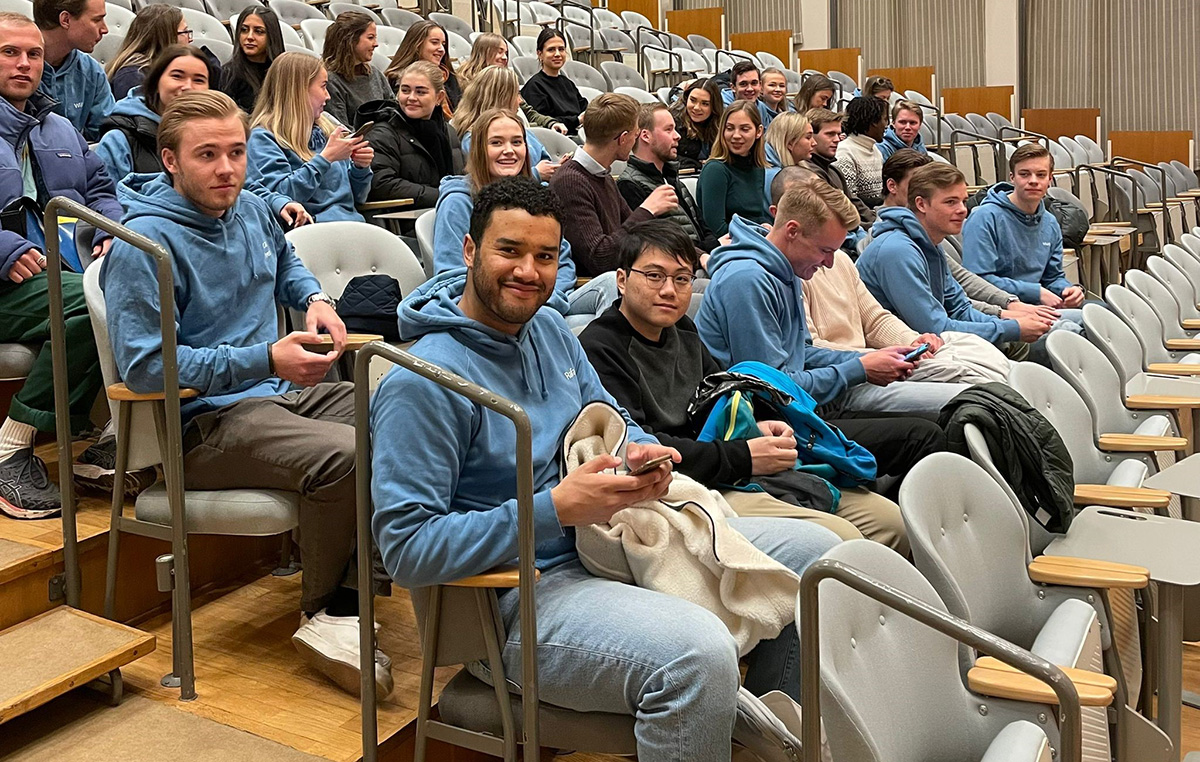 International Helsinki Day (IHD)
International Helsinki Day is an international seminar organised by the student union of the Hanken School of Economics. I am glad that I was the only participant from Asia and the only exchange student joining the IHD. During the week of the IHD, I met a lot of wonderful, talented and brilliant people from all around the world. I also met a girl who had been to CityU for an exchange in the past. In the daytime, we visited different companies to learn about entrepreneurship and gain insights on the current global economic situation, as well as the Finnish ways of overcoming challenges. In the night time, we had sitzs and parties.
Seize every opportunity you get
Through this journey, I learnt the importance of being proactive and taking initiative. I would not have made a lot of friends and met a lot of wonderful people if I had not taken the initiative to talk with new people worldwide.
I am glad I took this opportunity to go to Finland for an exchange. I really enjoyed my time there and this made me understand why Finland is the happiest country. Working abroad in Nordic countries has become one of my life goals now. My exchange studies were not only full of insights and Finnish cultural experiences, but also joy and unforgettable memories. I would definitely recommend people go for an exchange in Finland.
(August 2022)