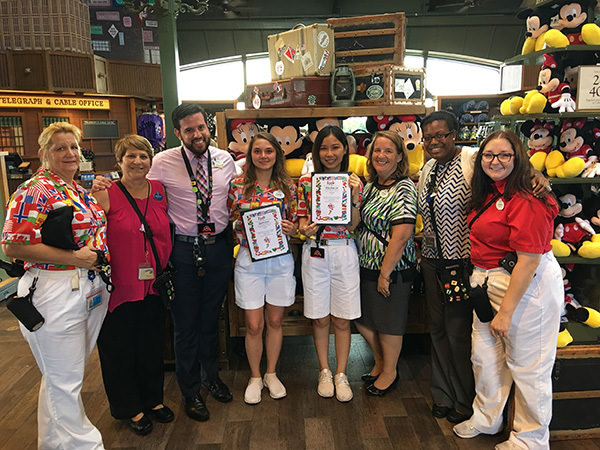 BBA Marketing student
Ceci Lai Wai-shan
Working in Walt Disney World is an amazing experience which enables you to learn things in an entirely different way than in Hong Kong. In Disney, I can always communicate with the guests and I can explore various cultures and get a lot of knowledge from people coming from international backgrounds.
I worked as a merchandiser in Epcot of Walt Disney World in Orlando, Florida, the USA during the internship. I was responsible for the stocking and entertaining shoppers. On one hand, I needed to determine some of the stocking procedure while cooperating with other colleagues. I had to determine where to place the products to make the floor nice. On the other hand, I needed to talk to the guests to enhance their shopping experience while I was a register. I entertained the guests to increase their satisfaction of Disney through our interaction. I like to communicate with others and therefore, I am confident that the guests were having fun when they talked to me.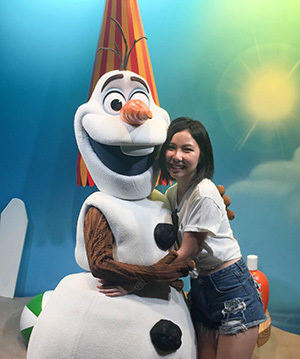 Furthermore, I have built up a valuable social networking as well. Disney enabled me to interact with people from different countries. I have learnt how to establish a sustainable relationship with others through respect and understanding. Connecting with people who come from other countries is hard since we have distinct culture but it is also important because the more friends we have, the more opportunities we will get in the future. Therefore, I will keep trying to widen my global mindset as well as the international social network. Last but not least, my knowledge learnt from CityU can be applied during the internship. I can manage the stock flow more easily with my previous knowledge and I have a deeper memory of the knowledge during the process of applying them.
(Written by Ceci, September 2017)