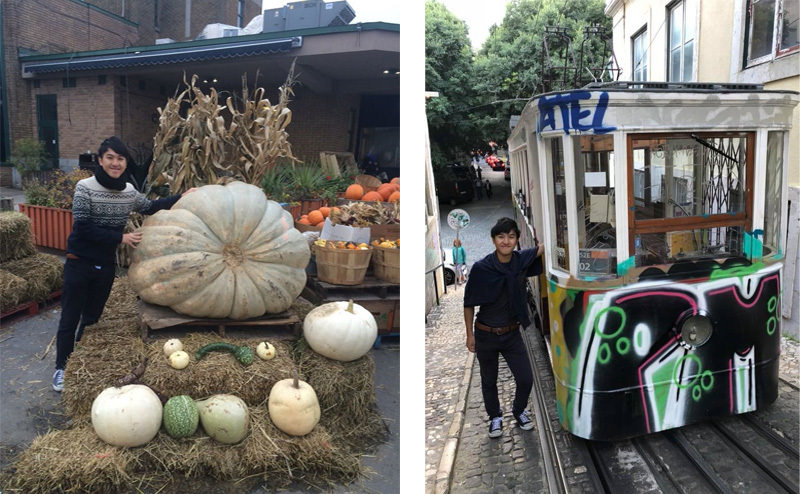 BBA International Business student
Jonathan Kung
An exchange journey offers you a chance to explore the world and connect with local and international students. I have longed for an opportunity to explore the world ever since I was admitted to the university, and I was glad to take advantages of having two exchanges under the International Triangle Programme, spending my last couple of semesters in two different continents - Montreal, Canada & Lisbon, Portugal.
Ecstasy went with a mild sense of anxiety as being the first batch of ITP. There were lots of rumors from my peers saying that both cities which I planned to go for were relatively 'undesirable' due to the language barrier. Indeed, both destinations are not a popular choice that Hong Kong students would like to choose.  On the other side of the coin, this opportunity was instead a good one to get closer in touch with foreign languages and cultures.
The Language Barrier
Recalling my first arrival in Montreal, it was not a good start as I arrived late at night with the lack of help from my host. It was not likely you could find your way accurately without the help of Google Translate, as I stepped in a place where once a French colony. With a shallow understanding level towards French, I had to constantly ask for help from the information counter in the airport, and checking my location through my cellphone in order to ensure that I got off at the right position. Undeniably, English is always regarded as the most prevalent language that people share, but it does not work the same in some areas in which their first language is French. This gradually became a driving force for me to enroll in an introductory course in French so as to better adapt my life in Canada.
Exploring the city
To save myself with more time to explore the city, I have signed up 4 courses for the semester. The campus was always filled up with exchange students from all parts of the world, with different races and nationalities. Each student was so unique and his/her experience and ideas were always the best way to reflect their culture. The universities in Canada advocate the virtues of ideas exchanging and questionings, which is completely different from Hong Kong. Such motives encourage student to always think out-of-the-box and ask questions. In HEC Montreal, there was a massive after-class support from professors and teaching assistants. Staff rooms were always opened for hard-working students who needed extra help with the concepts. The school also equipped with a spacious library and work centers where students could obtain useful resources to finish their reports and presentations. One of the best experiences which I enjoyed the most during my semester was the group works that I had to work with people coming from different disciplines or nations.
There is always a reason why Hong Kong students keep themselves away from working with exchange students as they are afraid these exchange students will "freeride" the work, increasing their work load. So, when there is no excuse as an exchange student, it is a great chance that you can interact with foreigners, understanding their cultures, thoughts and even their stories. One of the courses which I registered was running a virtual corporation as a group in which we had to compete with other classmates. Our team had weekly meetings to discuss our pricing and positioning strategies in order to make our 'business' profitable. We had memorable moments working together and exchanging our 'business secrets'. Although it was just a 'game', we all treated it seriously and we won in the end. Having a good grade was indeed a testimony of our collective group work!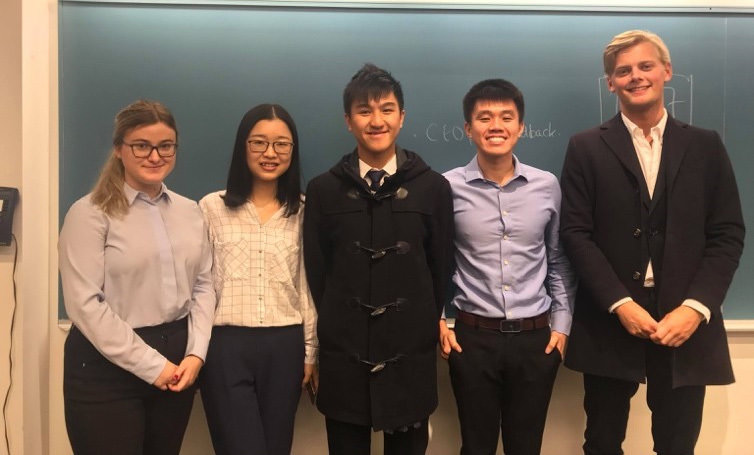 I always explored the city during my free time. Tasting the best bagel from St-Viateur Bagel shop or having the most traditional Quebec dessert 'syrup d'raple' were the best things to do in winter, and also the best way to keep yourself warm in heavy snow. I would say I did spend my time in the best season to study in Canada as I was able to see the maple leaves turned red.
From the snow to the sun
Just 10 days after I returned from Montreal, it's time for me to set off for my second exchange destination which began in late January. Flying another ten thousand miles to the western coast of Europe, and arriving at the country which is famed for its gorgeous coastline - Portugal. Not only the weather is different, but also the studying experience.
Lisbon is a city of sunshine, and you can always go out for water sports. I was told that Lisbon is a warm city, and I had offloaded most of my thick coats which I wore in Canada. However, this was not exactly true (or at least this year)! The weather was rather cool at night, it's cold because most of the houses in Portugal were not equipped with heating systems.
Living as a local
Unlike my last exchange study in Canada, I did not need to share accommodation with other students from Hong Kong. I was glad to be able to spend my days staying in a home of a Portuguese. This was also the experience that I treasured the most as I felt myself really lived like a Portuguese. I always had the opportunity to talk to my Portuguese host over dinner. He was so nice that he didn't treat me as a tenant but a close friend. I remember he even cooked for me and my roommate a fish dish in Portuguese style. It was really delicious, and the kindness of my host was far beyond the relationship of a tenant and landlord.
Similar to HEC Montreal, Universidade Catolica Portuguesa also required me (as an ITP exchange student) to enroll in a language course (i.e. Portuguese). It was actually a benefit for an ITP student to sign up for FREE. With such a good opportunity to study Portuguese, it helped me a lot with my daily life. Especially when I was doing grocery shopping in local supermarkets, or ordering a cappuccino from pastry shops ran by local elderly. I always had the chance to practise and polish my language skills during my stay. Though I didn't speak fluent sentence or express in the correct meaning, it was definitely a good start for me!
One of the most remarkable experiences was I needed to work with a group of local people to formulate strategies for a real start-up company for business expansion. We could meet with the founder of the start-up and in every meeting, we always received useful feedbacks and genuine business tactics to succeed in the market. In the end of the project, we were delighted some of our recommendations were appreciated by the founder, and he probably would consider implementing them in their next stage of expansion. It was an interesting course since you rarely have an opportunity to understand the authentic business environment in your host country, but with ITP, you WILL!
Tips for ITP students
If you are lucky enough to join the ITP program, I would highly recommend you to spend one of your semesters in a non-English speaking city so that you can expose yourself to a fresh environment, learning a new language at the same time. Bear in mind that if you plan to follow my route to study in either of these two countries, you may have to spend extra time to work on your visa or travel documents as it may take longer to process the application. Exchange is a lifetime experience, you won't be regret the choice you have made. Remember you only live once so don't let your opportunity go away.
If you are given a choice to choose between having an exchange trip or finding a job upon graduation, how would you choose?
For me, "I will certainly choose an exchange trip."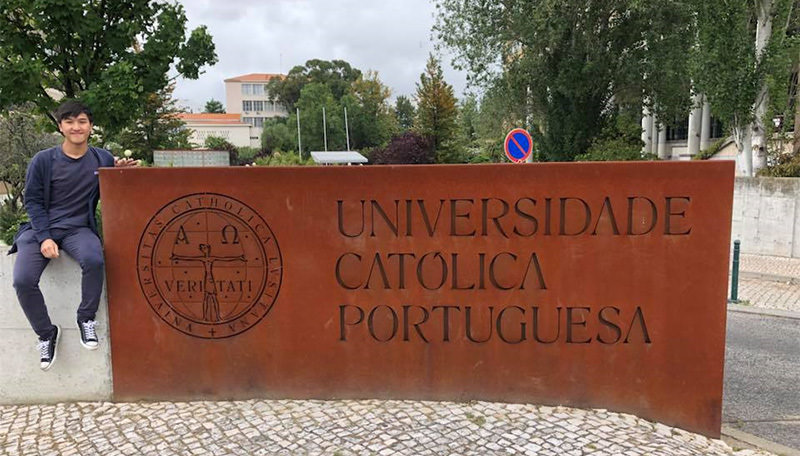 (Written by Jonathan, August 2018)