Why BBA Accountancy?
Known as the "language of business," accounting is certainly vital knowledge in our quest for business excellence and fundamental to success in the business world. Studying accounting provides you with great employment potential and numerous educational opportunities. Aside from becoming an accounting professional, an accounting degree offers a doorway to almost every business opportunity you can dream of, from financial auditing to business consulting. If you want to pursue further studies in business, accounting is definitely a perfect place to start.
Our BBA Accountancy program offers two streams. The Professional Accounting stream is designed to equip students with technical knowledge and professional skills for the profession. The ESG and Tech stream is designed to equip students with digital technology, risk management and governance issues, in addition to the fundamental accounting knowledge.
會計是公認的"商業語言",是各行各業取得商業成功以及追求卓越表現不可或缺的基石。 會計學專業為您提供了巨大的就業前景和廣闊的教育機會。會計學不僅有助於學生成為會計專業人士,還可以幫助學生進入自己理想的行業,無論是從事財務審計工作還是進入管理諮詢行業。同時,如果希望將來在商科繼續深造,會計學也會是您的絕佳選擇。
我們的會計學專業提供兩個方向供您選擇。專業會計方向專注于提供會計專業的知識和職業技能。環境,社會,治理和科技方向涉及基本專業會計知識,以及數位技術,風險管理和治理問題的學習。
Why BBA Accountancy at CityU College of Business?
Our programme offers valuable resources to maximize your potential and lead you to success. It provides you with

Professional Recognition – Our dedicated academic staff deliver solid professional knowledge. The programme is recognized by major professional associations, including HKICPA, ACCA, CIMA, and CPA Australia.
Real-world Experience – We offer internship placements in well-known accounting firms. Most of our Penultimate Year students gain internship placements, and we provide a series of pre-internship training sessions to get them prepared.
Overseas Exposure – In addition to the exchange programme provided by the College of Business, we collaborate with the National Taiwan University in a joint degree programme (https://www.cb.cityu.edu.hk/ac/newsletter/2016_Summer/Joint%20Bachelor.html). We also organize study tours during study breaks, including tours to Korea, Taiwan, Guangzhou, and Europe. On these tours you will attend credit-bearing courses, visit renowned international corporations, and join in cultural discovery activities.
Whole Person Development Training – On-going training will be provided at every stage of your university life. We offer a Graduate Employment Training Program and other training workshops which cover a full range of skills for job-hunting and interviews, business etiquette, soft skills, and communication proficiency.
Personalized Mentor Scheme – Student and staff mentors are assigned to individual freshmen in our Student Mentoring Scheme. The wealth of experience offered by our senior students and academic staff will help you adapt to and plan your university life from the start.
Diversified Co-curricular Activities – We support students to participate in open competitions. These opportunities allow students to explore contemporary business issues in great depth, via collaborating with peers and obtaining advice from senior management consultants and academic staff.

College of Business is among the top four business schools in Asia (https://www.cb.cityu.edu.hk/aboutus/recognition/rankings/)
Entrance scholarships up to HK$265,000 are available for elite students (https://www.cb.cityu.edu.hk/ug/admissions/apply/scholarships)
Overseas exchange and summer programmes are available in over 200 partner universities around the globe! (https://www.cb.cityu.edu.hk/ug/admissions/exchange) See our accountancy students' exposures on "My Global Journey" at https://www.cb.cityu.edu.hk/ac/activities/My%20Global%20Journey/.
An average of about 70% of students secure local and global internship opportunities in areas including banking, accounting, IT and consulting.
More student exposures about "My Discoveries and Learnings" are available at https://www.cb.cityu.edu.hk/ac/activities/My%20Discoveries%20and%20Learnings/.
Inter-disciplinary professional knowledge in both Accountancy and Law (i.e., Double Degree in Accountancy and Law) which enhances your employability in the two sectors.
Entrance Requirements for JUPAS Applicants
JUPAS Catalogue No. and Title

Minimum Level Required

Eng. Lang.
Chi. Lang.
Mathematics
Liberal Studies

Elective SubjectsNotes

Elective 1

Elective 2

JS1002
BBA Accountancy
Level 3
Level 3
Level 3
Level 2
Level 3
Level 3
Notes:
- Besides Category A elective subjects, Mathematics extended modules (M1/M2) and "other languages" (at grade E or above) can also be used to meet the elective requirement. If students take both M1 and M2, they are counted as one subject only.
- Applied Learning subjects are not counted as elective subjects.
- For details of the alternative Chinese Language qualifications acceptable by the University for Non-Chinese Speaking (NCS) students, please visit http://www.admo.cityu.edu.hk/jupas/entreq/bd.
For details, please visit: https://www.cb.cityu.edu.hk/ug/admissions/apply/requirements
Scholarships and Financial Assistance
Department of Accountancy Undergraduate Entrance Scholarships for JUPAS Entrants (2023/24 intake)
Major
Admission score
Scholarship award
BBA Accountancy
30 or above
HK$30,000 (one-off)
28 to 29
HK$20,000 (one-off)
27
HK$10,000 (one-off)
For details of the entrance scholarship of BBA Accountancy, please refer to scholarship regulations.
Professional Recognition
Accreditation is obtained from the following professional bodies:
Note: Professional accreditation is subject to periodic review by the respective professional bodies.
Student Exchange/Internship
We arrange overseas student exchange and study tours, including visits to Singapore, Seoul and Shanghai and exchange studies to the US, Europe and Australia. To learn more, please visit https://www.cb.cityu.edu.hk/ac/activities/exchange.
Each year, we have an average of about 70% of our penultimate year students successfully completed professional attachment in major accounting firms, reputable commercial organisations or government bodies. Please visit https://www.cb.cityu.edu.hk/ac/internship/internship for more details.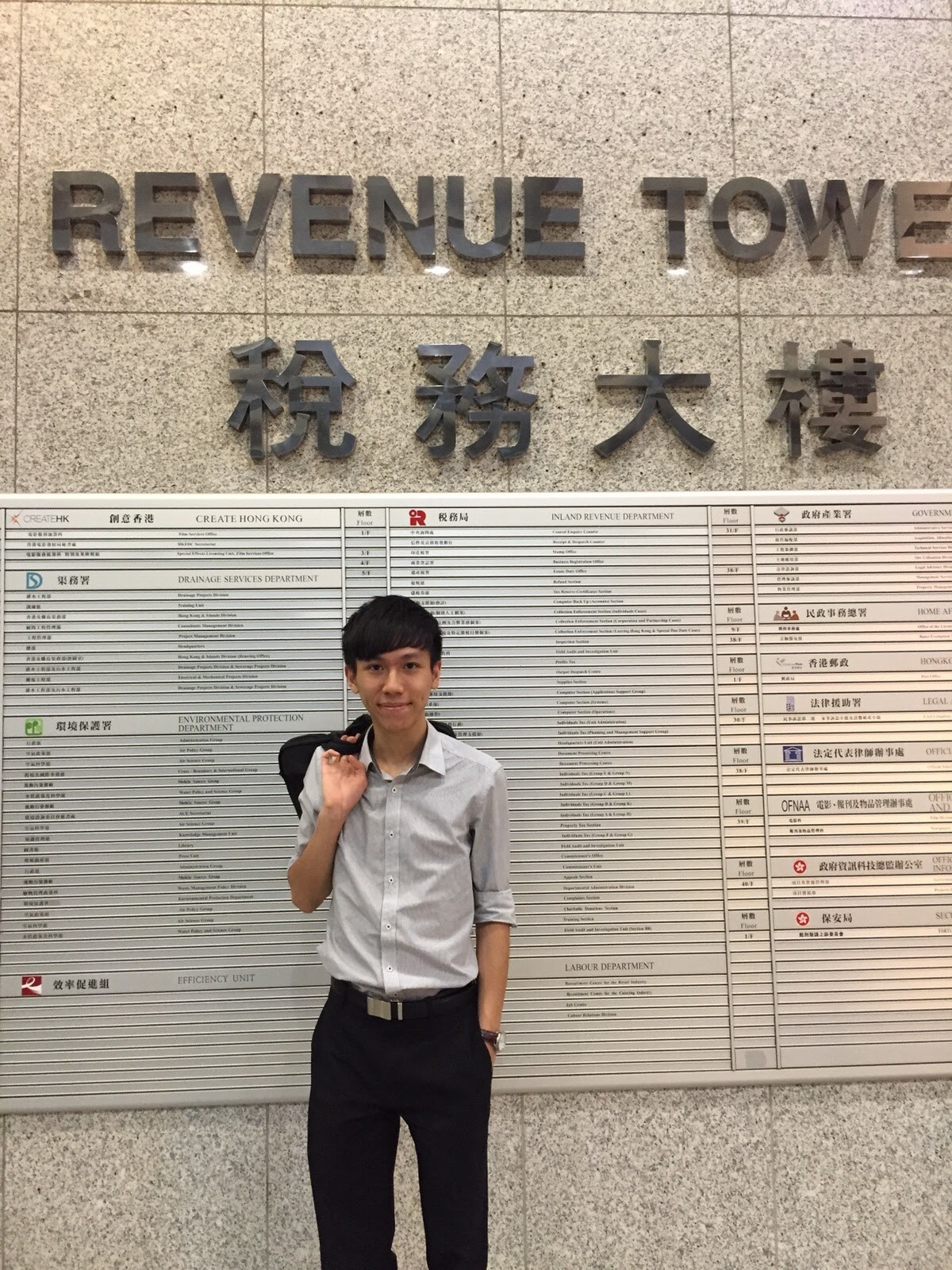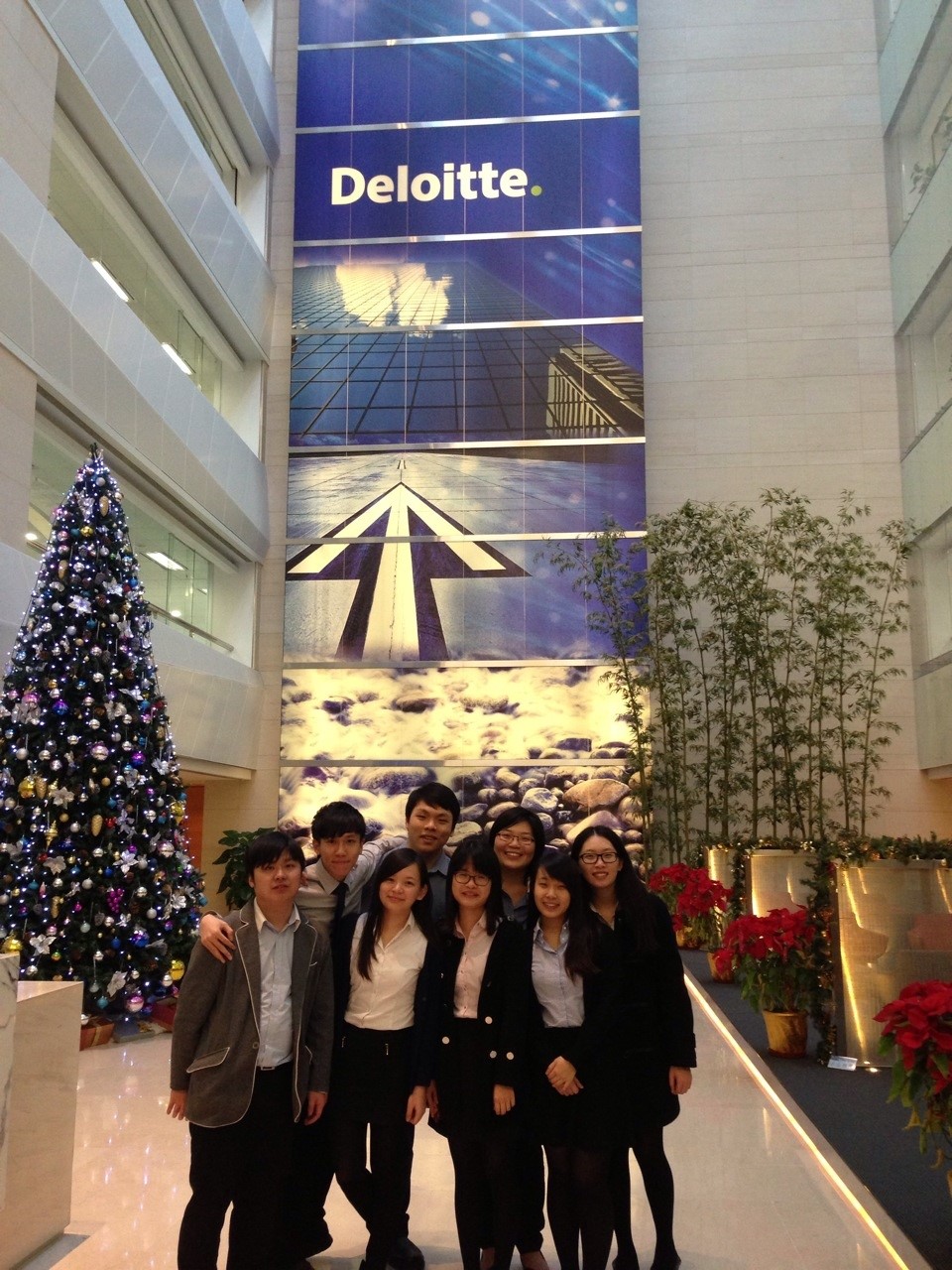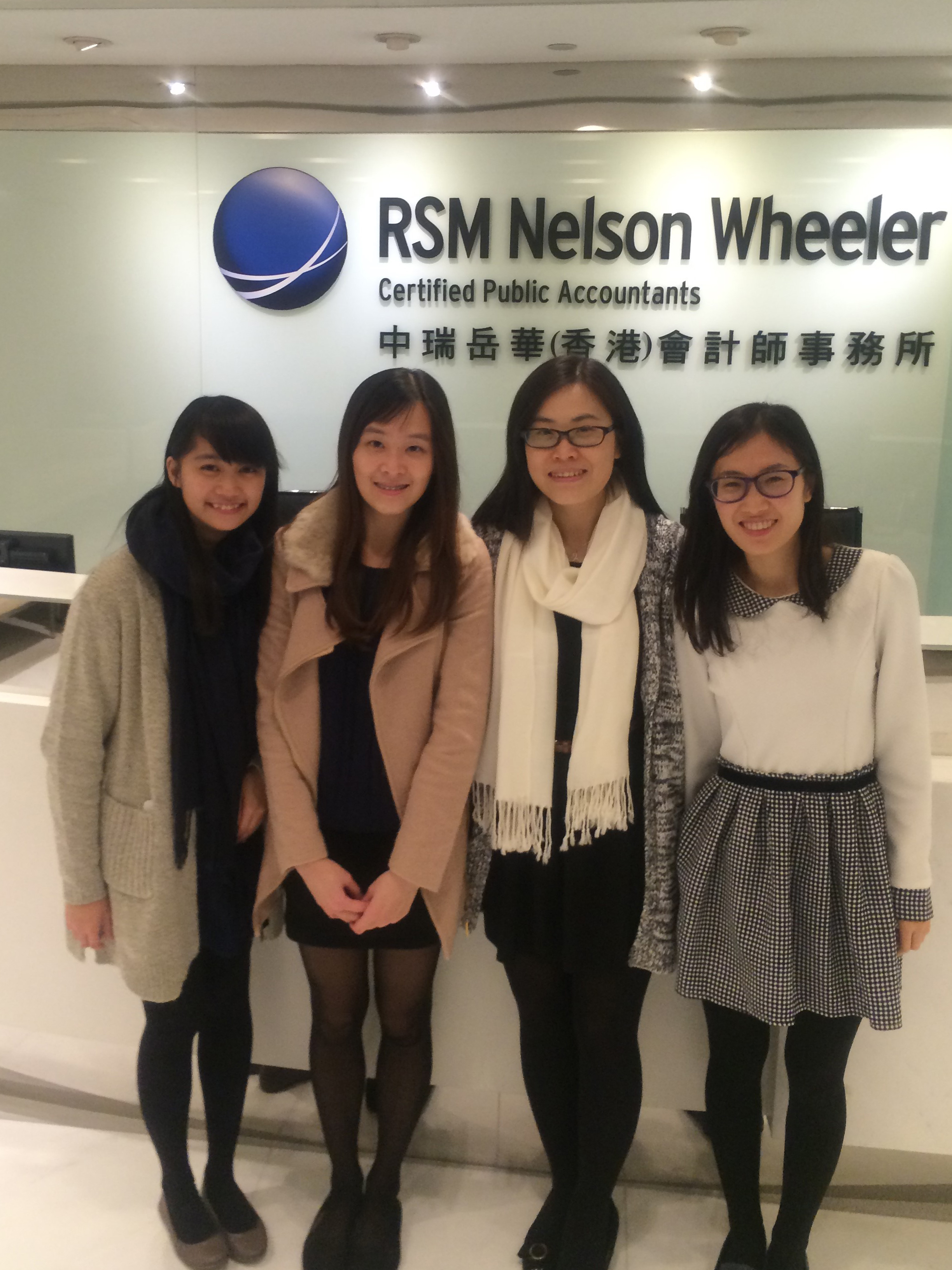 Student Achievements
Students are encouraged to participate in various open competitions to gain presentation experience and boost their confidence in making business presentations. Our students have achieved excellent results in reputable competitions in both Hong Kong and the Asia-Pacific region, as demonstrated below.
Title

Year

Achievement

ACCA Hong Kong Business Competition

2021

Merits Award
Best Budgeting Award

2020

Top Achievers (SBL – Strategic Business Leader)
Top Achievers (Top Affiliate)

2017

Top 8 teams of finalists (Red Cross HEC);
Top 20 teams of finalists (ASKI)

2016

Member of winning team EASY;
Merit Award

2015

Champion
Best Team Spirit Award

2014

1st Runner-up
Most Creative Team
Judges' Commendation

2013

Champion
Best Proposal Award
My Favourite Team Award

ACCA & CFA Institute Business Competition 2019-20

2019

Top 8 Teams

CGMA Global University and Academic Centre of Excellence

2021

Global Silver (CIMA Prize-Winner Award) - Top Student in Strategic Case Study Exam February 2021 (joint)

CGMA Global Business Challenge 2020

2020

Champion in Hong Kong
2nd Runner-up in North Asia Final

BDO (Hong Kong) Best Intern Scholarship Contest

2016

Champion

2015

Champion

2014

Champion

"Chuang Qing Chun" National Entrepreneurship Competition 2016 organised by the Hong Kong New Generation Cultural Association (HKNGCA)

2016

Gold Award (Project Name: Nanbor)
Silver Award (Project Name: Handyman)
Bronze Award (Project Name: Smart Pay)

"Challenge Cup" National Competition - Hong Kong Regional Final, Hong Kong University Student Innovation & Entrepreneurship Competition 2016 organised by the Hong Kong New Generational Cultural Association (HKNGCA)

2016

Second Prize - Social Enterprise
(Project Name: Nanbor)
Third Prize – Social Enterprise
(Project Name: Behold the Old)
Third Prizes - Start-up
(Project name: Smart Pay; Handyman)

CIMA Global Case Challenge (HK region)

2020

Champion Team

CIMA Global Case Challenge (North Asia Final)

2020

Second runner-up

CIMA Global Business Challenge (GBC) Hong Kong

2015

Champion
Best Video Award

EY Academy CSR Challenge

2018

Member of Team Awards (FinTech) – 1st Runner-up
Member of Team Awards (A.I.) – Champion & Member of Most Favourite Video (A.I.)

2017

Member of Best Team Award – Champion;
Member of Best Team Award – 1st Runner-up and;
Member of Best Booth award

2016

Member of Best Team Award – Champion, and Most Favourite Team
Member of Best Team Award – 1st Runner-up
Member of Best Team Award – 2nd Runner-up

2015

Champion of Top Performing Cadets
Member of Team Award – Best Promotion Champaign in Facebook

Hong Kong Economic Policy Challenge

2021

Top 6 Teams out of over 120 Teams

Hong Kong General Chamber of Commerce (HKGCC) Business Case Competition

2020

Champion – GreenBridge Consulting
1st Runner-up – Innovators
Champion - Morph

Hong Kong Institute of Certified Public Accountants (HKICPA)

2021

QP Top Student Award

Hong Kong Institute of Certified Public Accountants (HKICPA) Qualification Programme (QP) Case Analysis Competition

2017

Eight Finalist Teams

2016

Merit Award

Hong Kong Chartered Governance Institute (HKCGS) Corporate Governance Paper Competition

2021

Best Paper Award

2020

Merit Award

2016

First Runner-up for Paper Presentation and Merit Award for Paper Writing
Second Runner-up for Paper Writing

2012

Best Paper Award
Best Presenter Award

Hong Kong Securities and Investment Institute (HKSI)

2022

Top Performer Award (Semi-final Round); Semi-finalist of HKSI Institute Case Competition 2022

2020

Member of one of the eight finalist teams & Team Award for Scholarship Programme

Hong Kong Undergraduate Financial Planners of the Year Award by Society of Registered Financial Planners

2017

Champion Team;
2nd Runner-up

HSBC/HKU Hong Kong Business Case Competition by The University of Hong Kong Asia Case Research Centre

2018

First Runner-up

2017

Champion

"My Interfaces with the B&R Initiatives" integrated Abilities Competition by Hong Kong Professionals and Senior Executives Association, New Territories Association of Societies, Federation of New Territories Youth, and other academic associations in Hong Kong and Macau

2018

Champion

The Inter-University Algo Trading Contest 2016/17 by CASH Algo Finance Group

2017

Best Presentation Award

J.P. Morgan Asset and Wealth Management Challenge

2018

Top 6 Teams

Project Management Case Competition 2021-2022 by the Project Management Institute of Hong Kong

2022

Best Project Award

The Taxation Institute of Hong Kong TIHK Tax Debate Competition

2018

Second Runner-up

UAiTED Innovation Competition by the University Alliance in Talent Education Development

2021

Second-runner up (Bronze award) for mobile app "aiiiii.care"
Gold award for e-waste recycling programme, "G.M.E." (Green Metropolis Enthusiast)

Young Tax Professional of the Year

2016

Champion of the Local Competition
1st Runner-up of the Local Competition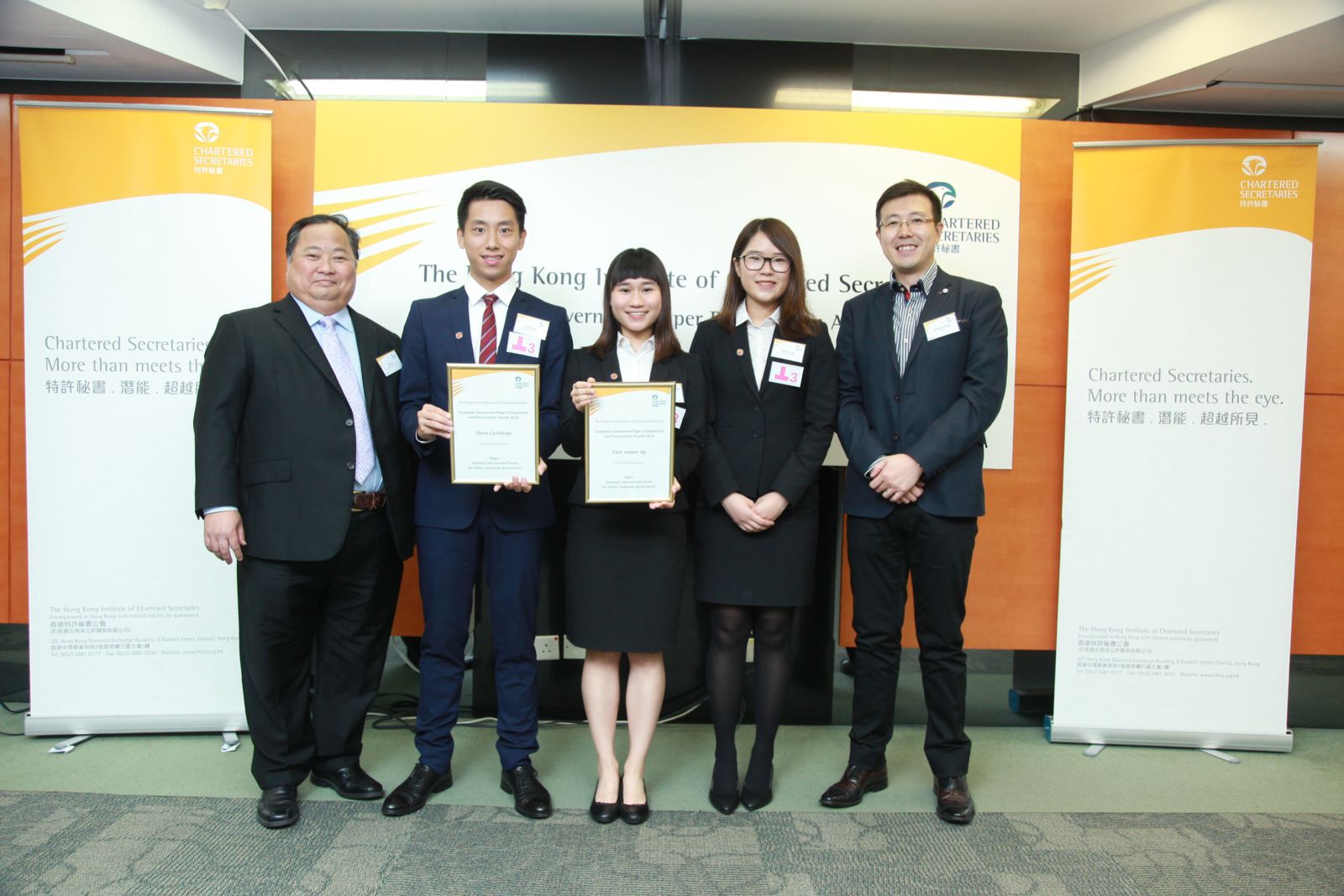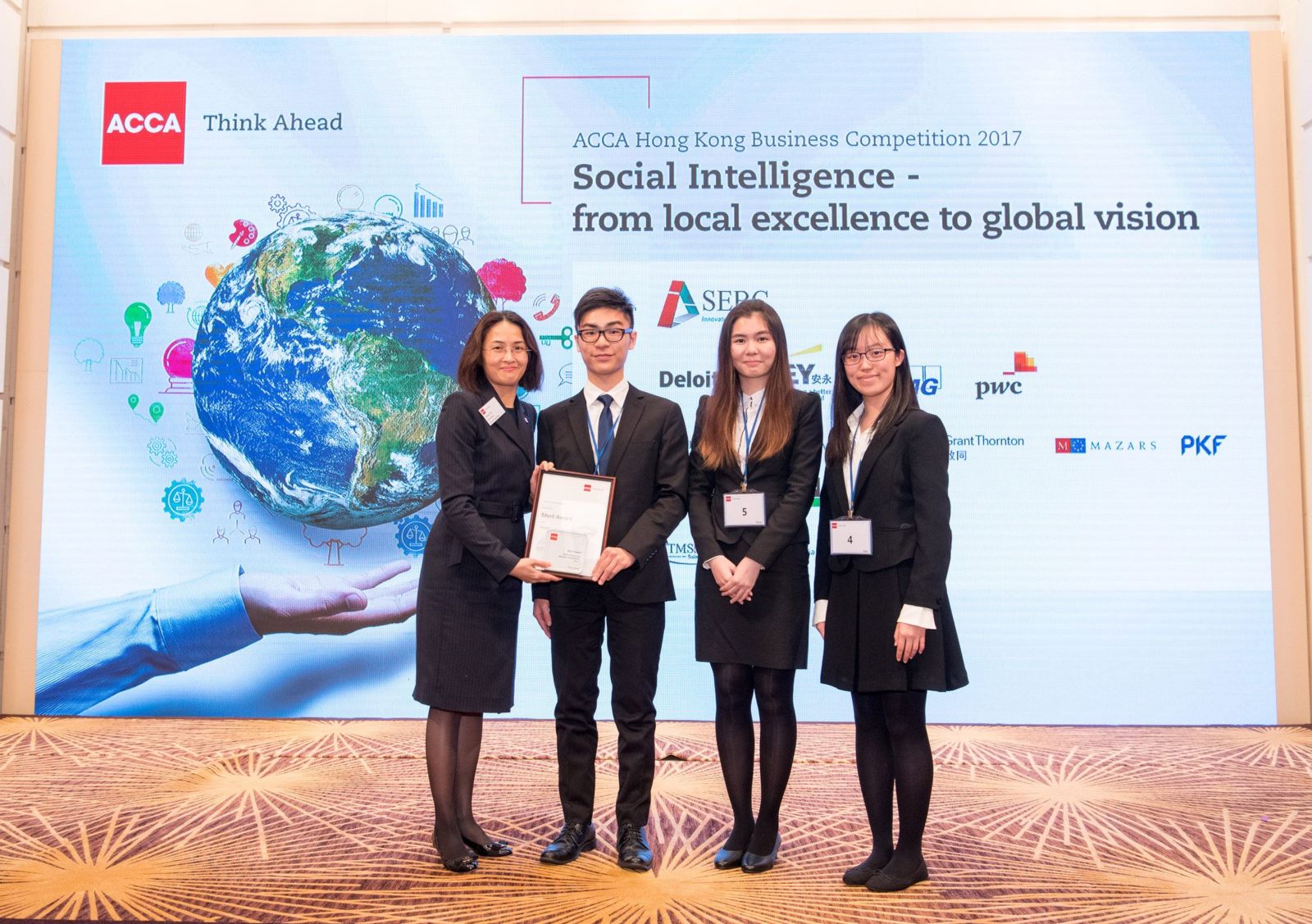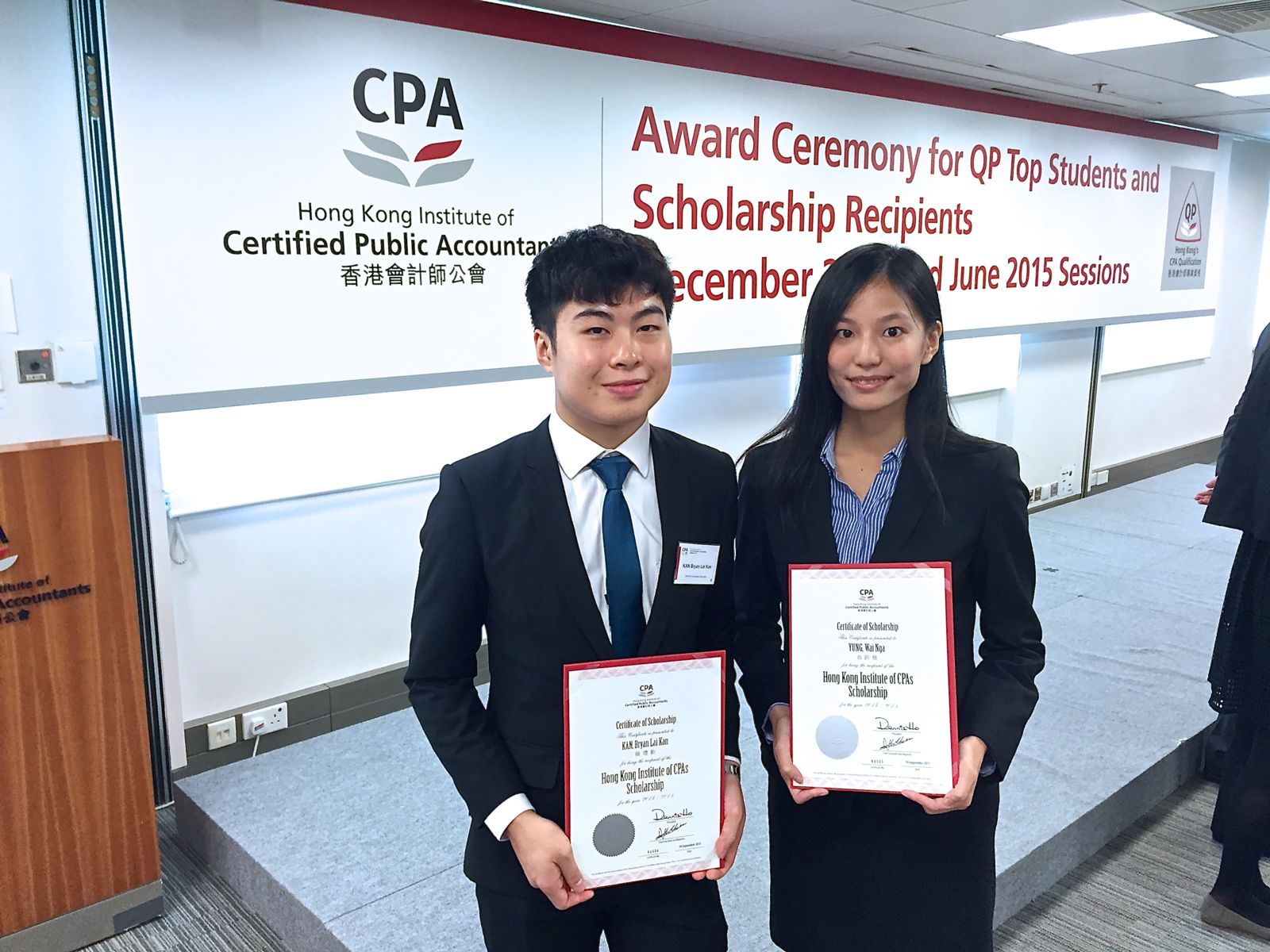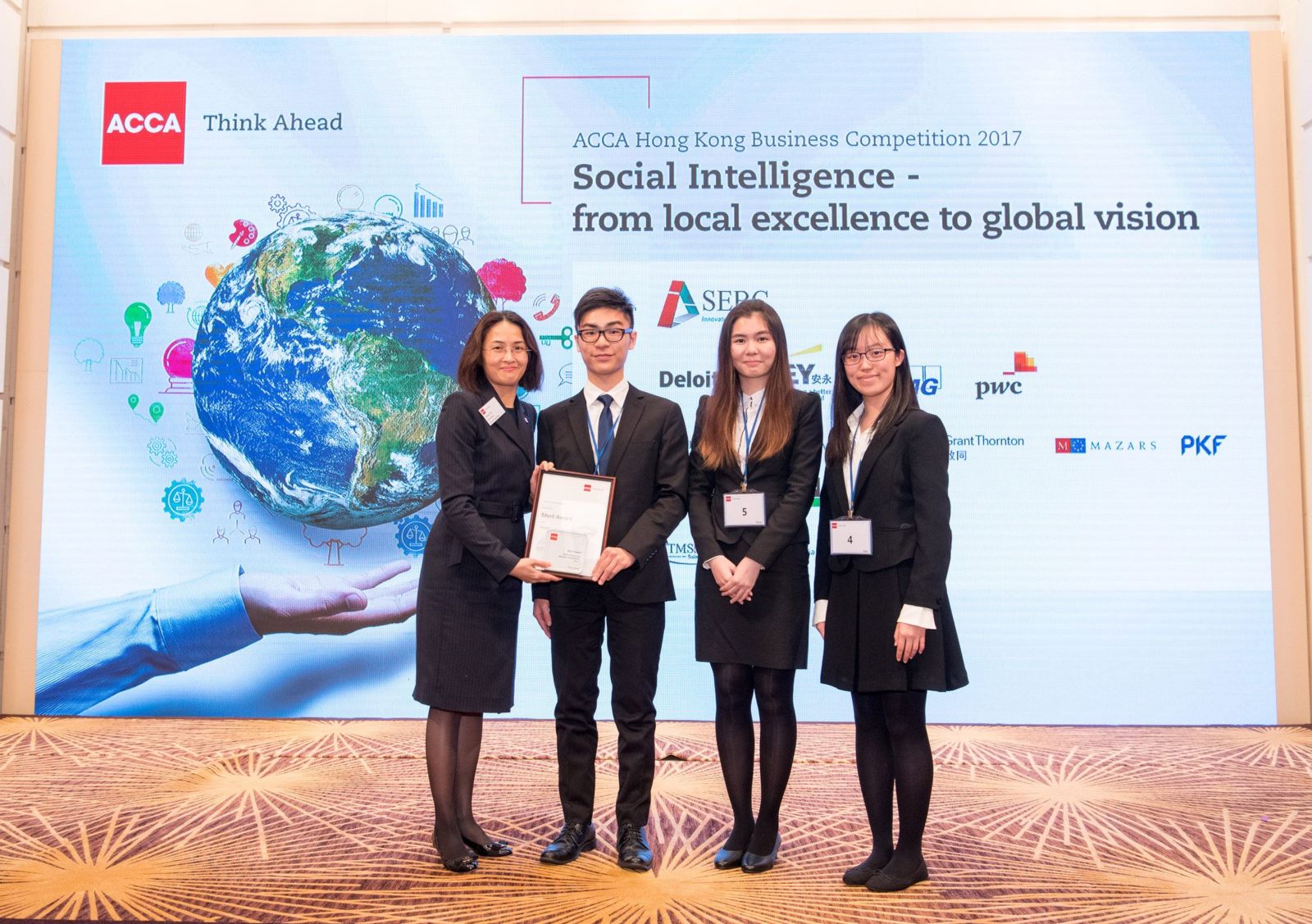 Study Tours
The Department organises study tours that provide our students with the opportunity to learn about and immerse themselves in other cultural environments. These tours can be either credit bearing and non-credit-bearing. The former requires students to complete a course led by teaching staff at the partner university. Please visit https://www.cb.cityu.edu.hk/ac/activities/study-tours/ for more details.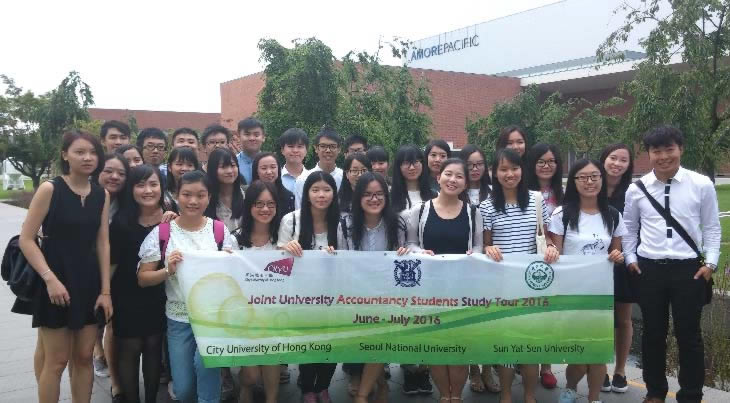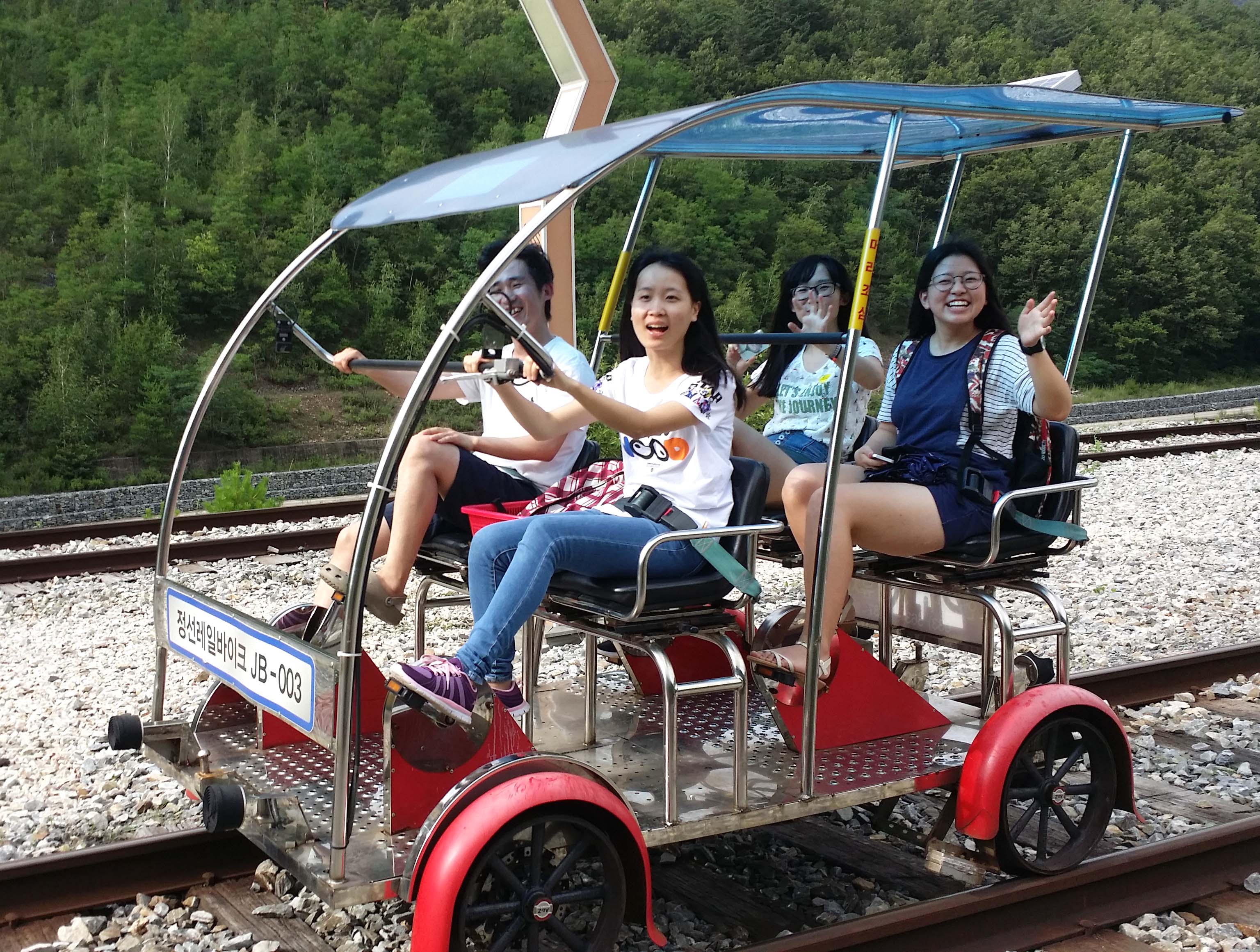 Co-curricular Activities and Learning Support
Overseas Summer Programmes
Students may participate in English immersion courses, which include components such as volunteer placements, homestays and cultural activities in Australia, Canada, New Zealand and the USA. Service Learning participants also provide voluntary services in less developed areas such as the Philippines, Thailand, Mongolia, Sri Lanka and Laos.
Useful Links
Undergraduate Catalogue (The catalogue for the 2022 cohort is for reference only. The 2023 catalogue will be published around July 2023.)